Growing older can seem like a scary prospect, and you might be worried about your finances going forward as you start planning for your retirement. But did you know that there are plenty of benefits already available to you on, and beyond, your 55th birthday?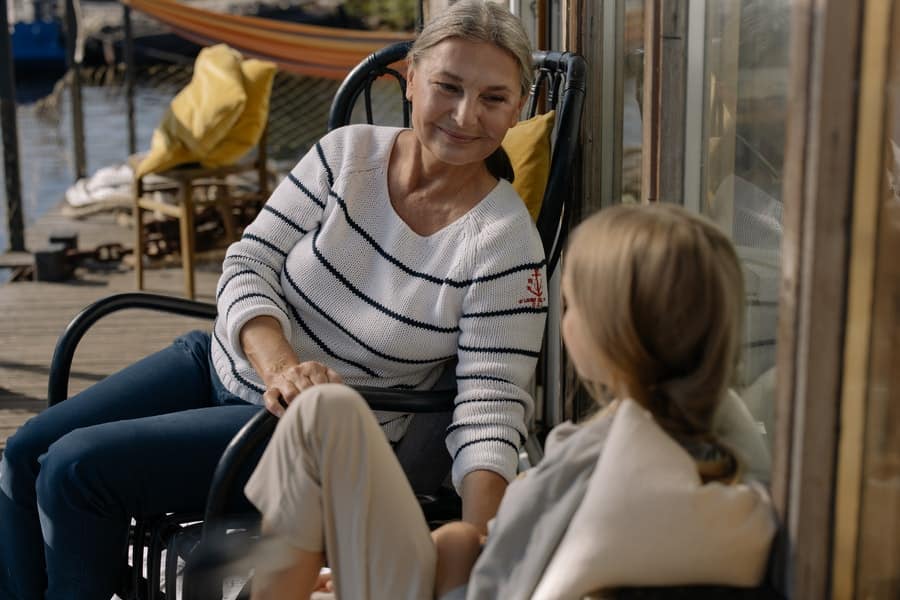 If you take advantage of discounts and tax reductions at your disposal as a 55-year-old, it's an excellent way of saving up that extra buffer for when you retire, so make sure you put these additional savings in your IRA or a similar account.
In this article, I'll guide you through different age 55 discounts and other benefits that turning 55 gives you. These include:
Discounts on groceries, retail stores, and restaurants.
Tax deductions.
No early withdrawal penalty.
Free college courses.
Reduced insurance premiums.
Live in active adult communities.
Join senior centers.
Benefits of Turning 55
If you know where to look, the benefits available to you after age 55 are plenty. Whether you want to save money while shopping, traveling, enjoying recreational activities, or know about tax reductions, I'll guide you through some perks of being a senior citizen. (Check our discussion about the senior citizen age)
Senior Discounts
This is one of the significant benefits you have once you turn 55. Most retailers, supermarkets, restaurants, and hotels offer senior discounts. They're usually negotiated by AARP (previously called the American Association of Retired Persons) but you can still reap the benefits without being a member of the organization as long as you show your ID card.
Note that AARP offers even more perks and discounts for their members, such as free movie screenings and special discounts on prescription medications and eyewear, to mention a few.
Don't hesitate to ask for senior discounts, even if you're uncertain—nothing ventured, nothing gained! Watch the video below.
Grocery Discounts
Plenty of grocery stores offer senior discounts to those aged 55+. Walgreens has Senior Days, where you can save up to 30 percent on Walgreen-brand items and 20 percent on other brands, both in stores and online.
Fred Meyer holds Senior Days with 10 percent discounts every first Tuesday of the month, and Fry's Food offers 10 percent off on the first Wednesday of the month.
Once you turn 60 or 65, you can get cheaper items at additional stores. Other supermarkets might have local discounts but not nationwide ones. So ask your local grocery store what their policy is.
Retail Discounts
Many retailers give discounts to those aged 55+. Whether you're looking for clothing, make-up, or wheelchairs, you can probably get it at a reduced price. Some examples are Michaels and Pep Boys that give you 10 percent off most purchases every day of the week. You can get Amazon Prime at a significantly reduced price when you're 55 if you are on Medicaid or have a valid EBT card.
Other retailers that offer reduced prices for you are Goodwill, Dressbarn, Ross, Bealls, Savers, and Joann.
If you want to shop for wheelchairs at a discounted price but aren't sure which one to get, read our reviews on the best wheelchairs for seniors.
Restaurant Discounts
We all enjoy a good meal, and most restaurants offer some senior discount, at least on special days, so make it a habit to always ask the staff before paying.
As for chain restaurants, IHOP, Denny's and Country Kitchen have lower-priced senior menus, while Arby's and TCBY offer 10 percent off their whole menu. KFC and Chick-fil-A give you a free drink with your meal, while McDonald's offers discounts on beverages, including coffee.
Other establishments that give benefits to those aged 55 include Chili's, Fuddrucker, Jack in the Box, and Krispy Kreme, among others.
Travel Discounts
While most hotel chains and airlines only start offering discounts to those aged 65, some have discounted prices for 55-year-olds. Some Best Western locations offer a 15 percent discount, for example.
But you can rent cars at a discount as well as book cruises for a reduced amount when you turn 55.
Carnival Cruise Lines and Royal Caribbean Cruises offer special discounts on specific dates and ships for you. This is a perfect way of meeting new people your age.
Hertz, Dollar, Thrifty, and Sixt lets you rent cars at a reduced price from age 50 and up.
Enjoy these offers when you're off work, and once you retire, you'll have even more time to reap these benefits.
Why not use your travel discounts at some limited mobility-friendly destinations? Check out our article on the best vacations with little walking.
Tax Deductions for Those Aged 55
Another perk of turning this age is the tax deductions you become eligible for.
IRA Deduction
At 55, you can reduce the amount of income tax you pay by putting money into your individual retirement account (IRA). At this age, you can save a total of $7000 in an IRA. For example, this means a person in the 24 percent tax bracket can make a saving of $1680 on their tax bill.
No Early Withdrawal Penalty on 401(k)
Once you turn 55 and retire, get fired, or quit your job, there's no 10 percent penalty for withdrawing funds from the 401(k) account associated with the latest job you had. For certain public-safety employees, this is already valid from the age of 50.
Note that previous 401(k) accounts aren't eligible for this exemption. If you're still working, you also have to wait until you turn 59.5 to withdraw money from these accounts penalty-free.
Retirement Account Tax Deductions
Another way of paying less income tax is by putting money into your 401(k) account. Once 55, you can contribute up to $26,000 per year to your account. That's up to $6500 per annum more than those under 55.
Free Education
Perhaps you didn't think you'd be going back to school at the age of 55. But when is a better time to learn new things than right now? After you retire you'll also have more time on your hands to learn Spanish or take that course in medieval history you always dreamed of.
You're able to take tuition-free credit-earning college courses after your 55th birthday if your annual income is $15,000 or lower. If you earn more, you can still take classes that don't give any credit or pay a portion of the tuition for accredited courses.
Active Adult Community/Center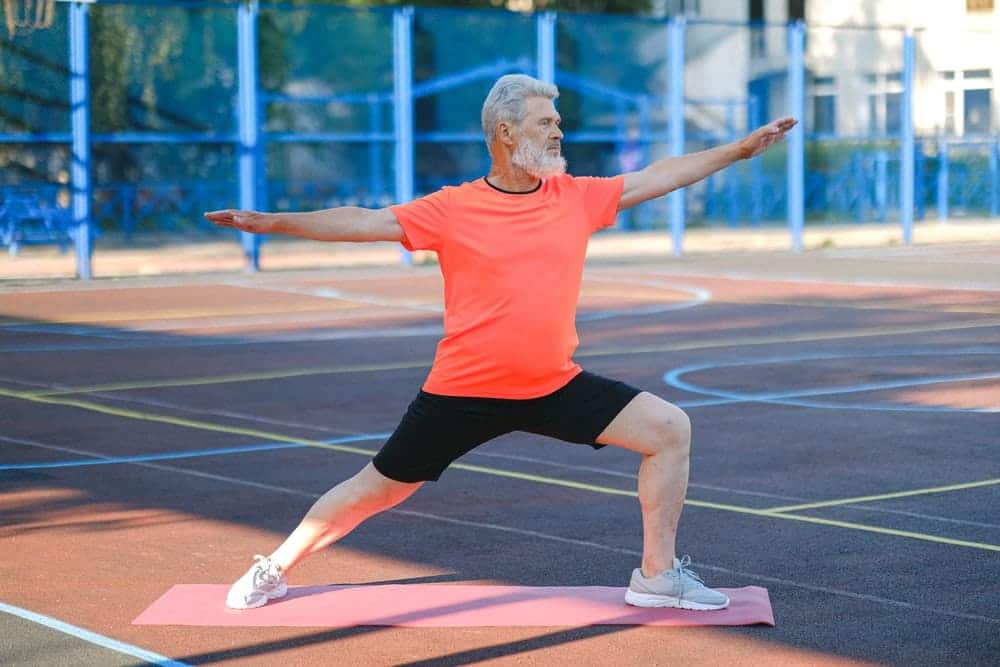 Another one of the benefits for age 55 is that you can qualify legally to live in an active adult community. Why not make new friends and join all the clubs and activities that'll help keep you occupied, happy, and healthy.
You can also join many senior centers around the country at this age. They also have plenty of activities, events, and socializing opportunities for you to meet like-minded people.
One of their most popular activities is dance classes but they offer plenty of other fitness programs as well as health screenings, educational courses, and volunteer initiatives to mention a few.
There are more than 15,000 centers across the country. Find the closest one to you here. 
Reduced Insurance Premiums
If you're an AARP member (which you can be from age 50 and onwards), you're qualified for their Driver Safety course. This can offer discounts on annual car premiums. Many insurance companies view getting older as a security risk, but this program can lower your costs. Some state laws even mandate this discount.
Medical Expenses and HSA
In the year you turn 55 you can pay an additional $1000 in contributions per year to your health savings account (HSA). If you're a senior citizen with high-deductible health plans (HDHPs) and HSAs, you can be eligible for increased tax reductions as well.
For those who have turned 55 and have annual medical expenses at more than 7.5 percent of their AGI, you can get increased tax breaks too.
Free Legal Advice
If you join AARP at age 55 (or as early as 50), you can take advantage of the various services they offer their members. One is free legal advice from real lawyers that's available in most states and cities around the USA.
Employment Opportunities
The Department of Labor has a special program that helps low-income people at age 55 or older acquire part-time training positions within community service. It's called the Senior Community Service Employment Program.
Participants work 20 hours a week on average and get paid the Federal minimum wage at least.
FAQs About Benefits at Age 55
Are you still wondering about your benefits as a 55-year-old citizen? Read our answers to the most frequently asked questions related to the topic.
Is Age 55 Considered a Senior?
According to the US Census Bureau, the "older population" portion of American citizens is aged 65 and over. But companies and associations consider senior citizens to be any age from 50-80. AARP and other senior associations send out membership appeals to those who turn 50.
In the end, it depends on your definition. While age is just a number, it doesn't hurt to reap the benefits of senior discounts if you qualify.
Can I Get Social Security at 55?
No. You can only start getting Social Security retirement benefits when you turn 62. Once you reach the retirement age, you're eligible for full benefits. 
If you postpone getting Social Security until you turn 70, you'll get increased benefit amounts. Note that you should still apply for Medicare within three months of your 65th birthday, even if you retire later.
What Perks Do You Get at 60?
While most people seem to think that senior discounts and other benefits start at 65, we've already shown you that this isn't the case. Except for the perks you get when turning 55, there are also additional benefits as you turn 60. These include:
#Discounts at more retailers and restaurants such as Kohl's, Burger King, and Taco Bell, among many others.
#No more penalties when you withdraw money from an IRA.
#Many hotels offer discounts, such as Clarion and Days Inn.
Can a Person Who Has Never Worked Collect Social Security?
The Social Security Administration (SSA) states that a person must have "worked enough" in order to get Social Security benefits, specifically collect at least 40 credits. 
Since one credit equals $1470 in income and four credits per year is the maximum number one can acquire, you have to work for about ten years to collect Social Security retirement benefits.
How Much Money Do You Need To Retire at 55?
This depends on your living expenses. In general, though, it's recommended that you've saved up at least seven times your annual income for retirement.
You should plan ahead before you retire and calculate how much money you think you'll need once you quit working based on your preferred lifestyle. Remember to also plan for unpredictable events and medical expenses.
Most financial advisors suggest budgeting for about 70 to 80 percent of your pre-retirement yearly salary to maintain a similar living standard.
For more information and tips on how to form a retirement plan in your fifties, watch the video below.
Summing Up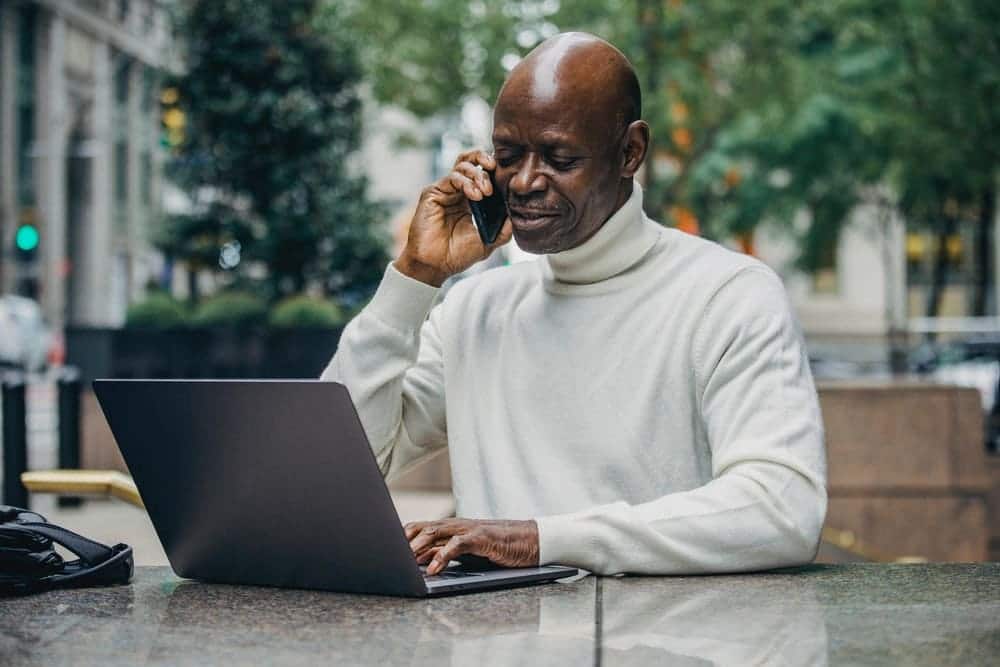 Don't be scared of people labeling you a senior citizen—enjoy the perks you deserve after decades of hard work. Using senior discounts on food, clothes, and travel are great ways of saving up some extra money for your retirement, so why skip out? Also, don't be shy to deduct your income taxes and use benefits such as free college courses and legal advice.
Now you know what benefits you get at age 55. If you have any other questions, let us know in the comments!