Applying lotion on the back is a hard task for us. It can be even harder for the elderly and people with mobility issues. When you cannot bend and twist as you could do in the past years, even a simple thing like applying lotion on the back can be a painful experience.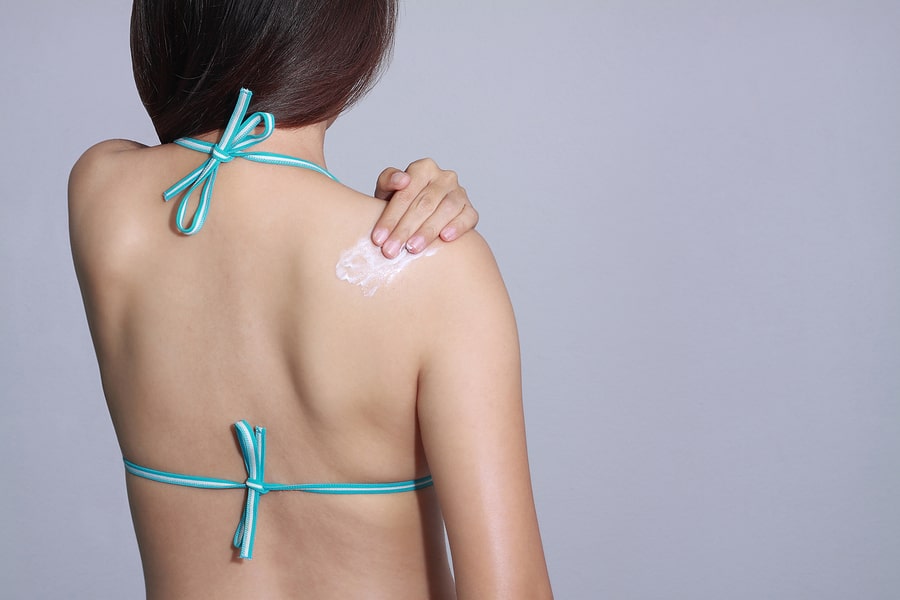 Fortunately, there are tools available in the market that makes this task more manageable. Choosing the best back lotion applicator enables you to reach even the end of your back without much strain.
Our Picks for Best Back Lotion Applicators
If you are in a hurry, you can click to buy those best lotion applicators for back directly or you can read the in-depth reviews below.
#Affiliate links.Last update on 2023-12-03 at 00:14
What is back lotion applicator?
Back lotion applicator is a simple tool with an extended handle that helps you apply lotions, gels, and creams on your back. The extended handle eliminates the need to twist and bend when applying moisturizers on your back and any other hard-to-reach area of the body.
Applying moisturizers or suntan lotions on the hard-to-reach parts of your back helps keep your back skin healthy. It also makes your skin looking good and stops embarrassing itching. Therefore, it is advisable to invest in the best back lotion applicator.
Why seniors need a lotion applicator for their back?
In most cases, we tend to develop mobility issues as we age making it hard for us to bend and twist as we did before.
This explains why seniors need a lotion applicator for back to help them apply a moisturizer on their backs, without any hassle. It also eliminates the need for the services of a caregiver, making their lives more independent.
Putting a moisturizer on their back provides a variety of benefits to seniors. It helps relax their entire body and soothe irritated skin, which a common condition to seniors. Moreover, lotion offers a relatively affordable solution to many problems and provides a luxurious experience.
For instance, applying the cream is an excellent way to prevent peeling and cracking of skin and to reduce itching. This helps you feel better and ensures your skin looks healthier than ever before.
You may be also interested in a back scrubber if you feel difficult to touch some spots of your back.
Benefits of Using Back Lotion
As mentioned above, applying lotion offers several benefits. Here are some of the major benefits of using back lotion and back lotion applicator.
Using lotion on your back helps moisturize your skin, which helps prevent rough and dry patches from forming on your skin. Usually, dry patches tend to be itchy and also causes your skin to break if you scratch. It is advisable to use lotion immediately after a shower or soon after bathing.
Applying lotion immediately after a bath, locks in moisture in your skin and offers the best benefit of putting lotion. With the best back lotion applicator, this is even easier as you do not need to ask someone else to rub lotion on your back after bathing.
(See also bath transfer bench and handicap shower chair to ensure shower safety.)
Apart from preventing dry patches, applying lotion also ensures that your skin does not dry out. Skin hydration is essential if you live in a place with a harsh, dry, and cold climate during the winter.
However, it is a good idea to keep your skin hydrated even if your climate is perfect and the level of humidity in your place is good. As we age, our skin tends to dry out and lose elasticity more easily. Therefore, applying lotion is important as it keeps your skin feeling supple and smooth.
Applying lotion offers an excellent way to relax after a busy day. Using it provides plenty of benefits, including soothing and relaxing tired muscles.
It is good to rub lotion on our back to relax, especially considering the pains and aches that we experience as we age. See also pure wave massager to help relax your muscle and face.
Applying lotion helps deal with itching and pain that may result from bug bites. Rubbing a moisturizer with back applicator provides a better and safer way to ease itching associated with bites and irritation.
Aging might cause you to get down on yourself no matter how you spend most of your life feeling about yourself. This is quite understandable as you are not as flexible as you were before and your skin does not look and feel as it used to be in the past.
However, as simple as applying back lotion may seem, it is enough to help boost your self-esteem. Rubbing a moisturizer on your back helps your skin to look great, especially if you are exposing you back on a warmer weather.
Best Back Lotion Applicator Review
Finding the best back lotion applicator can be a daunting task, especially with the high number of products available in the market.
Here we look at the best tool to put lotion on the back after considering all the top-rated applicators. This will help you choose the right products for your needs and one that fits your budget.
1. Aquasentials Easy Lotion Applicator – Best Overall
#Affiliate links.Last update on 2023-12-03 at 00:14
The Aquasentials Easy Lotion Applicator is our top pick for the best back lotion applicator as it is one of the most highly rated among applicator on the market and it is not expensive.
It features an excellent PVA sponge head for an extremely relaxing lotion application and a 15.5-inch long handle that makes it easy to use. The PVA sponge is 3 ½ inches wide and 4 ½ inches long and is firm but soft enough to avoid irritating your skin.
Moreover, Aquasentials Easy Lotion Applicator includes a protective head cover that provides safe storage for the tool's head. The handle of the applicator has a slight bent on it.
This enables you to reach areas of your back that are hard-to-reach more easily. Additionally, the handle is lightweight but very sturdy, which makes the applicator one of the most durable products. It is made up of one piece of wood with tight grain to it.
The handle also has finger grooves sanded into a portion of the handle, which also features a slight arch to it. This ensures a robust and amazingly comfortable hand placement for easier use.
The head is not designed to be replaceable, which means that it will not come off quickly. Finally, it also features a small lanyard rope at the end part of the handle for easy hanging.
Pros
Comes with great protective head cover
Has a light but sturdy handle
Features a small lanyard that allows you to hang it in the shower
Ideal for multiple uses, including applying soap, lotion, tanners, and creams
Wooden handle with a grooved out portion
Cons
Pad is not replaceable and detachable
Considerably short lifespan
2. Back Lotion Applicator with Long Reach Handle by Vive – Best Budget Option
#Affiliate links.Last update on 2023-12-03 at 00:14
If you are looking for a quality applicator that will help you apply lotion, creams, gels without any strain, you should consider Back Lotion Applicator by Vive.
This tool helps eliminate the need to twist and bend when rubbing moisturizers to all hard to reach areas on your back. Besides, the applicator features a pad with 3 ½ inches width and a handle with 17-inches length, which allows for comfortable self-applications of moisturizers.
The back lotion applicator comes with a nonslip extended handle that is made of lotus wood and textured rubber grip for secure and comfortable grip. This ensures that it will crack or split making the tool durable.
It also comes with a cord loop on the handle for handling storage and it is also large enough to fit on your wrist, which prevents it from dropping while rubbing your creams or lotions.
Finally, the applicator has a durable antibacterial finish, since the lotus wood handle is coated with a waterproof layer that is resistant to mildew and mold. This allows it to maintain its attractive look even after months of use.
Pros
Features a durable antibacterial finish
Has a nonslip extended handle
Great design that allows for easy self-application of lotions
Made of high-quality material
Offers great value for money
Cons
Made up of relatively hard and dense plastic
The Head can come off while the tool is in use
Comes with a considerably straight handle
3. Back Lotion Applicator by Slick Solutions – Best Portable Lotion Applicator
#Affiliate links.Last update on 2023-12-03 at 00:14
This product is another top quality back lotion applicator that you should check out if you are looking for one. The applicator features a soft velvet band that allows you to apply lotions smoothly and evenly to all the parts on your back.
With the velvet band design, the applicator is stretchable and easy to use making among the best back lotion applicators.
Moreover, the applicator is made of a stretchable and durable material with handles that are well-stitched handles.
It is also crafted with a robust micro-fiber cloth while the velvet cloth is useful and soft. This allows the applicator to last for one year and beyond.
The applicator is lightweight and of manageable size that allows it to fit into any bag easily. Therefore, you can take your tool to the pool or beach and use it for application of your preferred suntan lotion.
Pros
Simple but very effective
Easy to carry around
Crafted with stretchable and durable
Easy to clean
Made of high-quality microfiber fabric
Cons
Short handle that might not be suitable for some people
Relatively expensive as compared to its competitors
4. Remedy Roll-a-lotion Applicator by Remedy
#Affiliate links.Last update on 2023-12-03 at 00:14
Remedy Roll-a-lotion applicator comes with a unique design that makes rubbing lotion on your back a breeze. This includes a long handle that makes it easy for you to reach even the hardest areas on your body. The design allows for even distribution of lotion in your entire back.
It also comes with massaging cushions that enable to provide some relief, especially for people with sore back muscles or your aching back.
In addition, it is crafted with plastic, which prevents it from wasting or sopping up the lotion and also makes it easy to clean. The applicator is ideal for shower use as it dries quickly.
Moreover, the applicator allows you to apply your favorite lotions, moisturizers, or creams wherever you want. If you need an applicator that helps you apply sun lotion while you are at the beach for your trip, this product is a great option.
Pros
Reaches all hard to reach areas such as your back, feet, and ankles
Comes with an extended handle
Made of plastic to avoid lotion waste
Features 19 floating balls for a gentle massage and soothe of your muscles
Cons
Features a relatively flimsy plastic handle connection
Ideal for thick oils, but not for some moisturizers
5. Back Applicator Deluxe by Thermalabs
#Affiliate links.Last update on 2023-12-03 at 00:14
Back lotion Applicator Deluxe is purposely designed to help you apply any lotion on hard to reach parts of your body effortlessly. With the great design, even seniors and people with can rub lotion on the back smoothly, effectively and evenly.
Besides, the applicator has a firm handle that is easy to grip and folds in half for easier storage. It also includes a fantastic velvet pouch that is ideal for traveling.
The applicator comes with an incredible sponge on the head that is firm and replaceable and absorbs less lotion to avoid wastage.
Moreover, the head is specially designed to spread any lotion evenly and softly on your body. This allows for a flawless application of any skincare product without leaving any spots.
Pros
Features an excellent sponge for flawless applications
Easy to grip handle that folds in half for easier storage
Ideal for self-tanning
Comes with a great design that allows for effortless lotion application on your back
Cons
Great design, but the folding plastic handle should be more ergonomic and lock in place
6. Ableware Roll Easy Lotion Applicator by Maddak Inc
#Affiliate links.Last update on 2023-12-03 at 00:14
If you are looking for a useful travel tool to put lotion on back that is also easy to use, Ableware Roll Easy is an excellent option. The applicator comes with a 14.5-inch long handle that also folds for compact storage.
With the long handle, the tool is one of the best back lotion applicators that you can use to apply lotion on your back effortlessly and efficiently.
In addition, it comes with a roller head that pivots making it easier for you to rub your favorite moisturizer to any hard to reach part of your body. The applicator features two different rollers, one for the back and one for the legs, arms, and neck. This ensures smooth and even distribution of lotion and is also easy to angle, thus feels impressive to use.
Pros
Long handle that folds for compact storage
Easy and comfortable to use
Great design, ideal for traveling
Comes with rollers that are easy to change
Allows for even distribution of lotion
Includes two different rollers for back, neck, and legs
Cons
Features plastic handle that is a bit flimsy
Bottom Line
Applying lotion or any other product on your back can be a bit challenging, especially for seniors or people with mobility issues. However, with the best back lotion applicator, you can enjoy a wonderful experience in rubbing your favorite skin product on even the hardest parts of your body.
You can choose any of the 6 best back lotion applicators that we have reviewed above, to save time and also ensure that you get the right product. Besides, you can apply the information in this article to look for other top-rated applicators.