We've all forgotten to take medication at some point in our lives. Yet, as you get older, chances are the pill schedule gets busier, and if it escapes you, it becomes more of an issue.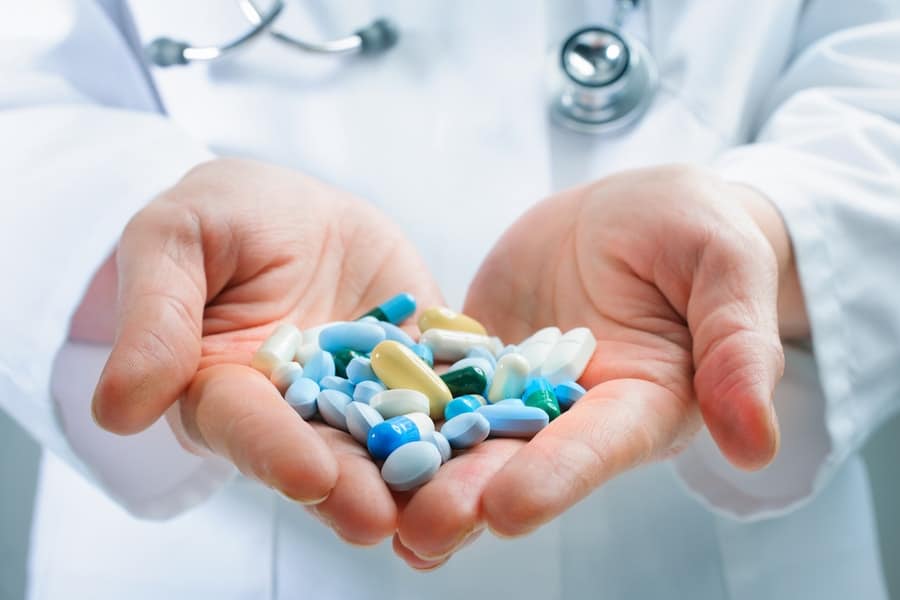 An automated pill machine can make life less complicated — for caregivers as much as for users themselves.
To establish the best automatic pill dispenser for you, we found and reviewed a range of devices that cater to different needs and situations. Our overall favorite is the Hero Pill Dispenser.
Our Picks for Best Automatic Pill Dispensers:
Intelligent electric dispensers: 
Standalone medication dispensers:
#Affiliate links.Last update on 2023-03-24 at 05:54
Our Review of the Best Pill Dispenser for Elderly
We shortlisted six units as the best automatic pill dispenser machine for seniors. All the dispensers reviewed here are designed to handle pills of different size, shape, or texture. This doesn't include injectables, liquids, or gummies, like chewy vitamins.
The Hero pill dispenser can store up to 90 days supply of up to 10 different medications in separate containers. You can also program each drug's schedule and wait for the reminder every time. This is why it's our best automatic pill dispenser for all-around use.
The digital display shows when the next dosage is due. A visual and audible alarm will turn on, and then repeat until it has your attention. A reminder also flashes up in the phone app. The alarm sequence can be adjusted to suit.
If, after 15 minutes, you still haven't taken the medication, a caregiver will receive a notification.
To set up the schedule, you need to download the Hero app, available for Android and iPhone, and set up an account. A desktop application can be used as an alternative if you don't have access to a smartphone.
When your pills are running low, a warning will display on the device. A caregiver can also receive a reminder for this. Hero offers a complimentary service called Hero Fill, which delivers medication to you before it runs out.
Within the app, you can get an overview of your medication schedule, where you are in the pill program, and if you've missed any. Your support person can also review this information online.
You lease the Hero as part of a subscription service. This means the unit remains the responsibility of Hero Health company for support, updates, and troubleshooting.
Pros
Pills sorted and dispensed on demand.
Mobile and browser apps available.
Prescription delivery service, if required.
Medication dosage and schedule can be changed remotely.
Integrate an extra 10 medications into the reminder schedule that aren't stored in the device.
Support available 24/7.
Cons
Monthly subscription cost.
Requires Wi-Fi and a compatible device.
Visual alarm could be more noticeable.
The Philips Medication Dispenser rivals the Hero as the best electronic pill dispenser system. The Philips can intelligently dispense medication at preset times following a flexible schedule. 
Not only will the support person receive a notification if you don't take the medication within a time limit, but also when dispenser errors occur, refills are due, or if there is a loss of electricity. If you encounter a power outage, the rechargeable battery prevents memory loss and maintains functionality.
When missing a dose, a warning repeats every minute. After an hour and a half, the dispenser will shift the medication into a 'missed dose' compartment.
Noteworthy is the possibility to set up PRN (as needed) medication, which will help ensure seniors integrate temporary treatments into their routine.
The dispenser connects directly to a telephone line. This avoids the need for a Wi-Fi router and allows notifications to continue during a loss of power.
Pros
Rechargeable battery provides up to 18 hours of backup power.
Wi-Fi isn't a prerequisite.
No set up required. Configured remotely by Philips Lifeline.
Cons
Monthly charge payable for the dispenser unit.
Needs fixed telephone line access.
3. MedaCube Automatic Pill Dispenser — Best Without Subscription
No products found.
If you prefer a one-off cost instead of a monthly payment plan, then the MedaCube Dispenser could appeal. This fully automated device can manage complex medication regimes with customizable reminders. It can also provide medication for up to 90 days with its 12 compartments.
A nice touch is the ability to record personalized messages for different voice alerts.
Like the Hero dispensers, the MedaCube connects to Wi-Fi to let you use an app on your phone or your computer to configure medication schedules. When you miss a dose, alerts can be sent to a caregiver by email, text or even recorded messages. 
Pros
Twelve standard medicine compartments, expandable to 16.
24-hour battery backup.
Secure, online app reports on medication levels and usage.
Refill reminders can also be sent by email.
Cons
Requires Wi-Fi.
Limited support.
4. LiveFine Automatic Pill Dispenser — Best Standalone Model
#Affiliate links.Last update on 2023-03-24 at 05:54
The LiveFine Dispenser rates as the best timed pill dispenser with alarm in the standalone category. This is thanks to a user-friendly design with large display, customizable alerts, and convenient portability. 
The bright LCD with large lettering is easy to read and shows the current time. When medication is due, you hear a loud audible signal, and the display starts flashing. The alarm will beep for half an hour. Emptying the dispenser by opening the door and flipping it up will reset the alarm.
With 28 compartments and six dosage rings, it can supply medicine for 28 days and up to six times per day. The dispenser can also be locked to prevent you from taking medication before it's due.
Pros
Each compartment holds up to 18 pills.
Removable dosage carousel for faster refilling.
Battery operated dispenser offers portability.
Built-in magnifier for a close-up view of prescribed dosage.
Cons
A more prominent alarm would be an improvement.
Key mechanism can be tricky to secure dispenser properly.
5. Med-E-Lert™ Locking Automatic Pill Dispenser
#Affiliate links.Last update on 2023-03-24 at 05:54
Another standalone unit in our list is the Med-E-Lert. It shares most key features with the best standalone dispenser, the LiveFine—including audio and visual alerts, automated dispensing, key lock, and automatic alarm reset.
You can program the Med-E-Lert to open up pill compartments up to six times daily. Three different loud tones can be configured together with a flashing red LED light to alert the user.
When the alarm sounds, the pill compartment unlocks and remains open until the timer moves the ring forward to the next compartment. If you don't empty the dispenser by the time the alarm stops, a red light continues to blink. Missed doses will not affect the programmed times.
Pros
Retains program settings when replacing batteries.
Removable pill compartments.
Interchangeable clear and white lids for privacy.
Batteries included.
Cons
Buttons may be too small to operate for some.
Build quality is disappointing.
6. e-Pill MedTime Station — Best Bench-mount With Dispenser
#Affiliate links.Last update on 2023-03-24 at 05:54
The e-Pill MedTime Station is a benchtop unit with 28 compartments that will tip the pills for you into a stainless-steel medicine cup. The e-pill is a more sophisticated medication dispenser, particularly of interest for users with limited dexterity who want to avoid accidental spills. Even someone afflicted with uncontrollable tremors can receive and take their medication with much less risk of spillage.
This dispenser rated as best in the bench-mount category because it has all the features of regular standalone units, like enough compartments for up to four weeks of dosages, up to six alarms every day and templates to help with correctly loading the machine.
Like other units, the dispenser can be locked with a key, preventing multiple doses from being consumed ahead of time.
Pros
Easy, no-spill dispensing.
Fully programmable.
Dispenser can dismount from the base for convenience or travel.
Cons
Alarm could be louder.
Build quality is not very robust.
Types of Automatic Pill Dispenser
There are several ways to organize and distribute your medication. An automatic and timed pill dispenser is the most sophisticated option, of which there are two types:
Intelligent
You can preload each of the three models in our review with at least a month's supply. The units are programmed to schedule medication as required so that you take the right drugs and supplements at the right time.
When the time comes, a loud alarm will sound, a flashing light will blink, and in some cases, an app on the users' phone activates to ensure the user does not miss vital medication.
If there is no response to the alarms, these intelligent machines can contact a caregiver or designated family member via phone or the internet. Not only will that help reduce disruption in medication dosage but also give peace of mind for all concerned.
Common Features
The medication does not need to be presorted but simply transferred into separate compartments. These containers are large enough to hold at least a month's supply for average-sized pills taken daily.
At the preset times, the device offers the programmed number of pills to the user.
The alarm volume can be adjusted so it can be heard everywhere, even for those who are hard of hearing.
Should the user fail to collect the medication in time, the device will send a message to a designated support person, so they can take action.
Another welcome function of intelligent dispensers is that at least once a day, the user has to interact with the machine. If he or she fails to respond, a notice will automatically be sent to someone to confirm all is well.
Standalone
The best automatic pill dispensers in the standalone category are all trays with 28 compartments and combined visual and audible alarms.
You can use special templates to help you sort medication into the different compartments. By following the color-coding, the pills can be classified into the corresponding compartment for each slot in the chosen schedule.
A built-in display lets you set up an alert schedule that prompts you to empty the corresponding compartment. All the units reviewed here allow for up to six doses per day.
Because the standalone dispensers are much simpler than the intelligent version, the cost outlay is significantly less, especially as there are no monthly subscriptions involved either.
A bench-mount dispenser is useful for those that have difficulty holding their hands steady and benefit from filling a special cup with the pills they need to take.
Why Do You Need an Automatic Medication Dispenser?
When you look for an automatic pill dispenser, you want to have in mind the benefits important to you. 
Order in Your Life
The pill dispenser will release the dosages in the order you need to take them. This way, there is no worry about getting pills mixed up.
Ready and Prepared
Pulling out several containers to check which ones are due is tedious at least, if not stressful, because of the risk of error. Pill dispensers have compartments that can be filled for weeks in advance with the scheduled medication.
To follow the correct schedule, you use a template for popping the pills in the right slot. The advanced dispensers let you program a schedule electronically and will draw the pills from the right storage compartment at the time.
On Time, Every Time
A lot of automatic pill dispensers feature built-in alarm systems. When the time comes from the next dosage of medication, an audible, visible, and or smartphone notification will remind you. 
Struggle-Free
No more fumbling with different sized containers to release the cap, or worse, spill the pills on the floor. It will let you load all the meds for at least 28 dosages in one go.
Keeping Track
A good automatic pill dispenser will keep a medical history of the medication you take. The record helps reassure the caregiver that the medication regime has been followed. This information can also be useful to health professionals when medical issues arise.
Reassurance for Carers
A pill dispenser can literally be a lifesaver for seniors taking numerous drugs, especially for those who have dementia, memory loss, or Alzheimer's.
Memory loss is an unfortunate symptom of dementia. Alzheimer's also impacts on quality of life. Using an intelligent pill dispenser that can notify the caregiver provides reassurance.
Our Verdict
For this review, we've chosen joint winners.
The best automatic pill dispenser for the intelligent category is the Hero Pill Dispenser. In our opinion, it's for those who want to be sure that the medication regime isn't interrupted or abandoned, which can easily happen.
Our second top spot goes to the LiveFine Automatic Pill Dispenser as a standalone device. This choice should benefit those who want to keep control of their medication both at home or away.