Preparing your own meals can be exhausting. Sourcing groceries, chopping, cooking, and of course, the cleanup can be physically difficult for seniors and those with mobility issues.
To help you stay healthy, fed, and feeling great, we would like to share the best meal delivery service for seniors with you.
Our Top Picks
Best Home Delivered Meals for Seniors Reviewed
1. Mom's Meals — Best Overall
You used to be Mom, always taking care of the kids—and everyone else in the home. Now, it's time to relax and let Mom's Meals treat YOU.
These meals are for those over 65, who are differently-abled or have limited mobility. You can also receive meals at reduced rates, or even for free, with specific insurance plans and Medicare/Medicaid.
Mom's lets you choose any meal, just the ones you want! They know that you have taste preferences, so if you want all Italian styles or just low carb, it's easy to get what you need.
If you pay out of pocket, Mom's Meals are only $6.99 per meal. Up to 21 meals can be delivered for a flat $14.99 shipping cost. Click to check our in-depth Mom's meal review for it.
Pros
Custom-designed delivery coolers to keep your food at a safe temperature.
FDA monitored kitchens.
Certified by the prestigious Safe Quality Food (SQF) Food Safety Code.
Easy microwave meals stay in the fridge for up to 14 days.
Culinary experts design amazing and nutritional meals.
Choose meal plans that are kosher, gluten-free, egg-free, and many other options.
Cons
No refunds for meals.
Some meals can have high sugar content.
Users report that some customer issues can only be resolved via phone.
2. Silver Cuisine — Best Endorsed Choice
This service has an excellent choice of meal types—including specialty diets for menopause, vegetarian, and heart-healthy options. Silver Cuisine claims to have better numbers, too: more protein and fiber, less sodium, and fats.
They also have snacks available, for when you're between meals. These include lots of shakes, nuts, and sweet bars.
Meals vary from $7–$14 per unit. Shipping is $19.95, regardless of the number of meals. Check to read our Silver Cuisine Review.
Pros
No contracts, no minimum orders.
Doctor designed meals for maximum nutrition.
Endorsed by NBC, Dr. Phil, and the Lifetime Network.
Silver Cuisine meals stay fresh in your freezer for up to a year.
Shipped in 100 percent recycled paper.
Specialty coolers keep your meal fresh, along with dry ice.
Cons
FedEx shipping is not the most economical option.
Due to the length of shipping times, some customers report partially thawed meals.
3. Magic Kitchen — Best for the Whole Family
If you're living in a multi-generational family home, the Magic Kitchen might be best for you. It has meals for seniors, and so much more. The entire household can eat from Magic Kitchen's extensive menu.
They have unique options for dialysis-friendly meals, as well as renal health and diabetic choices. You can purchase ongoing Meal Bundles that come on a schedule.
Meal Bundles can include five full meals, and desserts, in two or four servings, which can range from $100–$200. À la carte meals come with two servings and are around $20. Shipping is $18.95, but seniors can apply for discounts that can reduce or eliminate shipping altogether. Click to check our review for magic kitchen.
Pros
Wide range of menu options.
Bundles are a quick way to order a full week's worth of meals.
Accepts PayPal for secure payment with no hassle.
Frozen meals stay fresh for up to 6 months.
All shipping boxes are recyclable.
All ingredients are antibiotic, hormone, and pesticide-free.
Cons
Many of their meals are out of stock at the time of writing.
Some meals require cooking on a stove or in an oven. If you are unable to use the range, you should check the label to make sure it's microwave only.
Though there is a gluten-free option, the company suggests that it may not be suitable for those with severe celiac disease, as they cannot guarantee any cross-contamination.
4. MediFast — For Easy Bulk Ordering
Offering support through nutritionists and doctors, MediFast is excellent for those who are looking to lose weight. It is a long term diet plan, not for the weekends or a day or two.
If you're looking for a senior-specific diet, diabetes help, or intolerances to soy and gluten, you can call their toll-free number. This allows you to speak to an actual person who will help you design the perfect meal plan.
You can also join one of two weight loss programs, which then transition to their Maintenance Thrive Plan to stay at your new healthy weight. These include four meals, two green meals, and one snack. You eat six times a day! Eating throughout the day can really help keep up the energy, and many seniors prefer smaller meals more frequently, according to studies.
A 30-Day Meal Plan includes 126 meals, nine microwave meals, and many free gifts for first-time subscribers. The $400 broken down means you pay about $2 per meal and snack. First orders also ship for free.
Pros
Free shipping.
Bonuses include a meal journal, blender bottle, and healthy living workbook.
Subscribing to the reoccurring program saves you shipping and gets discounts on future orders.
Cons
No adjustments or à la carte meals.
Meals are not gluten-free or specially formulated for health concerns.
5. Personal Chef to Go! — Best for the East Coast
You can order weekly through this subscription plan, which offers five, eight, or 10 meal packages. Each boxed fare reheats in 3 minutes in the microwave. Meals ship every Thursday and arrive by Friday or Saturday.
The part for seniors is the automatic shipping. If you're forgetful and don't order your weekly choices by the deadline for shipping, you will be sent an order from your personal preferences. Living with "senior moments" doesn't have to stop you now.
While this is an incredible plan, it does have one large caveat. Free shipping is available if you live on the more eastern side of the USA, as far west as Illinois. However, once you pass the Mississippi river, the shipping jumps to $45.
Simple plans start at only $79 for five meals. Know more from our Personal Chef To Go review.
Pros
Automatic shipping.
Some free shipping.
Most meals are naturally gluten-free.
Shipped in BPA-free and recyclable containers that are also oven safe.
Meals are fresh, never frozen, for better flavor.
Single serving trays are sealed with low oxygen to help stay fresh.
Cons
Meals only last 10–12 days and should be eaten quickly.
6. Meals on Wheels — Best Classic Choice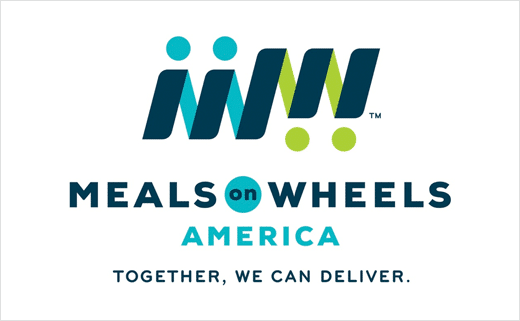 Meals on Wheels is not last on this list because it isn't as good. In fact, I think it's an ideal meal delivery service for seniors. However, because it's so useful for getting nourishment to underprivileged or disenfranchised people, I think you should consider if you should use their services.
Home-delivered meals for seniors can be a lifesaver for many. One in five people in America is over 60, and not all of them have a good retirement fund. Meals on Wheels provides free or low-cost food to those who really need it, as many seniors live below the poverty line.
This program has been around since 1954, helping those in need. While you can specify meal types like diabetic care, low sodium, and gluten-free, you cannot choose a dish outright.
Meals on Wheels volunteers can spend time with their customers, conversing and laughing. They can also help take medications and move locations in the house for those with limited mobility.
Pros
Free or near free.
Friendly volunteers.
Plans include hot meals or frozen meals delivered to seniors.
Durable and washable mesh cover that can be removed
A long-standing company that thrives on donations.
Cons
Cannot choose specific meals.
How to Choose the Best Meal Delivery Service for Elderly People
Seniors need exponentially more care as they age, and the elderly population has increased by 12.1 million since 2006. It is imperative that older people receive adequate nutrition to keep them healthy.
When seniors live alone, it can be difficult to get to the grocery store, carry heavy bags, expend the energy to prepare meals, and of course, clean up afterward.
Maybe you're not differently-abled, but just ready to leave the cooking to someone else and enjoy retirement. Many younger people use meal prep services to free up their time for other activities, so why shouldn't you?
If you're ready to experience a meal delivery service for seniors, you should consider these factors to get the best experience:
Frequency of Delivery.
Pricing.
Diet Requirements.
Frequency of Delivery
Some plans allow you to simply choose meals at your convenience, delivering only when you need it. You can order à la carte for those days you need quick frozen meals delivered for seniors. Pop them in the freezer, and a day when you have an arthritis flare-up or lazy day, it's easy to still eat nutritious fare.
Others run on a subscription service that sends you meals automatically. This is a great option for those who may not remember to order but also for easy daily meals.
Pricing
Though there are many seniors in the USA, not all can afford a good meal. Around 9–14 percent of seniors live below the poverty line. Luckily, there are many choices to meet your needs.
Some programs offer discounts for subscribing, while others give you shipping incentives. Some plans even work with your insurance to help you receive free or near-free options.
Other options, like Meals on Wheels, survive on donations. If you're looking to receive freezer delivery meals for seniors, they are a great choice. On the other hand, if you're able to afford an excellent personal chef service, consider donating to a charity food group and help another senior stay fed.
Diet Requirements
What if you need special options? Say you're following a kosher diet, need to eat halal meats, or are gluten-free? It is important that your delivery service can accommodate your requirements.
Many delivery services allow you to choose a meal plan that suits your needs. Many seniors require special regimes to help them combat weight gain in advanced years or increase their vitamin intake.
You can choose low-sodium, low-calorie, and high-fiber. You may also want to check into any allergies, as they can develop later in life.
Conclusion
After searching through many services, the best meal delivery service for elderly people is Mom's Meals. They have a variety of diet plans and reasonable shipping. Some may even qualify for reduced rates because of their partnership with Medicare and Medicaid.
Choosing home-delivered meals for seniors allows you to go about your day and not worry about the hassle that can be cooking. You'll know that you, or your loved one, are fed and cared for, no matter what.