There would come a point when we have to use some equipment to help ourselves or loved ones. Don't be afraid of that and we will truly benefit from using these mobility aids.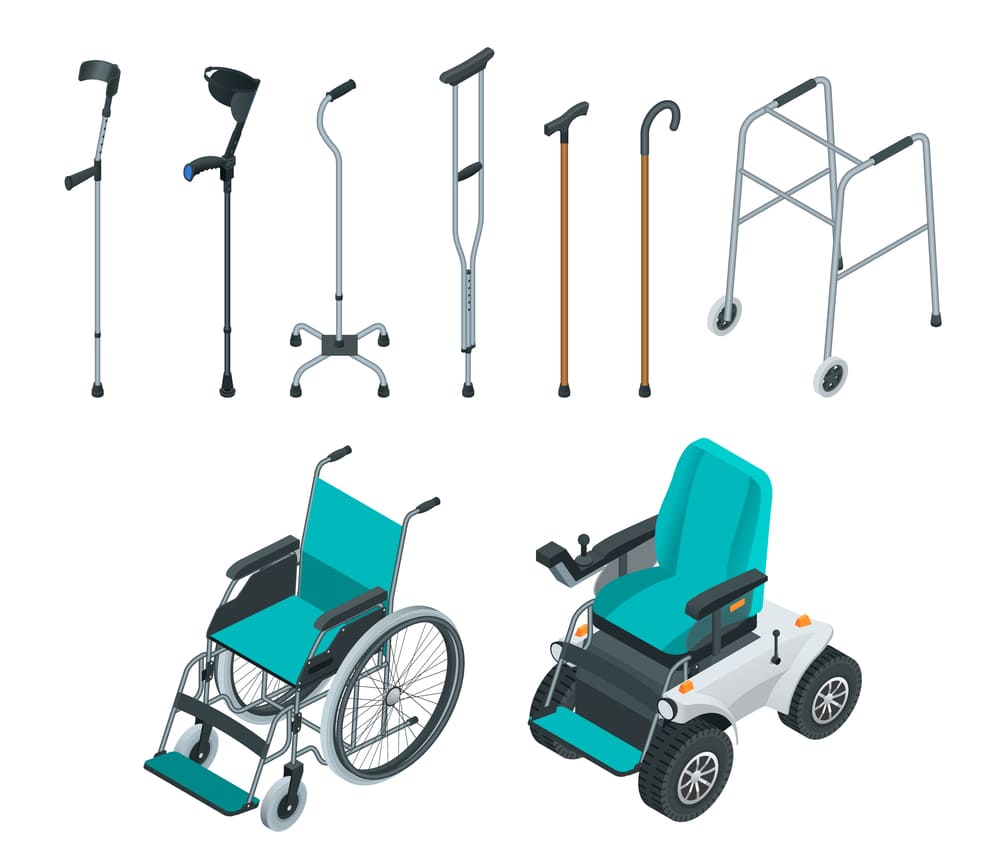 If you are relatively new to the world of mobility devices, you come to the right place. On this site, we covered most aids that are frequently used by seniors and offer insightful buying guides to help you find the best one for yourself.
You should consult your doctor before buying any mobility aids.
Cane
For the elderly who start to have some mobility issues, a cane would be the first device that comes to your mind.
It helps to support up to 25% of your body weight and reduce the strain and stress on your legs and feet. It is different from a walking stick as it bears more weight and provides long-term support.
There are a few types of canes. Some of them are stylish but if you need more stability, quad cane would be a more suitable choice.
Walker
You could often see older adults use a walker in the park or on the road. Compared to canes, walkers could support up to a few hundred pounds and that's why it becomes a good choice for seniors with more severe balance or stability problems.
A walker with wheels is often called a rollator. It comes with handles, brakes, a seat, and even a tray or a basket. Seniors will feel confident when using it at home or outdoors and you can take a seat whenever you feel tired. Plus, you could place your personal items in a basket or bag. Generally, a 3-wheel rollator doesn't include a seat.
However, your doctor may suggest you use a standard walker or 2-wheel walker due to your health condition.
Wheelchair
For seniors with limited lower limb strength or people with disabilities, wheelchair is the most important mobility aid in the daily life.
If you have enough arm and shoulder strength, you could opt for a manual wheelchair, otherwise, a transport chair or an electric wheelchair would be the product you need but the electric one could cost you a fortune.
If you ask for more comfort, then a reclining wheelchair comes in handy.
Mobility Scooter
Similar to an electric wheelchair, a mobility scooter is powered by electricity. By using it, you can go to many long-distance places even you have limited body strength.
Driving it is not complicated. You could control the direction and speed by using the tiller in front of you. Some of them are foldable and some are good for off road.
Instead of driving a car, a mobility scooter makes your life even easier.
Patient Transfer Devices
It happens every day that you need to move from here to there. For example, as a wheelchair user, you need something to help you move from the bed to the recliner. In order to prevent falls, you want a product to help you get out of the bathtub safely.
We covered a few transfer aids, such as transfer boards, transfer belts, and bathtub transfer benches. These aids are often ignored, but it is essential for safety.