A relatively new concept, subscription boxes deliver a monthly, bi-monthly or quarterly box of goodies to the recipient. There's plenty on offer from gardening to beauty and everything in between. You can choose subscription boxes for health and vitality or boxes for fun and frivolity.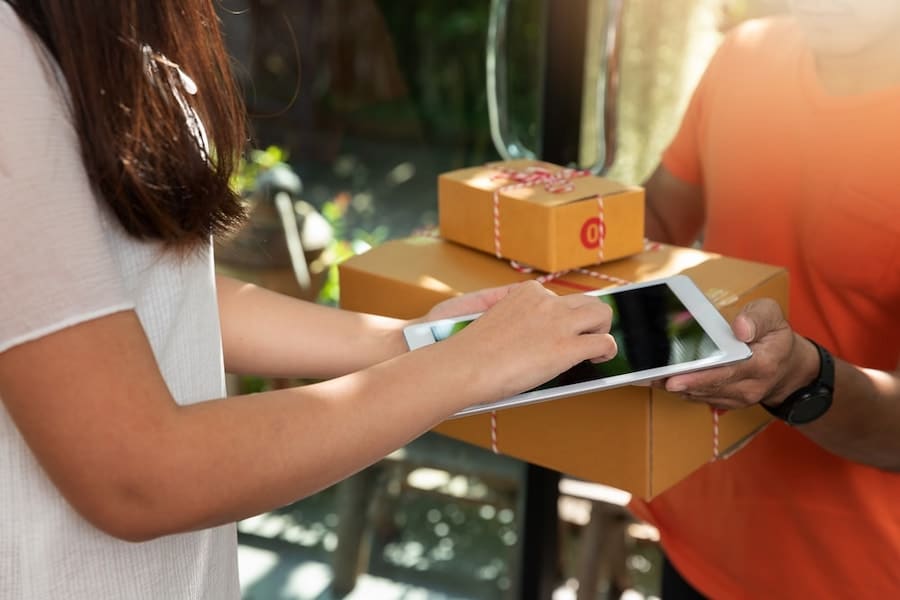 Getting a sweet gift every month will brighten up your loved one's day and let them know you're thinking of them. Here's our round-up of the best subscription boxes for the elderly.
Disclaimer: I earn money if someone clicks the links on the page and shops at Cratejoy.
Our Picks for Best Subscription Boxes for Seniors
If you are in a hurry, try these 6 subscription boxes we list below. We sure your loved ones will like them!
1. Care Package/Gift Subscription Box
This gift subscription option is less about the health benefits and more about the kind thoughts behind the present. We have a few favorites:
GrandBox can be personalized for your loved one, whether that's an elderly parent, grandparent, aunt, uncle or anyone you love. You can add personal notes and photos to make the gift even sweeter.
Quarterly care boxes are also a nice idea. Making sure your older loved ones are looked after. Care Box Co. offers this service, sending practical, comfort and treat items every quarter. Items such as jigsaws, soaps, hats, and socks might be included. And of course, some tasty baked goods might be there too!
Gentleman's Box is one for the classy, well-groomed older men in your life. Keep your father, grandfather or uncle looking and feeling his best with ties, cufflinks, aftershave and grooming items. Looking good helps us feel good too, which is important at all stages of life. And it matters just as much for older people as it does to those with youth on their side!
2. Tea Subscription Box
Sometimes younger people just don't appreciate a warming cup of tea. They go for old favorites or the basics like chamomile, green tea, and Earl Grey.
But there are so many types of tea and a literal world of flavors and varieties to discover. A tea subscription box for older parents lets them discover and sample both exciting, exotic and well-loved teas.
Did you know that tea can help people relax and may even promote longevity? After all, a more positive life (both mentally and physically) is often a longer one.
A tea box is an excellent subscription of choice for yourself or an older loved one.
Consider:
3. Cooking Subscription Box
Older people tend to live less varied lives than their younger counterparts and this can extend to life in the kitchen.
Once you hit your golden years you probably know what you do and don't like in cooking. Your diet is set and stable and you don't think it needs much variety.
Well, there are many benefits to trying new foods, such as expanding one's nutritional range. Plus it's well-known that a varied diet promotes better health and can keep some chronic diseases at bay.
Cooking subscription boxes can introduce some fun new ingredients and flavors into the mix and with recipe cards often included, they take the stress out of deciding what to cook and put the joy back in the kitchen. If they like cooking, subscription boxes for older parents are an ideal gift.
If the box is a gift for an older person, it gives you an excuse to visit them, stay for a meal and check in. It's easy to worry about a loved one in their old age. On top of it, learning to cook with new ingredients is a fun and engaging hobby. You may need to prepare some lightweight cookware or kitchen appliance for them such as a microwave with large numbers.
For delicious meals consider these subscription boxes:
4. Hobby Subscription Box
Out of all the subscription boxes for retirees, a hobby box might be one of the best. Once we enter retirement we suddenly find ourselves with more free time than ever before. Unfortunately for some, that can start to get old fast.
Picking up a new hobby is an excellent way to fill any extra free time. It also boosts mental health thanks to the cognitive challenges involved.
There are subscription boxes for dozens of hobbies, all suitable for the young and young at heart and beginners and experts alike. Perfect to start a new hobby or perfect one that's been put on the backburner in the past.
Consider these hobby subscription boxes:
5. Gardening Subscription Boxes
Gardening is a wonderful hobby that deserves a spot itself. Beautifying the outside of a house can have many health benefits, as well as aesthetic ones. It can help reduce depression and anxiety. Plus, moving, digging, weeding and watering keep weight and fitness levels in check.
This activity can also help the muscles and joints that weaken as we age to stay healthy.
If you're buying a gardening subscription box for an elderly person with reduced mobility, make sure the box you choose is focused on smaller potted plants that are easily managed at the kitchen table. Trying to dig up crocuses or replant larger shrubs could become a fall hazard in some older people.
Gardening subscription box suggestions:
6. Soap Subscription Box
Self-care is important for everyone. While those old bars of Pears you mother loves might do the job they're meant to do, mixing it up is an easy way to make showers and baths a pleasure.
A soap subscription box makes a charming birthday or Christmas gift for an elderly relative. Particularly women who want to smell as flowery as their newly blooming garden. Bought by gentlemen, it would also make a lovely treat for an equally lovely wife. Or use it together — there's nothing wrong with a man smelling floral fresh!
Smelling nice can enhance your mood and help create happy memories. Scents are incredible memory triggers so if a soap smells like a trip you took once, it can bring you great joy. Or if you use the soap on a new vacation, every time you smell it the happy memories can come flooding back.
Some soapy subscriptions include:
7. Candle Subscription Box
A candle subscription box is like our soap option above, full of lots of happy and fresh scents. And as an added bonus, your loved one will never be out of candles in case of a power cut!
Candles are calming, perfect to pair with a glass of sherry and a relaxing bath at the end of the day. On the other side of the spectrum, candles may also help to increase productivity. Perfect to pair with a new hobby started in retirement.
If you prefer aromas burnable, not wearable, consider:
8. Book Subscription Box
Is your loved one a book worm who devoured Tolstoy's complete works in a week? Often, elderly people are voracious readers who know their Bukowski from Bulgakov, so a book subscription is a perfect gift.
Was the elderly person a reader once but life got in the way? If so, the golden years are the perfect time to take up reading again. Books keep us entertained and learning, which is great for keeping minds as sharp as Machiavelli's wit.
From the classics to postmodernism and every form of non-fiction in between, there's plenty to explore in book subscription boxes.
Some of our favorite bookish entertainment includes:
9. Puzzle Subscription Box
Is your loved one blessed with a razor-sharp mind that destroys even the toughest of Sudokus in mere minutes? Or perhaps they love to spend Sunday with the papers and the latest cryptic crossword. If so, a puzzle subscription box could be just the ticket.
There's a whole world of puzzles to choose from be it jigsaw or mind-bending riddles. Subscription boxes run the gamut and often combine more than one type of puzzle.
More than just fun, puzzles have shown some pretty awesome cognitive benefits too.
Don't want to clutter your loved one's place up with puzzles? Rental options exist too.
We love:
You can also check other games that are suitable for seniors.
Conclusion
It's never too late to start a new hobby, judge a different type of book by its cover, or turn over a new leaf. Thankfully, there's a gift box to match. Whether you're looking for subscription boxes for retirees or subscription boxes for older parents, there's bound to be the perfect option out there.
Enjoy the search and happy gifting!