Seeing your parents getting older and no longer able to function independently can be emotionally challenging. You may even feel suffocated and torn-up between carrying out your busy life and taking care of your aging parents.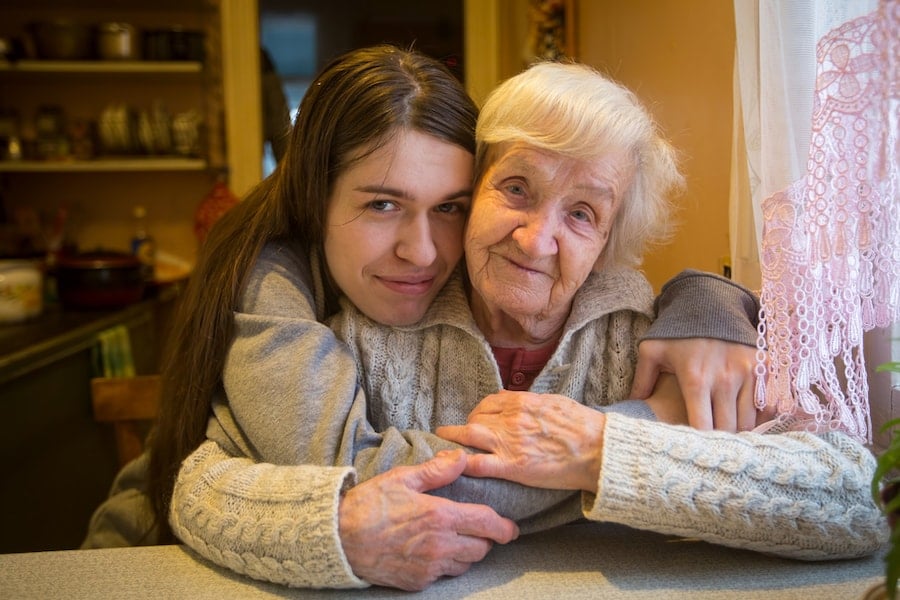 However, looking after your family doesn't always have to be hard and emotionally draining. Are you asking yourself what to do to ensure they are safe and comfortable? Where to start, what to consider, and how you can offer the needed support when caring for aging parents is crucial.

All you need is to follow simple and effective steps to cater to your parent's needs and keep your life functioning at the same time. With our ultimate guide on caring for aging parents, you can learn some practical solutions and useful tips to help you with this journey.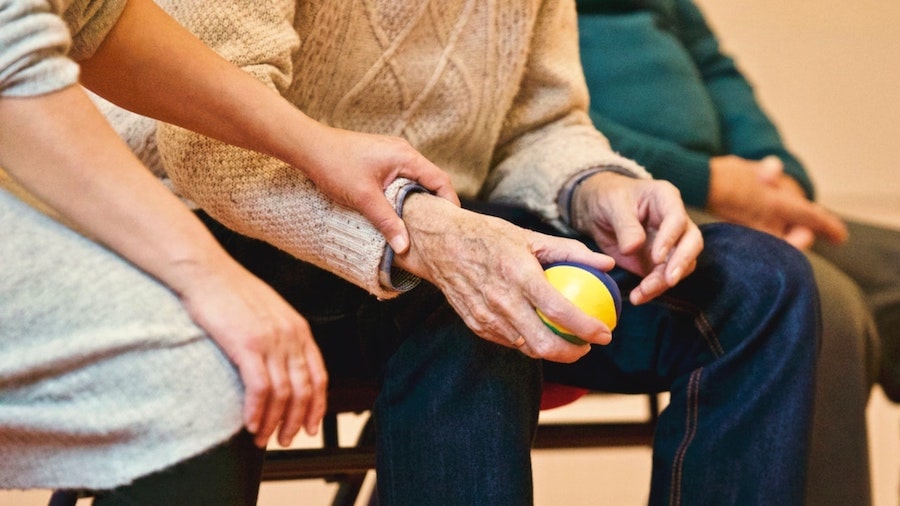 Things to Consider When Taking Care of Aging Parents
1. Your Parent's Needs
Activities of Daily Living (Known as ADLs)
The Activities of Daily Living (ADLs) are simply the basic everyday activities accomplished by people regularly to achieve their self-care. This can be done whether the individual is living alone or within a community.

These activities usually include:

Hygiene: Like taking a shower or a bath, brushing your hair, taking care of your nails, and more.
Dressing: The capability to select proper and fitting apparel, to dress, and undress oneself.
Eating: Ensuring that you are eating three meals per day.
Managing continence: The ability to use a restroom properly.
Mobility: The ability to move around from one place to another independently.
When caring for aging parents, you have to acknowledge the five different basic ADLs that one's parent will need to handle on a daily basis.

Instrumental Activities for Daily Living (Known as IADLs)
When it comes to Instrumental Activities for Daily living, some intricate reasoning and reflection skills, incorporating organizational and management abilities are required.

These activities involve:

Finance management skills: Like handling financial inquiries and bill payments.
Handling transportation: Such as planning your means of moving from one destination to another, whether by driving or using public transportation.
Shopping and meal arrangement: This includes everything you need to get yourself a meal. It also comprises shopping for other necessary things needed to carry your daily life.
Housing, sanitation, and maintenance: This includes general and basic house chores, ensuring that your living space is clean, neat, and livable.
Communication: Usually includes answering the phone, replying to emails, and more.
Handling medications: This means that you should take medications just like the doctors have prescribed to you.
2. Your Ability
Every new responsibility that comes our way can stress and bewilder us. We don't know where we should start, what to examine first, or what steps to take. In this case, the most effective thing to begin with is to consider your situation and your parents from all angles. Every parent ages differently and has diverse physical and emotional needs, and every adult has a distinctly different lifestyle.

Examining your parents' physical capabilities should be the starting point. Is your father capable of performing his ADL? Or does he have health problems preventing him from relying on himself?

Is your mom able to do her IADLs Or does she have a mental or physical impairment enabling her function independently?

Creating an ADL/IADL checklist will help you decide what type of care for aging parents you should provide.

After you examine your elder's physical and mental state, it's highly important to assess yours. You should go through your responsibilities, timetables, and financial situation. This will help you decide how much time and money you can invest in taking care of your parents and what solutions you should resort to.

3. Financial Problems
When discussing the needs of seniors, caring for aging parents financially may not come directly to your mind. Many people can be preoccupied with the mental and physical well-being of their parents. Yet, taking care of finance is part and parcel of the caregiving process.

You should consider their current financial situation, see if they're eligible for any senior governmental fund, and protect them from scams. Taking a proactive role in managing their money can ensure their well-being and provide them with better housing and caring options.

10 Ways to Take Care of Aging Parents
1. Remove Hazards at Home
The number of hazards present at home can add up if you don't declutter. They can lead your aging parents to slip, trip, or fall on the ground.

The simplest way to prevent this from happening is by removing anything in their way that can cause problems. Make sure to check and examine each and every room in your house attentively and look for items that could be dangerous.

These include loose carpets, loose cords, slippery rugs, and unstable furniture. Make sure lighting is bright so they can see properly, and it may be a good idea to install handrails on stairs and in the bathroom.

2. Travel With Aging Parents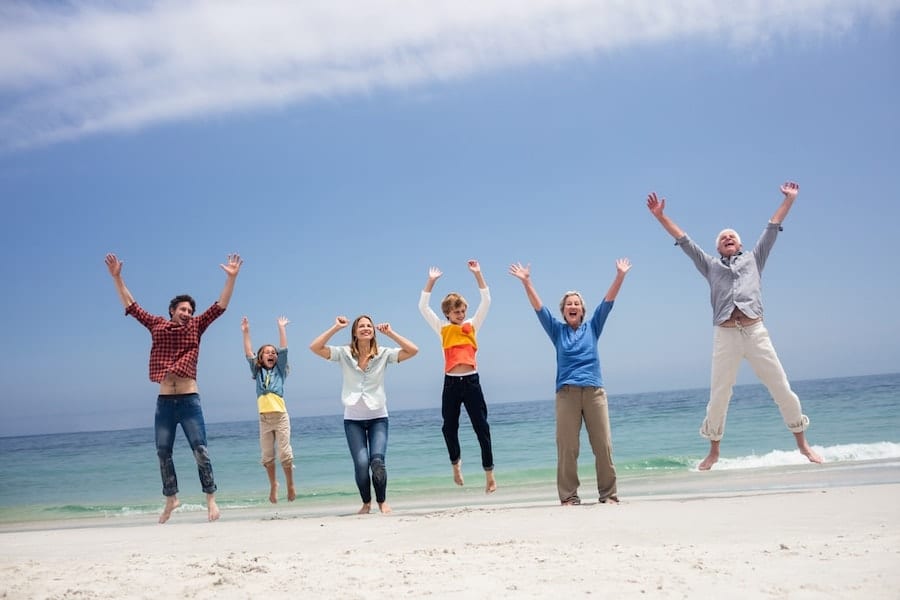 Many young men and women think that traveling with aging parents is not appealing. However, it can be one of the best experiences that you ever have. It will allow you to reconnect with your parents and better understand them.

Planning your trip with them will allow you to know more about your aging parent's situation and health condition, their daily activities, the medication they take, and more. In this way, you will get closer to them, know more about their needs and how you can be a great help for them.

After all, life is short, and your parents won't be there forever, make sure to spend some quality and fun time with them while you can.

3. Teach Them How to Use Modern Technology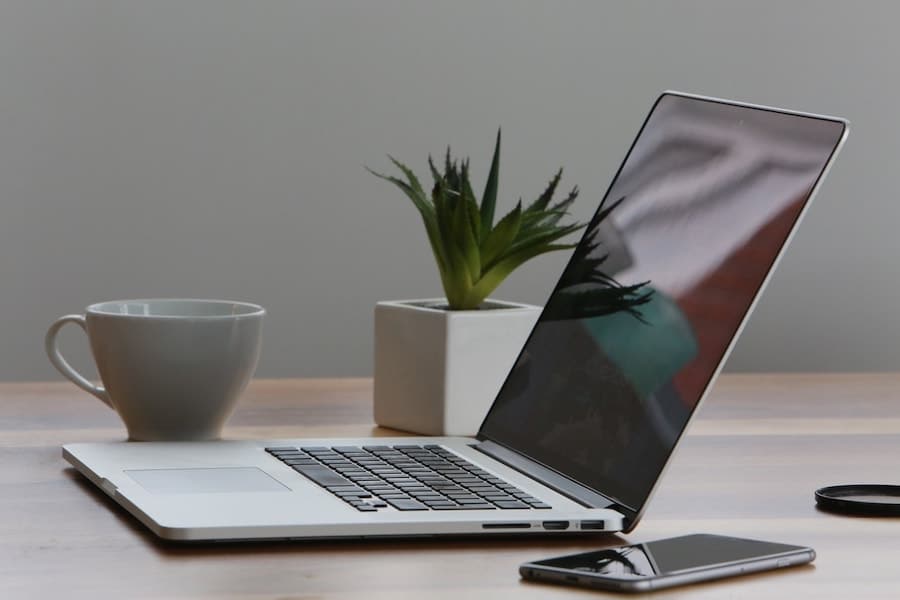 Technology now rules our daily lives. We use it for almost everything, from shopping to connecting to work. Yet, technology doesn't have to be limited to only the young generation. Older people can also greatly benefit from it.

Teaching your aging parents how to use social media platforms can help them reduce their loneliness and isolation. Being active on Facebook, for example, elders can connect with older friends, find friendly senior communities, and engage in social or charitable activities.

Knowing how to use laptops or tablets can help seniors discover a whole new world. They can learn different skills thanks to online learning. They can find an outlet to express themselves by blogging. Or they can simply watch movies and play video games.

4. Hire a Caregiver
As caring for aging parents isn't an easy job; hiring a caregiver can take some of the pressure and tiredness off your shoulder and give you space to breathe. Endless responsibilities, high risks, and challenges, and changing behaviors can be daunting if not taken care of attentively. With your job and your own life, you may not be able to comply and manage all these activities at once.

A caregiver, in this regard, can offer a great source of help, care, and support for both you and your elderly parents. Whether running errands, taking care of activities for daily living, being more engaging, and communicating with your parents, trustworthy and reliable caregivers can be quite significant.

5. Install a Medical Alert System
Installing a medical alert system at home can be a highly effective and lifesaver for aging parents. The reason being that seniors are prone to falling, slipping, or tripping at any given time, especially if they're surrounded by a hazardous environment.

To make sure that they are safe when you're not around, a medical alert system can be a game-changer in this aspect. It will send signals for help once a fall is detected.
6. Use a Prepared Meal Delivery System
Taking care of your aging parents' daily meals may not be as easy as you thought, especially if they require a certain diet or necessary nutrition. That's why using a prepared meal delivery system can be a great option when it comes to food preparation and management. Also, they offer independence to your aging parents.

7. Communicate With Them Frequently
We're all busy. Life can beat us up with work, responsibilities, and endless chores. However, keeping consistent contact with your aging parents is crucial for their emotional state. No matter how occupied you are, you should try and find time for your loved ones.

You don't have to feel like it's a duty. Instead, you can incorporate it into your daily or weekly habits. Make face time with your mom or dad part of your morning routine, for example. Each morning, you can chat with your mom while eating breakfast or on your way to work.
Contacting your parents consistently can reduce their isolation and anxiety. When children are busy with their lives, parents can easily feel left out and useless. Reminding them that they're still important in your life can improve their psychological well-being.

8. Encourage Your Aging Parents to Visit the Community and Old Friends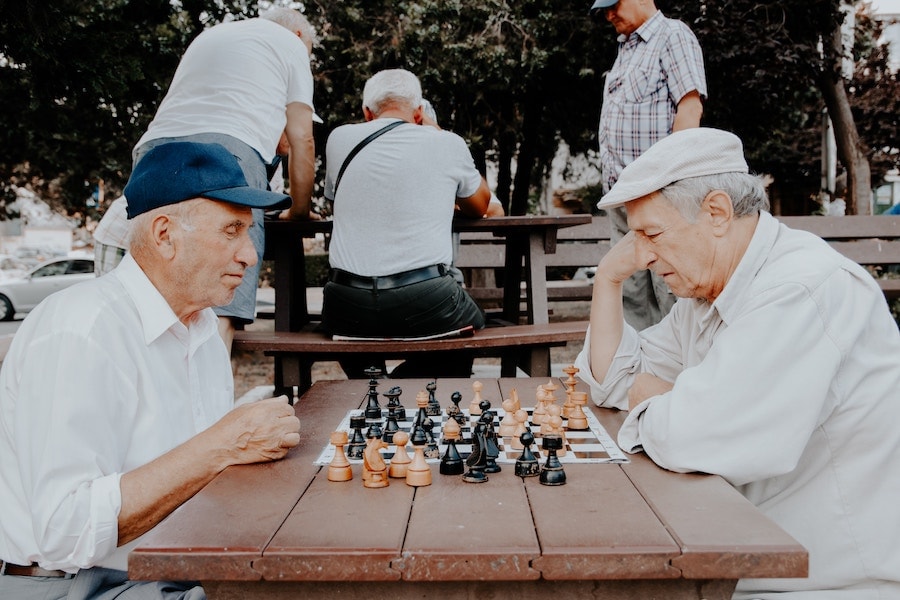 When old people retire and settle in, boredom and loneliness may start to invade their lives. It can be harder when seniors have some physical issues preventing them from having an active life. This is why a large number of the aging population rely on the lottery and other gambling games for fun.

Unfortunately, in many cases, they end up being scammed. As a result, it's instrumental in engaging your aging parents in social activities suitable for their needs. The good news is that senior social activities are diverse and available.

All you need is to figure out what your parent wants, and tend to it. You can also encourage your aging parents to visit their old friends and share these activities altogether.

9. Have Family Meetings
Having family meetings may seem impractical as a solution. At the end of the day, your goal is to provide the best care for your aging parents and not chit chat with your siblings. Yet, when it comes to looking after our elders, conflicts may arise between family members.

Money and time issues can be at the top of the list. Who has the most free time to be the main caregiver? Who's the most well-off to take care of the expenses? To avoid these types of useless disputes, having a family meeting to discuss everything is essential. You also want to make sure that you're communicating well with your parents.

10. Pick a Housing Option
Picking the right living arrangement for your elderly parents is instrumental to their well-being. You should consider their mental and physical needs and their living preferences since many elders choose to stay at their house. To make the decision easier for you, we have provided the most popular living arrangements for seniors depending on their needs:

Staying at Their Home
This living option can be suitable for you, according to the following situation:

Your parents are physically fit and can take care of their ADLs and IADLs.
You live close to your parents' home, and you're able to visit them daily.
You can hire a caregiver for them.
You or your siblings are able to move in with your parents to provide full-time care.
Many seniors refuse to leave their homes despite their physical or mental state, since it can be their only connection to their memories and old life. If you are opting for another living arrangement, it's important to be gentle and considerate when convincing them.

Moving to an Independent Living
Choosing independent living communities can be the right option for your aging parent who is over 55 years old, self-reliant, energetic, and social. These facilities provide a wide range of activities and opportunities for seniors to meet fellow elders and socialize.

Independent communities offer different housing options, such as apartments and mobile houses. It also provides a gym, housekeeping, security, and other necessities for the aging population. If you're busy and unable to provide full care for your elderly independent parents, this option can be good for both of you.

Nursing Home
If your parents have mental or physical issues, a nursing home can be the best option for them. With medical supervision, nurses, and a whole team catering to senior's needs, you can rest assured that your aging loved ones will be safe. However, you should consider both your parent's wishes and your financial situation to pay for the nursing facility.

Moving in With You
This option can work for you if you have the time and ability to fully take care of your aging parents. Moving your elders to your home may be a cheap but challenging option. You have to consider your house space, other family members living with you, and your other responsibilities.

You may think it's your duty to be the sole caregiver for your parents, but end up burnt out. Remember that whether they're independent or need assistance, you'll have to adjust your life to meet your parents' needs in this case.

Conclusion
To sum up, caring for aging parents can be challenging, especially with our busy lives. Yet, this doesn't mean giving up on our goals or neglecting our parents. Achieving the balance between living your life and looking after your seniors can be the key to a better life. Following the tips provided in this guide can assist you in how to care for aging parents.

Feel free to ask any questions and leave your feedback in the comment sections.