Losing your sense of hearing is something that can occur at any point in life. However, it is usually more predominant as you age. In most cases, one is required to rely on wearing assisted devices such as personal hearing amplifiers to regain proper hearing and communication.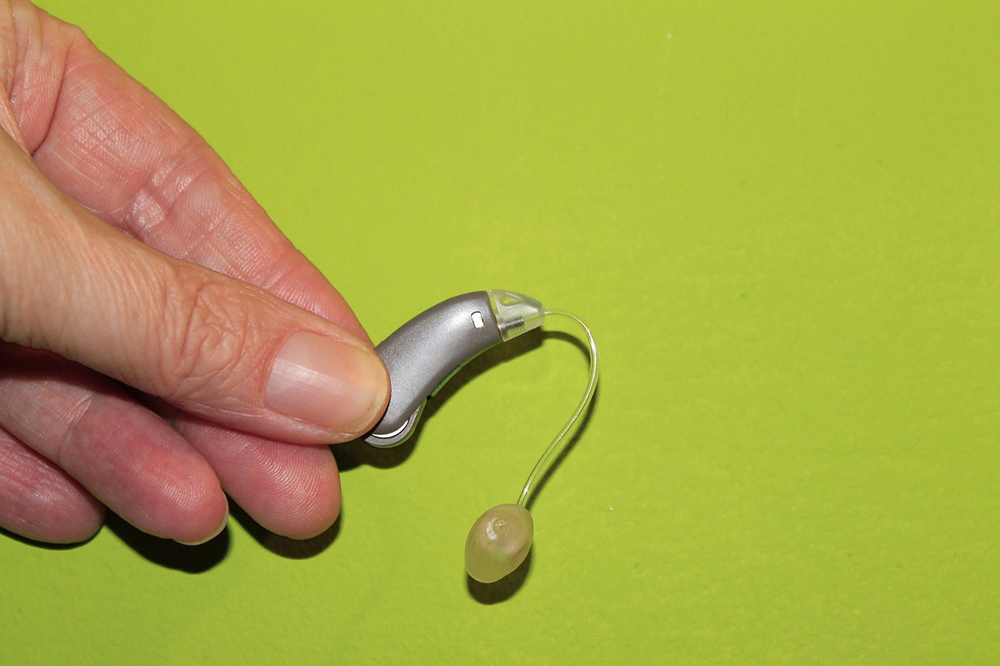 If you are looking for the best hearing amplifiers for elderly available in the market, this post will definitely help you out. We have done thorough research and come up with the top rated hearing amplifiers for seniors ( it is also called hearing aids) that you should consider.
Our Picks for Best Hearing Aids for Elderly and Seniors
If you are in a hurry, you can click the table and buy the best hearing amplifiers directly. Otherwise, you can go through our in-depth reviews and buyer's guide.
Popular Option
Banglijian Hearing Aid Rechargeable Ziv-201 Digital...
Budget Friendly
Digital Hearing Amplifier by Britzgo BHA-220. 500hr...
Popular Option
Banglijian Hearing Aid Rechargeable Ziv-201 Digital...
Budget Friendly
Digital Hearing Amplifier by Britzgo BHA-220. 500hr...
#Affiliate links.Last update on 2023-03-23 at 22:43
What Are OTC Hearing Amplifiers?
The OTC hearing amplifiers or aids are small devices of the hearing technology that you insert in the ear or over the ear to help overcome hearing challenges.
In fact, the significant difference between the two is that OTC hearing aids for elderly are considered non-prescriptive as they can be acquired without the prescription of a doctor or audiologist.
Consequently, these hearing amplifiers for elderly are bought over the counter and can be used immediately.
Even though OTC hearing aids are quite similar to the models that doctors or audiologists prescribe for you, we still advise you to talk to a doctor.
What Hearing Aids Can Do for Elderly and Seniors?
As mentioned above, the aging process is the major cause of hearing loss for the senior citizens. In most cases, this condition is not treatable or curable, and thus the best option is to use a hearing aid.
These devices are specially designed to make sounds louder, which allows the elderly to listen and communicate much easier.
It is also essential to know that there many types of hearing aids, which means that it is possible to get a model that is right for you.
However, purchasing hearing amplifiers for seniors requires excellent considerations just like for a person of any other age.
The best hearing aids for elderly depend on hearing acuity, lifestyle, communication needs, cognition, ability, vision, and preferences. Most patients prefer models that are powered by rechargeable batteries for environmental reasons and ease of use.
Moreover, many patients also like to consider their level of control over the devices when purchasing them.
Some of the hearing amplifiers for elderly come in three different options, which include devices with the only manual option, others with entirely automatic option and some automatic models with manual override option.
Moreover, most of the best hearing aids for seniors include handy accessories such as a remote control, which makes them ideal for the elderly.
What to Consider When Buying Hearing Aids for Elderly
Choosing the best hearing amplifiers for elderly can be a considerable challenge due to the high number of models available in the market today.
Besides, there are several considerations that you should make to ensure that you get the right hearing aids. Some of the factors to consider when buying the best hearing aids for elderly include:
When it comes to buying any gadget for elderly, the ease of use is an essential factor to consider because the aim is to allow seniors to lead an independent life.
It is also advisable to consider the ergonomics and design of the device seriously. Finding a hearing aid for seniors with a great design and ergonomics allows you to enjoy a fantastic user experience and convenience.
It is also easy to operate devices with excellent models, as it is much easier to adjust the volume and programs of such hearing aids.
The other important thing to consider is whether the device has the features that you seek in a hearing aid. Is the device programmable? Does it come with an automatic or manual option?
Looking for the answers to these questions can play a significant role in ensuring that you get what you need.
It is also wise to opt for models with background noise canceling feature. This will allow you to hear voices and sounds around you correctly.
Additionally, choosing a device with adjustable volume control enables you to take charge of your listening even more than those who rely on the right ears.
As mentioned above, many patients prefer to have hearing amplifiers with rechargeable batteries. If you are looking for a hearing aid with rechargeable batteries, it is advisable to ensure that device has reliable battery life.
The best OTC hearing amplifier should be able to last for at least 48 hours without the need for recharging.
The situation of your hearing loss also influences the type of the Over the Counter hearing aid that you choose.
Devices with particular features are ideal for seniors in a given situation. Therefore, it is advisable to consider your position when buying the right hearing aid gadget.
Finally, it is critical to ensure that the product unit that you choose comes with a good warranty. Usually, products with more remarkable guarantee are of better quality and efficiency as compared to other products.
It is recommended to pick a model with a warranty of at least one year.
It is always important  to consider when looking for a hearing aid is whether the device falls within your budget.
However, the critical thing is to ensure that you get the best product that fits your budget, without compromising on the significant features.
Best Hearing Amplifiers/Hearing Aids for Elderly
Here is our list of the best hearing amplifiers for seniors that we have come up with after considering all the key factors. These include:
1.Editor's Pick- Empower Hearing Amplifier
#Affiliate links.Last update on 2023-03-23 at 22:43
Empower Hearing Amplifier is our top pick hearing aid for seniors as it comes with great features and design. This device features an excellent design that makes it completely undetectable.
If you are a senior looking for a quality device that meets the above requirement, then Empower Hearing Amplifier is a great option. It enables you to catch sounds that would have eluded you as an elderly person and rejoin the conversation easily.
The hearing aid device comes with a powerful digital 12-band processor that amplifies the human voice frequency. This makes it possible for you to pick up all forms of sounds regardless of their variation.
Besides, the hearing aid comes with 4 distinct inbuilt programs that allows the device to personalize your amplifier with each designed for a particular situation.
Pros
Specially designed by audiologists and doctors
Barely noticeable
Comes with 4 inbuilt programs for each specific situation
Easy to use
Available in multiple colors
Cons
Ideal for people with mild to medium challenges only
Relatively delicate
2. Alternative Pick- Britzgo Digital Hearing Amplifier
#Affiliate links.Last update on 2023-03-23 at 22:43
If you are looking for a quality and fashionable hearing aid, then Britzgo Digital is the ideal choice for you. The device comes with a smart and good-looking design that appeals to most seniors.
Besides, the OTC hearing amplifier is also relatively affordable and includes additional features that enable it to suit all your hearing needs.
Its practical nature and affordability make it one of the devices that you should consider even when you are on a tight budget.
Britzgo Hearing Amplifier is very small and thus practically invisible to the people that you interact with or even your friends. Moreover, the hearing aid is entirely adjustable and stylish, which allows you to use it in either ear when necessary.
Its unique design allows for slight adjustment and twisting, ensuring that the right ear plug can also be used for the left ear too.
Pros
Features a frequency control and digital chip to adapt to different sound environments
Has a stylish design
Largely unnoticeable when in use
Easily adjustable
Offers an awe-inspiring battery life
Easy to operate
Cons
May not be an excellent fit for people with very small or large ear openings
Not ideal for seniors with a very tedious or active lifestyle
3. Otofonix Personal Sound Digital Hearing Amplifier
No products found.
This is another top quality gadget that suits all hearing needs, which makes it stand out from other hearing aids for seniors. Some seniors have issues hearing voices in their appropriate or right pitch, mainly if the voice is altered.
This causes pain and frustration as it makes it hard for you to interact with those around you well. If you are among the few seniors experiencing this inconvenience, then Otofonix Personal Sound Digital Hearing aid is an excellent option for you.
The OTC hearing amplifier features 4 preset memory programs and provides 10 volume levels that are easily adjusted with one finger. This allows you to change your hearing aid volume up or down for you to pick up sounds with high precision.
It is also ready to use right out of the box as it comes assembled unlike some of the hearing aids for seniors in the market.
Pros
Ready to wear as it comes assembled
Offers a digital noise cancellation
Great customer support
Features powerful 12 bands digital processor
Relatively affordable
Cons
Not ideal for customers who prefer larger units
May not work for extreme hearing loss cases
4. Walker's Digital Game Ear Elite HD Pro Beige Hearing Amplifier
#Affiliate links.Last update on 2023-03-24 at 01:04
This hearing aid device is designed with Nano technology that offers more protection to seniors than other units in the market today.
The Walker's Digital HD Pro Beige features four digital channels that enable the gadget to process sound for clarity and fantastic quality.
Moreover, it comes with a reliable battery and a low battery indication feature that allows the user to avoid inconveniences.
With the great digital sound processor, the device enables you to distinguish between the noise of the speaker and the background noise with high precision.
Therefore, if you want to upgrade from standard units to a quality device, this fantastic product will be an excellent addition for you.
It also features a quality coating that ensures that the functionality and working of this invention remain intact.
Pros
Provides excellent functionality
Comes with a robust digital sound processor
Features a revolutionary coating
Comfortable to wear
Outstanding sound quality
Cons
Adjustment of the length and fitting is less substantial
More visible than some of the devices in the market
5. Banglijian Rechargeable Hearing Amplifier
#Affiliate links.Last update on 2023-03-23 at 22:43
The Banglijian Rechargeable hearing aid boasts of a better design than most of the devices available in the market today.
Apart from the great aesthetics that appeal to the eye, the product is also approved by the FDA and thus meets the standards that suit your hearing needs.
With the excellent design, the device comfortably fits into the corner of your ear and looks good.
Moreover, the digital gadget comes with a separate button for program selection and volume control. This allows the user to adjust the volume without attracting any attention as well as switch between programs easily.
Finally, rechargeable batteries power this hearing amplifier for elderly, which is one of the most pleasing features of this device. It is also easy to charge as it comes with a USB cable and a conveniently positioned charging port.
Pros
Mostly unnoticeable due to its small size
It comes with a rechargeable battery
Features an effective design
Easy to charge
User-friendly
Cons
Might require a lot of adjustments to perfectly fit onto the ear
Background noise may be too pronounced for some users
6. Sound World Solutions Bluetooth Wireless CS10 Personal Hearing Amplifier
#Affiliate links.Last update on 2023-03-23 at 22:43
The Sound Word Solutions hearing amplifier is one of the most recommended bands when it comes to hearing loss for seniors. It also receives many positive reviews on its official website.
Therefore, if you are looking for a reliable hearing aid for seniors, then you should look at this outstanding product. It is also possible to buy the device for both ears or buy each hearing aid for one ear.
The CS10 Personal Hearing Amplifier comes with preset amplification, which makes it easy to use. Besides, the device also allows downloading a free app for tablets and Android smartphones and customizing it.
It is also possible to access advanced programming features in your amplifier through a desktop app for Mac and Windows via Bluetooth link.
Pros
Offer two listening modes: phone and amplifier
Ideal for seniors with mild to moderate hearing challenges
Comes with a reliable and rechargeable battery
Excellent amplifying ability while minimizing ambient noise
Sticks into the ear comfortably
Cons
Not suitable for people with extreme hearing challenges
Some claims of quick feedback issues