The incredible independence that electric wheelchairs offer people is why they are so popular. The main hurdle when shopping for an electric wheelchair is the price.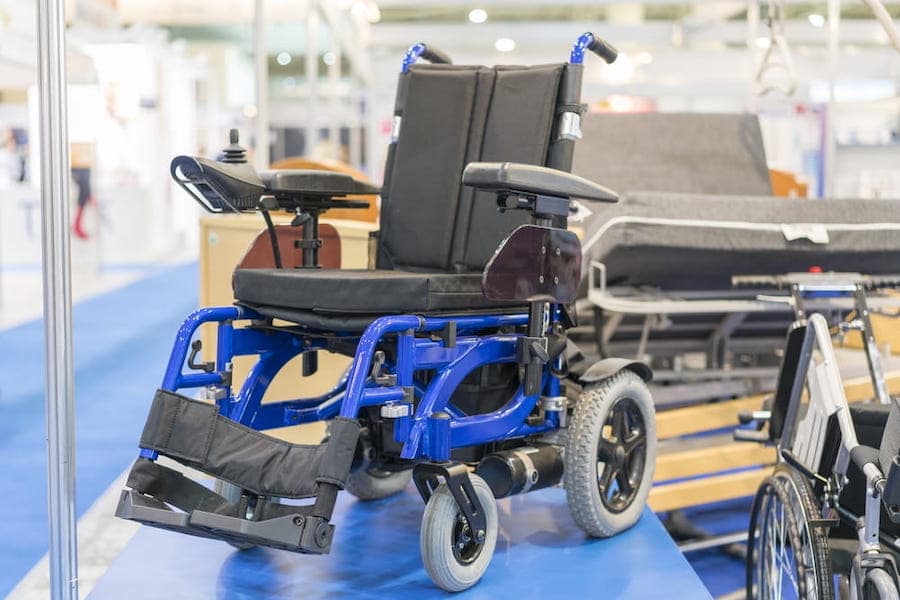 How much do electric chairs cost? Prices range from $1000 to $15000. The price varies depending on the brand, features, size and user needs. The average electric wheelchair has a price range of $2000 to $3000.
Suppose you are looking for a mid-range electric wheelchair then it's best to have a budget of $4000. The motorized wheelchair prices increase depending on modifications, and accessories like extra batteries. A standing electric wheelchair price will be much higher.
This guide on how much electric wheelchairs cost includes:
Reason: an explanation for the high cost of electric wheelchairs
Cutting costs: a guide on how you can find affordable electric wheelchairs.
Important features on motorized wheelchairs
Why Is Electric Wheelchair Costly?
The cost of the materials used in manufacturing an electric wheelchair will not be anywhere near as high as the price you pay for it.
Designing an efficient electric wheelchair today requires a lot of technology. Companies making electric wheelchairs spend a lot of money on research and development. This increases the cost of the end product.
Electric wheelchairs are battery-powered. Users use a joystick to steer and propel the machine. For stability, the motorized devices have two large powered wheels. Manufacturers include extra features to suit the different mobility needs of the users.
A motorized wheelchair fits into the same space as a standard wheelchair. The machine is ideal for both indoor and outdoor usage. Manufacturers design them for users with varying levels of agility and strength.
An electric wheelchair can navigate slopes and ramps with no discomfort to the user. When using a battery-powered wheelchair, you don't need a carer to push you around.
Despite the market growth, the demand for electric wheelchairs is still outstripping supply. This gives the suppliers and manufacturers control over the market.
When users look for an electric wheelchair, they don't just want it; they need it. Users buy these machines to enjoy more mobility and independence.
The FDA approval contributes to the high prices of electric wheelchairs in the USA. Under the "powered wheelchair" category, the manufacturer must have FDA approval. 
Obtaining this happens before launching and selling the mobility devices in the USA. The company carries out extensive testing to meet the set standards. The standards determine the durability, quality, and product-life of the wheelchairs.
Considering all these factors, electric wheelchairs cost way more than standard wheelchairs. It's costly to buy electric wheelchairs because they are expensive to make. But, the cost is worth it, when you compare to the independence in mobility which these dives offer its users.
How To Cut Motorized Wheelchair Prices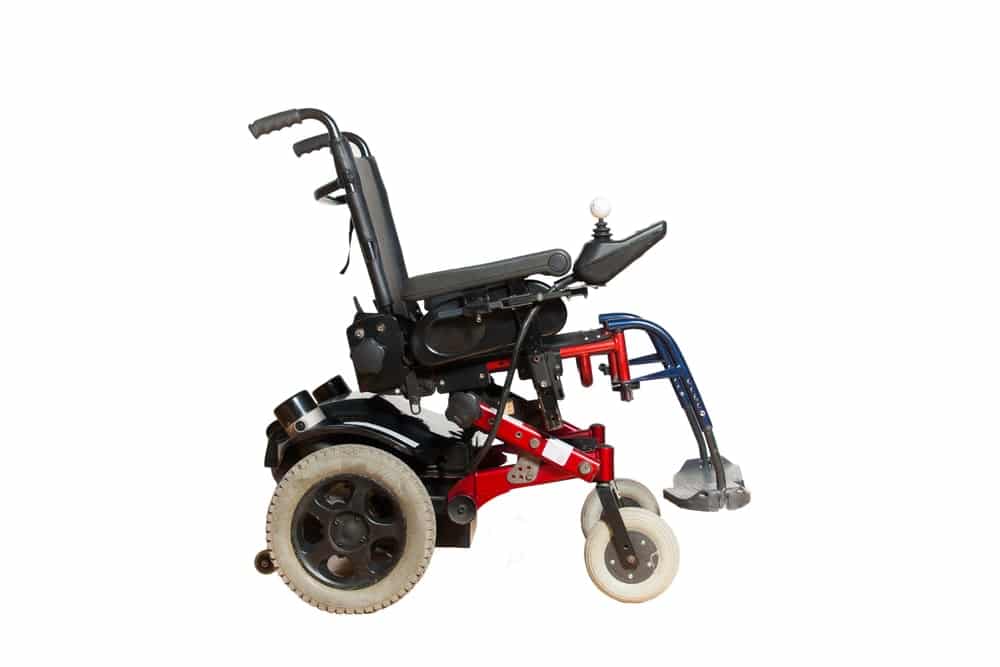 Consider a Budget Electric Wheelchair Model
Electric wheelchairs, like most products, have budget models that are more affordable. The budget models have all the standard features present in any electric wheelchair. With a budget starting from $1000 you can find an affordable motorized wheelchair.
If you want more advanced features, then you have to pay more. Budget electric wheelchairs are suitable for the average user. The machines aren't only expensive, but they need frequent servicing. Annual servicing of your wheelchair will enhance its durability and efficiency and extend its life.
Use an Insurance Company
Will your insurance company cover your electric wheelchair?
Insurance companies cover the cost of medically necessary motorized wheelchairs. Health insurance companies have plans which cater to these costs.
You need to consult with a qualified physician and your insurance company. The doctor and insurance company will determine your eligibility.  Under Part B Medicare, your electric wheelchair is medical equipment. You can buy a motorized wheelchair through Medicare.
You need a prescription from a physician stating you need the electric wheelchair. After that, you pick your preferred motorized wheelchair. A Medicare supplier will then approve and buy the wheelchair. You might have to cover a part of the total cost.
Due to the high price of the machines, you should obtain a reliable warranty from the manufacturer.
It's also essential to have your electric wheelchair insured. Insurance companies offer coverage on motorized wheelchairs.
If your wheelchair gets damaged, you will usually just pay the agreed excess payment to have it repaired, but the insurance fee will be a monthly expense.
Look for Financing Options
There are many financing options to use when buying an electric wheelchair. Financial companies offer finance options that distribute the cost over a fixed period of time. If you can't pay the large sum payment for your machine, a financing option can help you get your wheelchair.
Again proper consultation with your doctor and the potential lender is essential. Your electric wheelchair is a long-term investment and needs informed decision making.
Look for Charities, Discounts and Subsidies.
Charities, discounts and subsidies are an easy way of finding an affordable or even free motorized wheelchair. There are charity organizations that offer subsidized electric wheelchairs to individuals. 
But you have to meet the requirements to qualify for the charity machines. Qualifiers include low-income earners and older people. The best place to look for such organizations is your local disability organization.
You can also look for discounts from wheelchair manufacturers. Black Friday discounts and coupons can reduce the total buying price. You can check on various online shopping platforms for deals.
The other option is buying used electric wheelchairs. Purchasing a used motorized wheelchair is an affordable alternative to buying new. The depreciation rate of electric chairs is very high. A model from 2 to 3 years ago will be much cheaper than a new machine.
Buying From the Manufacturer
There are many electric wheelchairs retailers online. The downside of retailers is the significant markups they have. Your hospital can sometimes fail to recommend a trusted and affordable buyer.
The best option is getting in touch with a wheelchair manufacturer. You will enjoy lower prices, direct customer service and detailed product inquiry feedback. Many companies list their product catalog online. You can check the products, reviews, features, and compare prices.
Talking to the manufacturer, you get to inquire about your individual requirements. Manufacturers also give product recommendations.
Essential Features on Electric Wheelchairs
What is the most crucial feature to look for on an electric chair? Every user has their own unique needs and preferences. It's essential to have a list of the qualities you want your electric wheelchair to have or provide.
Cut the options which don't fit your personal preference but don't forget to consider any requirements you may need in the future.
Battery-powered electric wheelchairs are like regular wheelchairs. The main difference is they have a joystick control for mobility.
Available features to look for in motorized wheelchairs are:
Padded backrest and seats for added comfort.
Compact design for indoors and outdoors use.
Adjustable headrests and padded arms.
Ability to disassemble when traveling.
Sturdy, good-quality wheels
Battery life and charging time
First-time buyers need to familiarize themselves with basic features. Standard navigation controls like moving forward, reversing, turning and stopping. The battery is an integral part of electric wheelchairs.
Have a charged battery between uses. Charging a battery takes between 8 to 10 hours. Charge your battery overnight if you use your wheelchair during the day.
Conclusion
When window shopping you will find plenty of electric wheelchairs in the market. These competitive products offer powered mobility to the elderly and others with mobility issues.
Talk to the manufacturer or look at the customer reviews of the different electric wheelchairs, these are usually honest and point out both the best and worst features of the product.
They come in a vast array of massively differing prices, though, depending on their features. Know your budget or finance limit, then narrow down the options to fit for purpose and best value.
Select the most suitable product in your price range to meet your mobility requirements.