With more seniors opting to stay at home or with a loved one, kitchen safety is usually one of the biggest concerns. Health conditions such as dementia, low vision, and arthritis make simple tasks challenging. And things can get perilous when fires, hot liquids, and sharp knives are in the picture.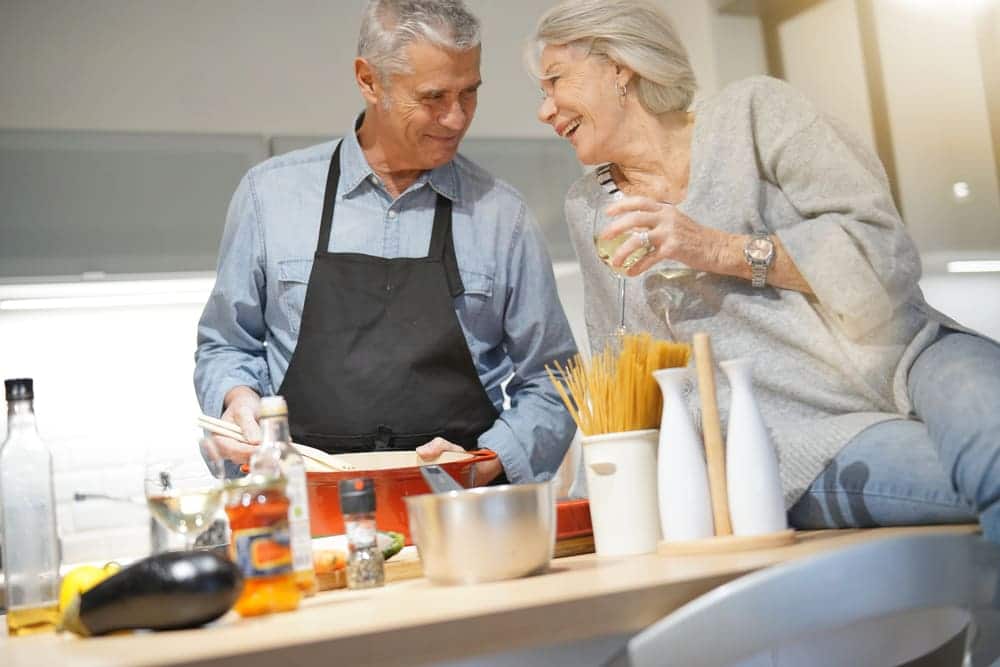 If you or a loved one are aging gracefully at home, it is important to have the best kitchen gadgets available for seniors. These items might not guarantee 100 percent safety, but they will boost confidence and improve self-esteem.
Best Kitchen Gadgets for Elderly – Make Cooking Safe Again
1. Reacher Grabber Tool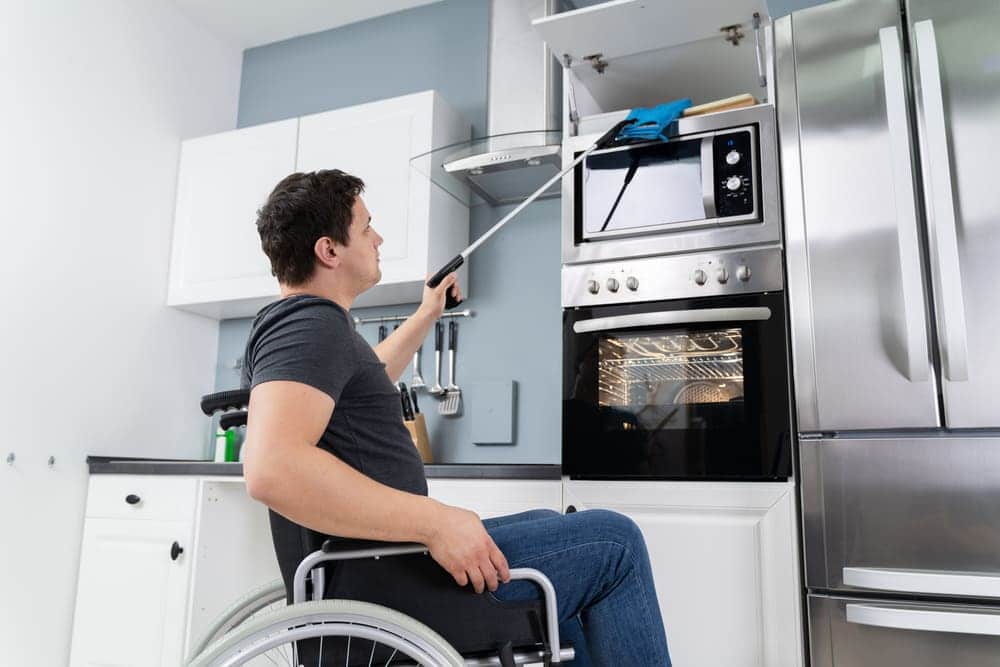 Grabber tool works to extend the user's reach. You can grab things from the far end of a cabinet or pick items off the floor pretty easily. It works for different shapes and sizes, including cans, envelopes, and coins.
The rubberized jaws allow you to hold wine glasses without leaving clip marks. And, the lightweight aluminum construction can handle a few pounds. This tool is very affordable but really helpful in daily life.
2. Ergonomic Can Opener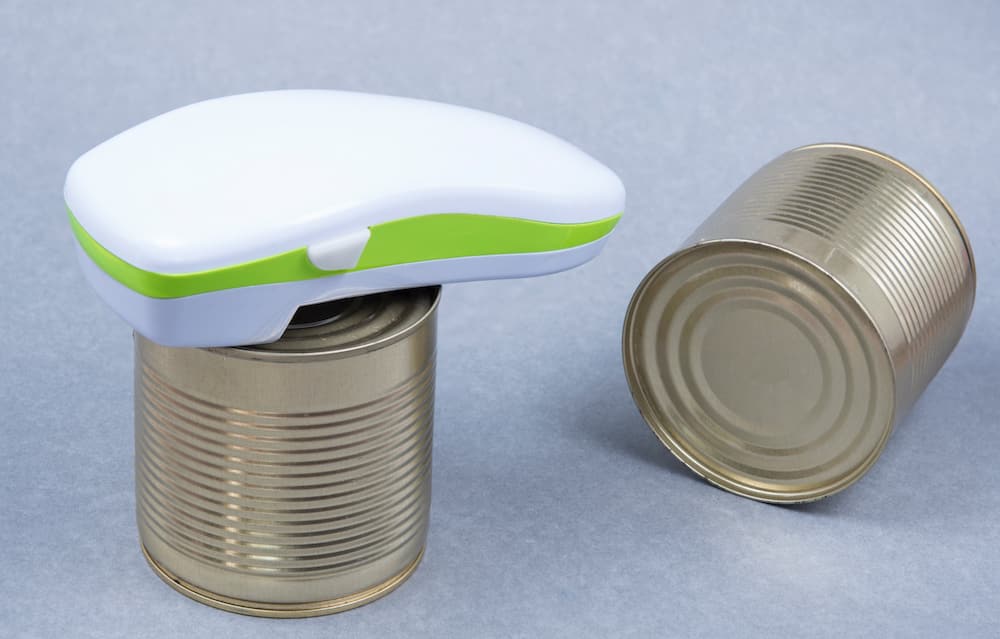 An electric can opener cuts neatly along the edges of a lid, leaving a smooth, touchable surface. That alone makes it a perfect tool for seniors and anybody looking to skip the messy pop-top opening method.
This opener speeds through any size can and only needs one hand to operate. Just hit the easy touch lever, and you should have an opened can in seconds.
There are also some good manual can openers in the market that are specially designed for elders with weak hands.
3. Kitchen Timer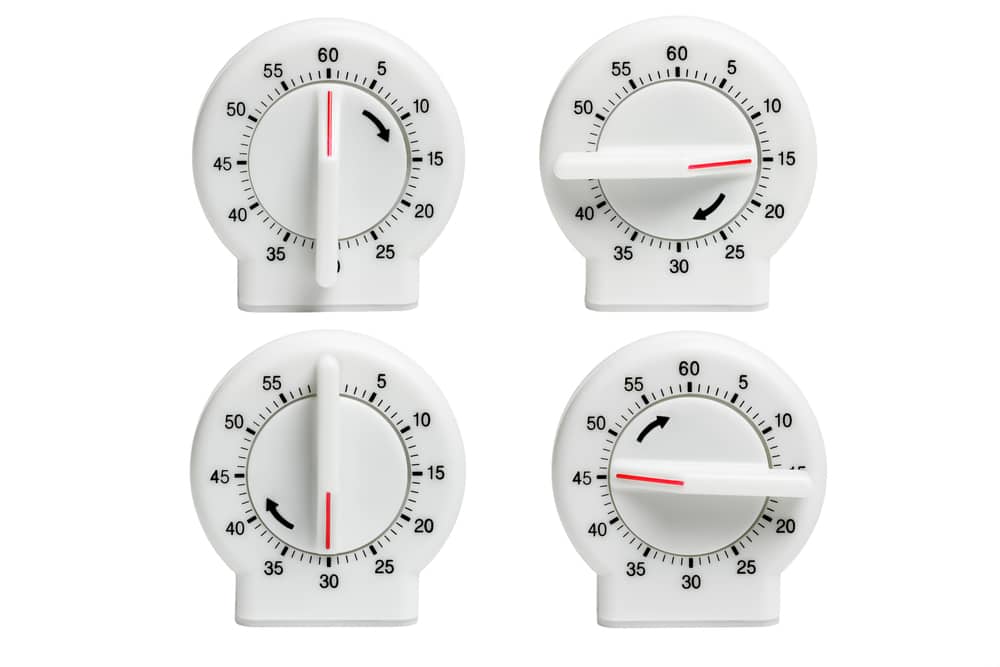 A kitchen timer is an excellent kitchen aid for people in the early stages of dementia.
Its simple-to-use interface ensures you'll never overcook your dinner again. The display shows large numbers, making it a great addition to any senior's kitchen.
4. Easy To Use Microwave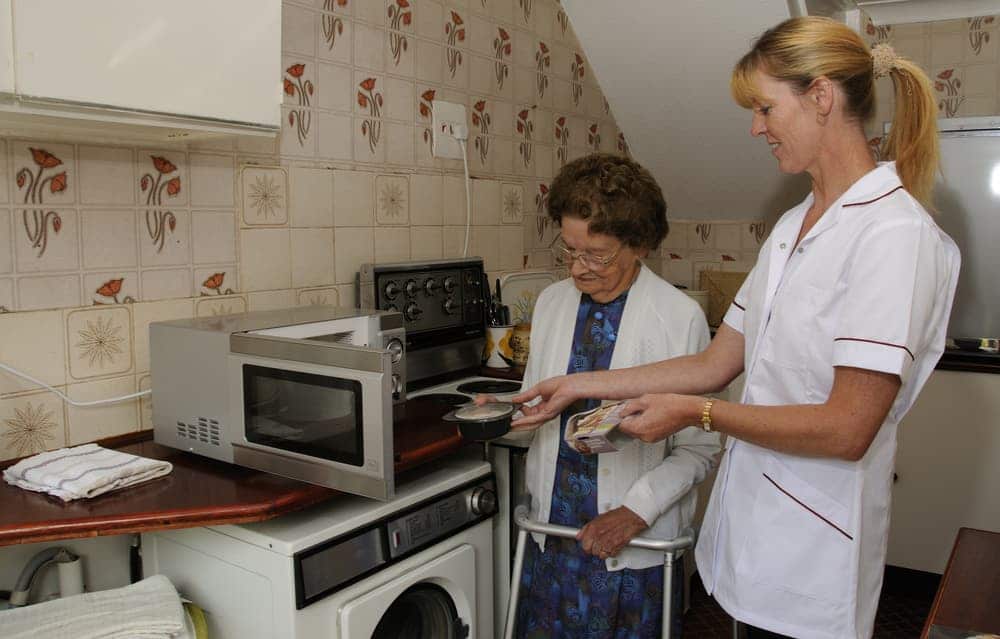 A microwave is a useful kitchen gadget whenever you want to cook some simple meals. Ensure to choose one with big numbers and buttons for seniors with visual impairment or dexterity issues.
For older adults with cognitive issues, trying to get one with only two or three dials without any complex operating process.
If you or your loved ones are suffered from arthritis, getting a microwave with a pull handle instead of a push button.
5. Simple Coffee Maker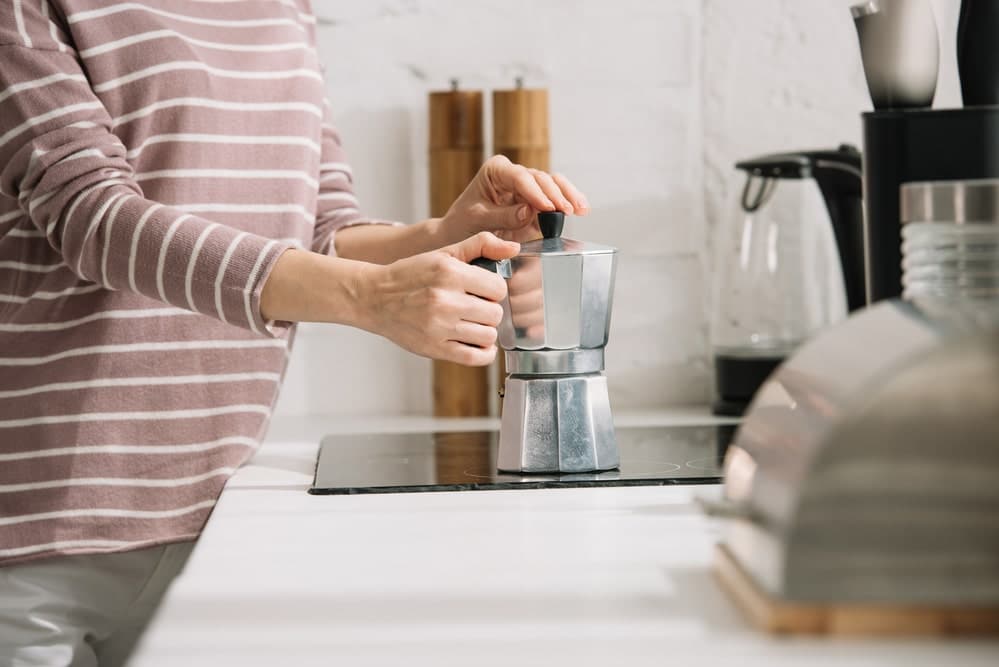 Many people like to start their day by a cup of coffee and the same goes for the elderly.
Some modern coffee makers come with plenty of customization options to ensure you get something similar in the coffee shop. However, these may not be a good choice for older adults.
Too complex operations could be a hassle for seniors and you should try to get a coffee maker with one or two buttons or a manual one. The machine with auto shut-off function is a must-have for seniors with cognitive or memory issues.
6. Easy To Use Toaster Oven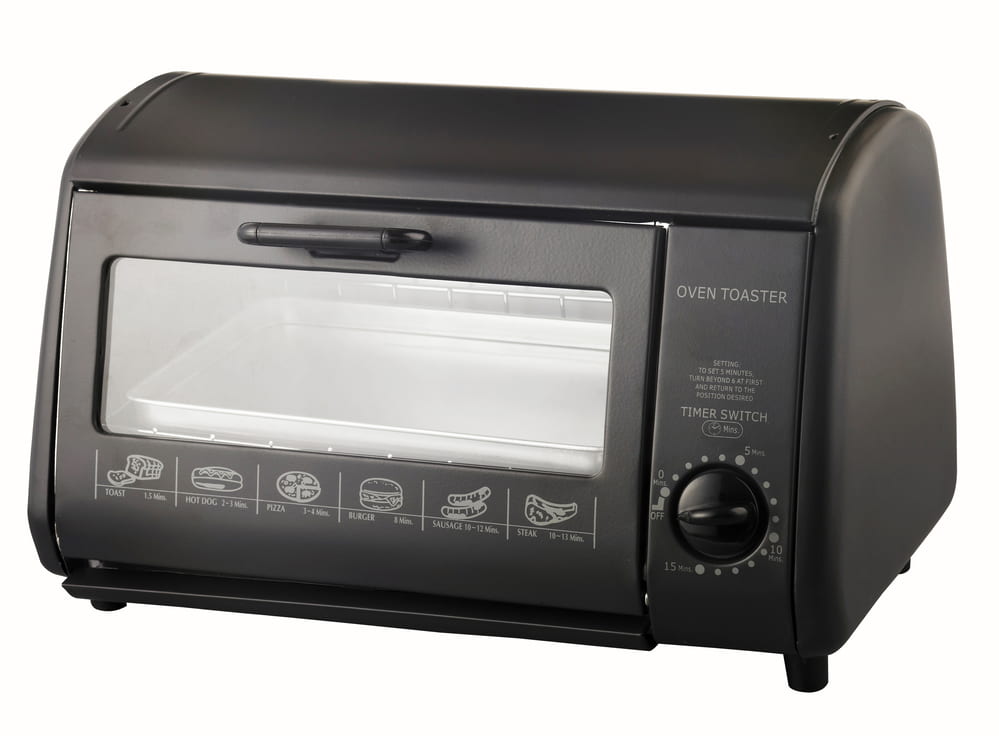 A toaster or toaster oven is another common kitchen gadget for seniors. A good oven toaster could cook not only toast but sausage, steak and pizza. The same as picking a microwave, a senior-friendly toaster oven should be easy to use with large numbers and big dials.
Safety is another priority you should take into account as seniors are easy to get hurt while the food is too hot.

7. Kitchen Chair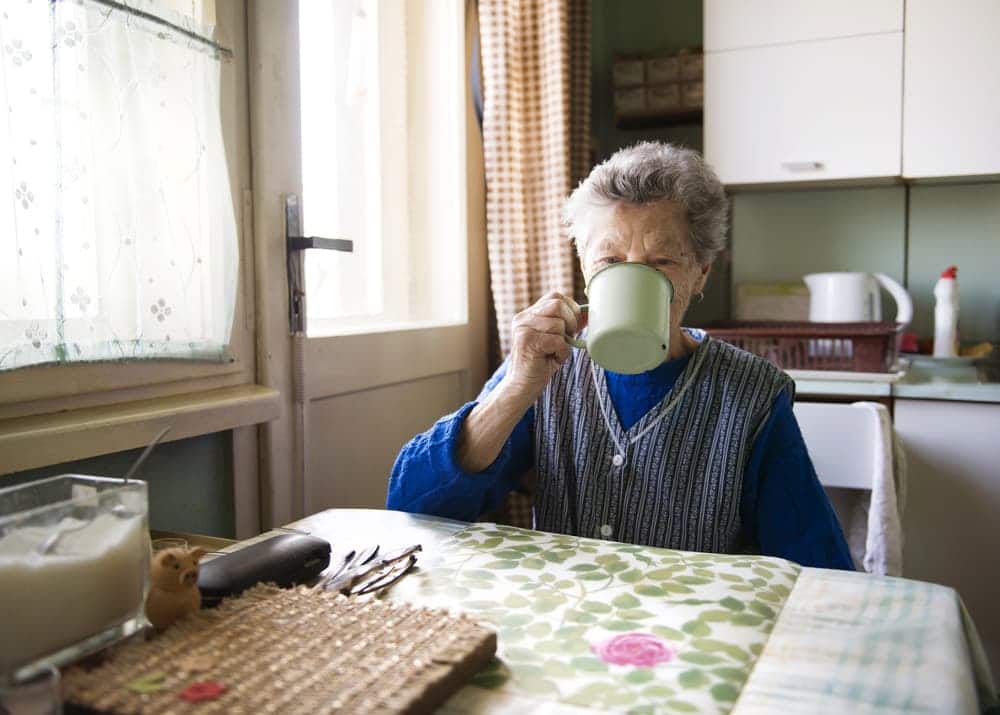 When it comes to home modification for senior citizens, most people would not forget to consider bathroom safety. However, dining area is also important.
Kitchen chair is something you will use daily and spend a few hours on. When choosing one for seniors, make sure it is comfortable and stable. For the elderly with mobility issues, a chair with arm would offer more support.
You could opt to attach some non-slip rubber or silicone "feet" on the legs if you don't want to purchase a new one.
8. Adult Bib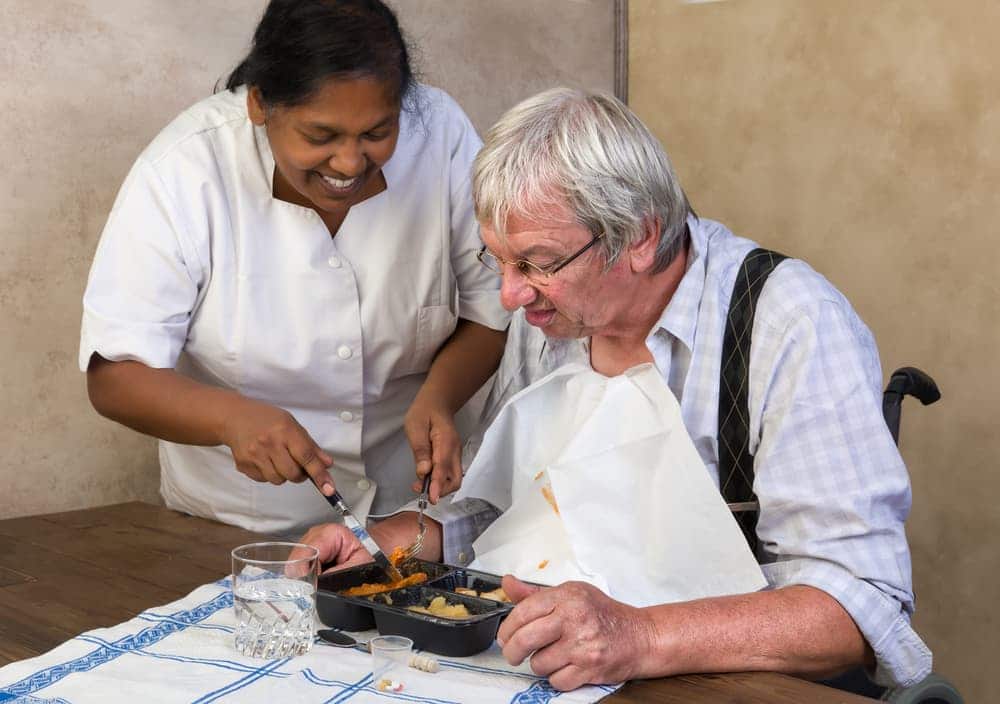 The adult bib is a cheap and useful kitchen aid for seniors with cognitive issues and some disabilities. It helps the elderly to regain confidence while eating.
If you found your parents or loved ones become easy to spill food and drinks, it is the time to get this gadget.
We prefer an eating bib that is waterproof and machine washable. Also important is whether the material is comfortable for people to wear frequently.
9. Adaptive Utensils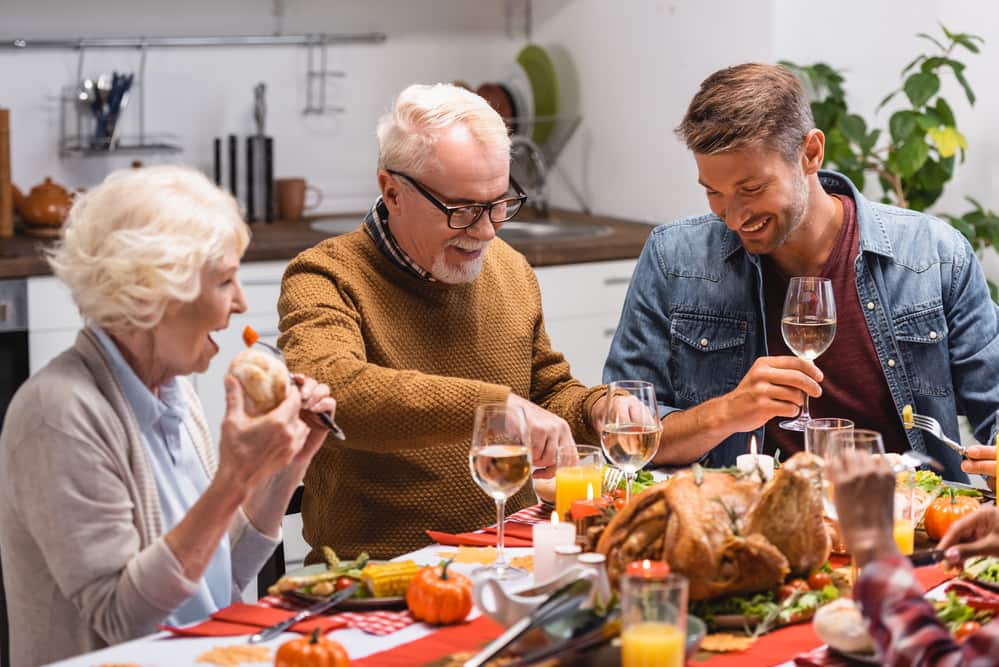 The adaptive utensils is another common kitchenware for seniors. There are a few types of these utensils.
Weighted utensils provide stability for people with shaky hands. Some come with wider grip for seniors with weak hands and some has an angled part to relief pains for those with arthritis.
They usually come with a reasonable price and would last for years.
10. Cut Resistance Glove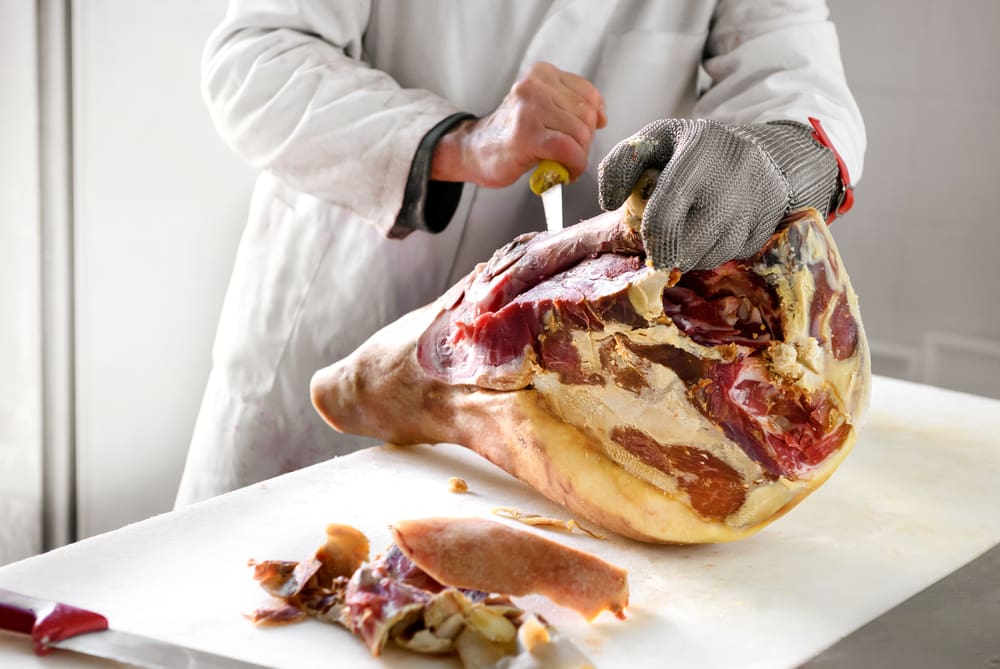 At level 5, these cut resistance gloves allow you to grate, chop and slice without worrying about injuries. That makes them perfect for people with arthritis and those learning how to use sharp tools.
The elastic nature of the glove's material allows it to fit on most hands, and the grip is excellent too. Throw them in the washing machine along with cool water and mild detergent for cleaning, then hang to dry.
If you are happy with a pair, get another for gardening, wood carving, or anything that requires sharp tools.
11. Jar Opener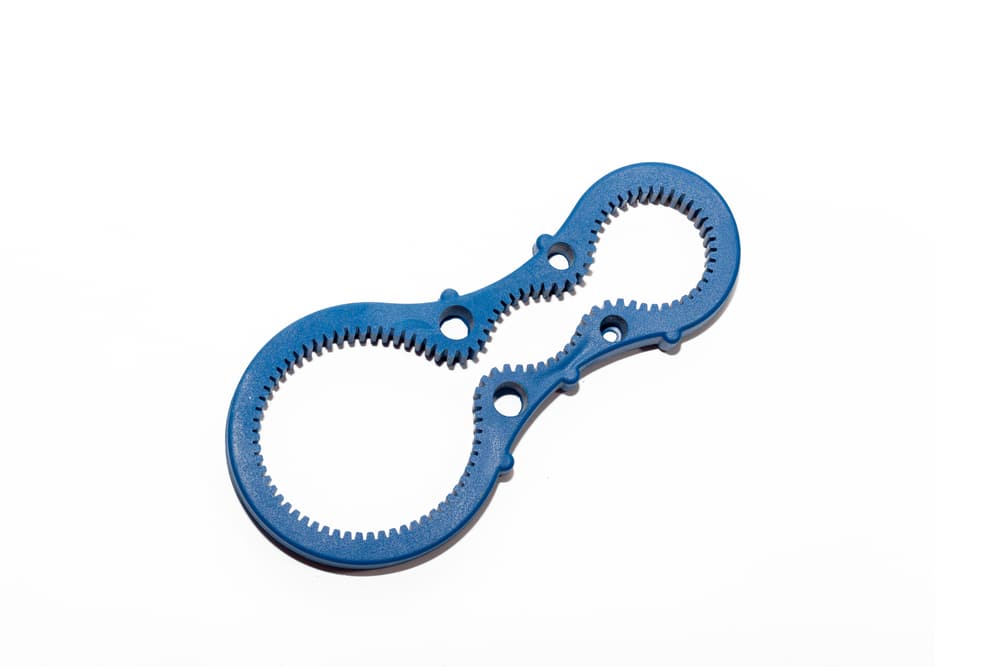 The jar opener offers the perfect solution to removing tight lids. It goes under the counter and is incredibly easy to use, even for people with limited mobility. Use one or both hands to hold the jar while turning it to open.
Some good ones come with sticky tape to help you align it at the right spot. It also has some predrilled holes that allow you to secure the setup with screws. After the initial setup, this tool will open any size jar with little to no issues.
12. Anti-Fatigue Kitchen Floor Mat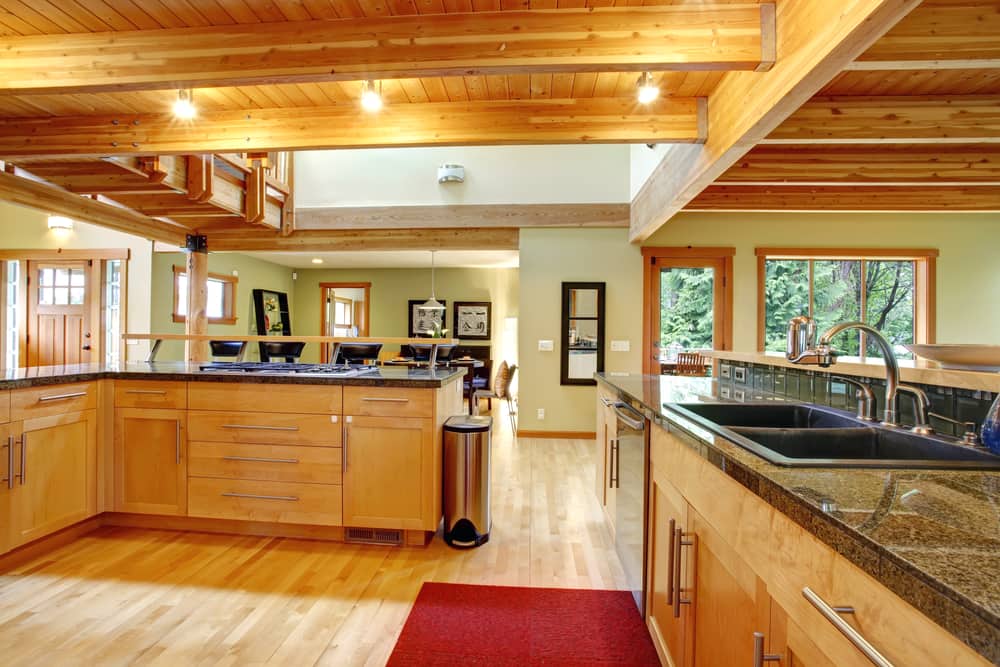 This anti-fatigue floor mat is engineered to provide comfort for people who stand for long periods—preparing meals, for instance. The material used to make its cover is tough and stain-resistant, making it a nice addition to any kitchen.
Seniors will particularly benefit from its thick cushion that reduces fatigue on feet and joints.
The tapered edges on this mat prevent tripping, and the non-slip top makes it safe, even when wet. If sitting at a desk is a problem, you can also use it as a standing desk accessory to reduce joint stress and pressure on the spine.
13. Ergonomic Cookware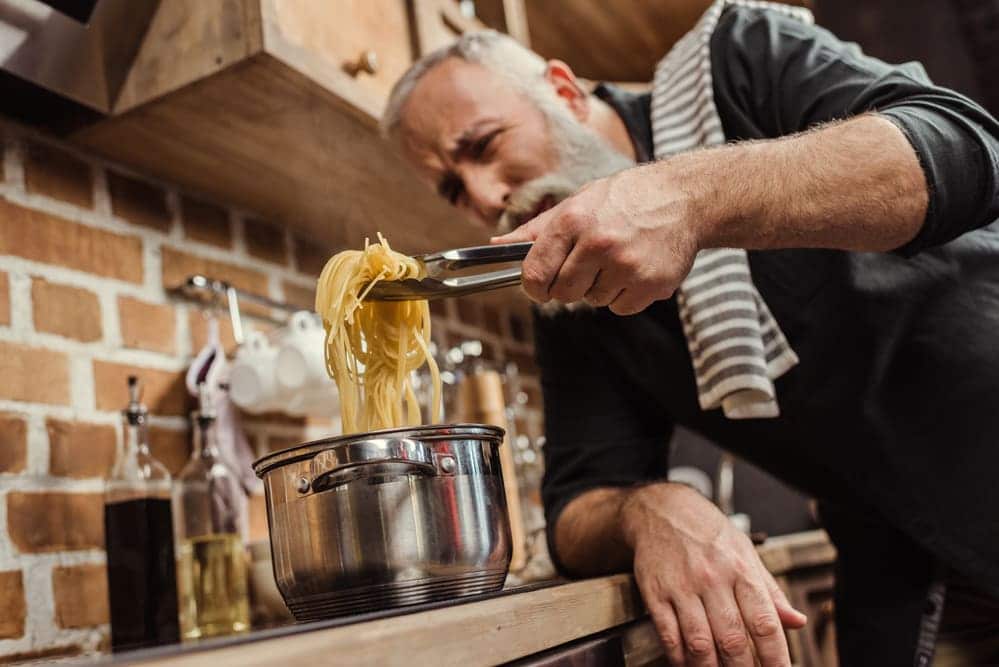 Our hands tend to weaken as we age, making moving pots and pans become a hassle. Lightweight and ergonomic cookware allows seniors with arthritis or other mobility issues to cooking their food by themselves without any pains.
Investing in a new set of these pots and pans will not cost you a fortune, but will make their life much easier. If it comes with a non-stick surface, it would be a better choice.
14. Food Processor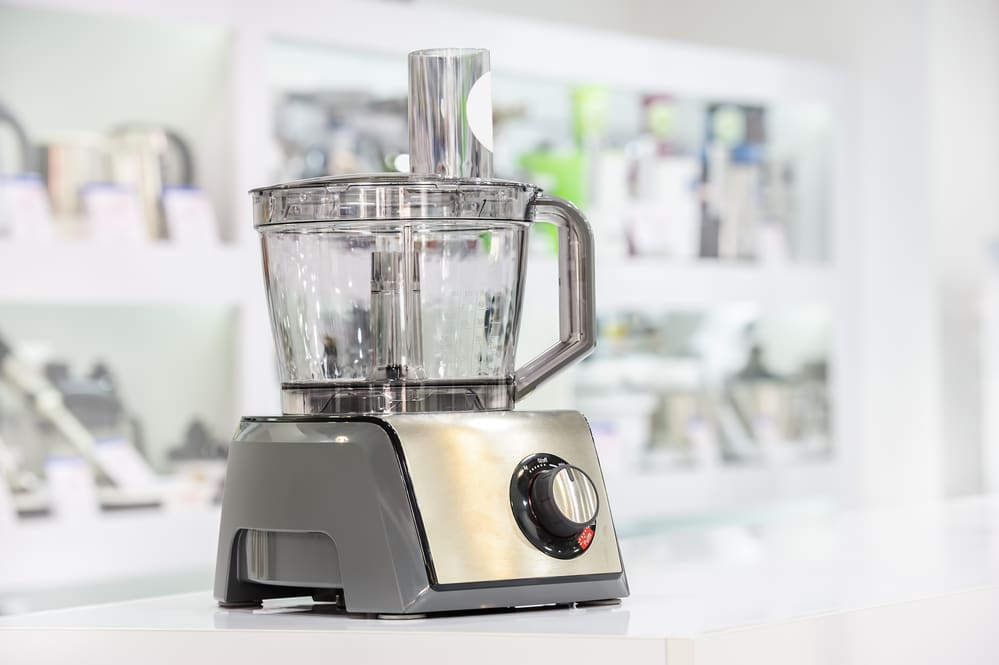 A good food processor is efficient, durable, and attractive. It will chop, mince and shred almost anything that comes its way. And that makes it a popular choice among seniors looking to cut their meal prep time.
It completes most jobs in about 30 to 45 seconds, but it is pretty loud. It works well for single-serve portions or couples and will also handle larger jobs on occasion without problems.
When to Introduce Kitchen Gadgets for the Elderly?
With lots of free time, seniors are bound to spend a lot of it cooking. But as you age, previously simple things can become tedious and sometimes dangerous. That's where kitchen gadgets for the elderly come in. We are going to help you identify when you will need help.
When You Keep Forgetting About the Simmering Pot
Sometimes, your short-term and long-term memory are not what they used to be. You start forgetting small things like where you placed the knife and when you have a pot on the stove. These have potentially dangerous consequences that nobody wants to experience.
The first step would be to seek professional help, and the second one should be buying a Digital Kitchen Timer. This little device will sound an alarm when it's set to. And that could prevent a house fire.
When Mobility Becomes an Issue
Many seniors above age 75 lose the ability to reach high places or grab things from the floor. While this might not be a big problem, it could prevent you from completing your daily activities.
To solve this issue, get a grabber that extends to your desired length. This device should help you use your cabinets as you would typically do. And if you get a good, rubberized one, you can easily pick wine glasses from the top shelf.
FAQs
What makes a good kitchen gift for an elderly female?
It depends on the situation. If the senior loves cooking, a food processor could make a great gift. But the idea is to get something useful for their situation.
What do you give someone who already has everything?
Most people will appreciate a free membership of something they love. It can be a cooking magazine, an audiobook subscription, or anything they do as a hobby. You can also give the person a gift card so they can buy whatever they want.
What is the best kitchen gift for an elderly couple?
A gift that makes their day-to-day life safer, simpler or more comfortable is ideal. Anti-slip mats, anti-cut gloves, and jar and can openers are some of the most commonly gifted kitchen items to the elderly. However, it would help if you know what they are struggling with before buying.
Over to You
From age 70, cooking can become challenging—increasing and becoming more dangerous with every year that passes. Innovative kitchen gadgets become helpers to navigate the daily cooking tasks.
We recommend getting a pair or two of our top-rated product, the cut resistance gloves, to protect your fingers from knives. This glove will make meal prep safer, giving the user back the confidence to make meals from scratch.
While you are at it, you might also get this handy reacher grabber tool that extends your reach.