It comes as no surprise that falls can be dangerous and even fatal for most elderly people out there. You probably notice how hard it is for a grandparent or older relatives to move about. Also, how difficult it is once they have a scary fall.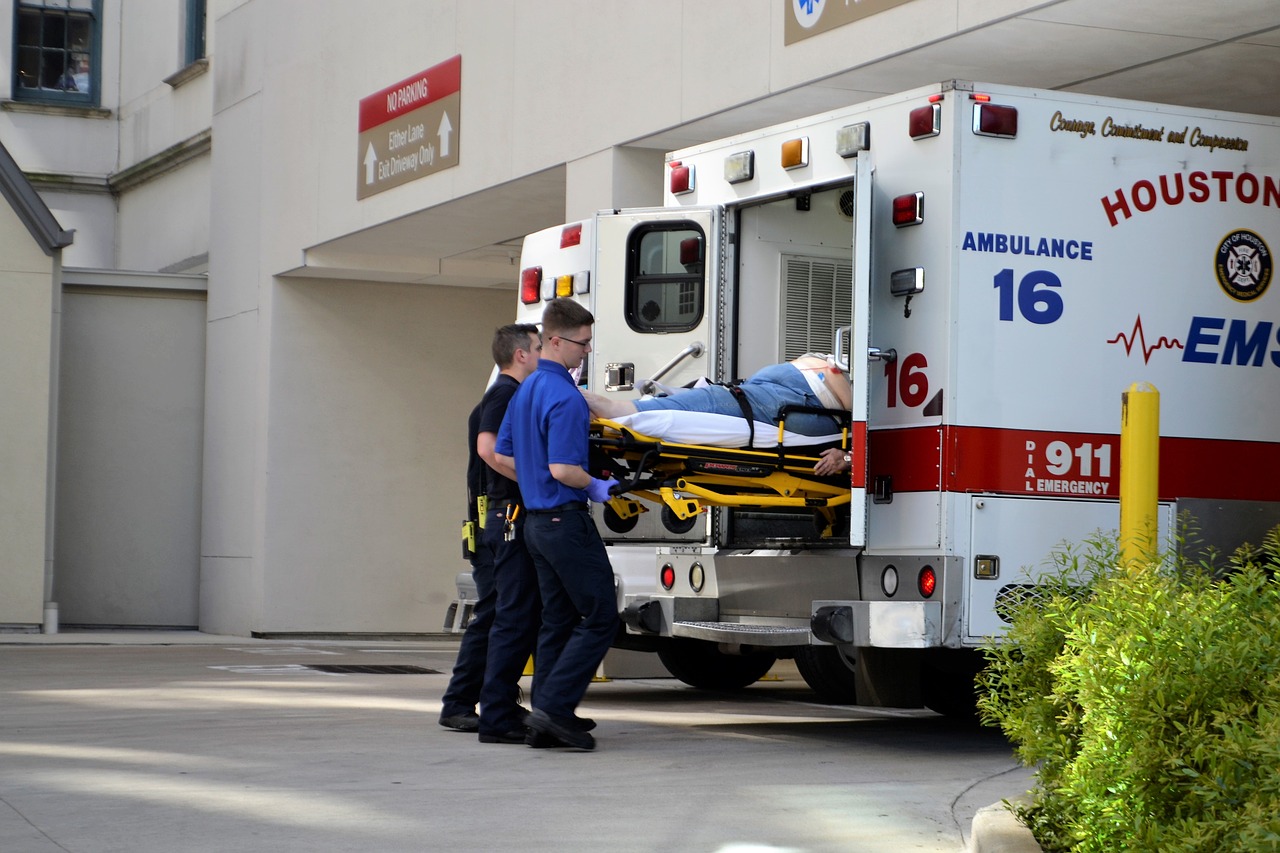 With that said, there are devices that will improve your chances of recovery from any fall or other serious medical issues, known as medical alert systems. Luckily, there is a wide variety of different emergency call buttons to choose from.
Although many of these systems come with a monthly subscription, you can easily find those that do not.
A medical alert system for seniors with no monthly fee is generally more affordable and easier to get. It can also be very helpful to seniors looking to get a better sense of safety and security within their homes.
To help pick the best medical alert system for seniors with no monthly fee that is ideal for you, we've compiled this comprehensive buyer's guide just for you.
Best Overall
LogicMark Freedom Alert, Personal Emergency Device,...
Best Budget Option
Mace Brand Alert 911 One Touch Direct Connection...
Easy To Use
Assistive Technology Services Freedom Talk Dect VII...
Best Overall
LogicMark Freedom Alert, Personal Emergency Device,...
Best Budget Option
Mace Brand Alert 911 One Touch Direct Connection...
Easy To Use
Assistive Technology Services Freedom Talk Dect VII...
#Affiliate links.Last update on 2023-09-22 at 01:41
Best Medical Alert System for Seniors with No Monthly Fee: Reviews
Now that you've got the gist of what an unmonitored alert system is, we've provided you with our picks for the best medical alert system with no monthly fee reviews, so that you can choose a device that is best suited to your needs:
1. LogicMark Freedom Alert Emergency System – Best Overall
#Affiliate links.Last update on 2023-09-22 at 01:41
LogicMark'S Freedom Alert 35911 is a popular no-monthly-fee medical alert system that is the company's best-selling product to date. Now you don't have to pay the added costs of sending an alert to any random call monitor center.
This system works by sending alarms to any of your selected four emergency contacts directly, as well as to local emergency services.
The system's medical alarm pendant has an in-built speakerphone that allows you to conduct simple two-way communications with all contacts and emergency service operators.
This is a huge advantage over simpler alert buttons that just send out alarms and don't allow you to voice your complaints or concerns to any operators or contacts.
Some users wish to speak directly to their loved ones or people they're familiar with instead of unknown call operators.
The system, therefore, provides you with the option to call any of your four emergency contacts, without involving other operators at all.
Should the need arise for emergency services, all you have to do is send an alert to your local operators? Safe to say this alert system is definitely a life-saver.
Pros:
Two-way communication
Emergency contact provision
The choice to send alert to emergency contact or emergency services
Splash-proof
Cons:
Not waterproof
Costly
Requires periodic recharging
Programming can take time
2. Assistive Technology Freedom TALK 2-Way Voice Alert 911 Newest DECT Model Emergency Alert System -Easy To Use
#Affiliate links.Last update on 2023-09-22 at 01:41
The Freedom Talk DECT Model System is another great emergency call button for seniors with no monthly fee.
Not only does it work as a medical alarm, but it also provides users with the ability to receive incoming calls through the device, so that you completely avoid the possibility of missing calls or rushing to the phone and risking any falls or injuries.
With a simple installation process and operational system, this alert device definitely acts as a useful stand-alone economical solution. The alarm can be sent with just a single press of the button so that you have immediate responses.
This helps save valuable time that would otherwise be spent fumbling around for your phone while dealing with an emergency.
For people who'd like to set their alert systems somewhere that they're easily accessible, the product also comes with an optional wall mount kit to provide easy installation.
The pendant also conveniently has a battery indicator so that you can charge your device whenever needed to be prepared for any emergency situation. All in all, the 35911-TNT system is a handy solution to have.
Pros
Single-press emergency button
Immediate alarm delivery and response
Optional remote wall mount
Easy to use
Cons
Instructions are hard to understand
Large
3. PAVDII No Monthly Fee Medical Alert System
#Affiliate links.Last update on 2023-09-22 at 01:41
The Personal Assistance Voice Dialer II also falls under the category of medical alert systems for seniors free of monthly costs. It comes with a wide range of great features that ensure that each emergency is dealt with in the most efficient way possible.
Among these features are the dual water-resistant pendant alert buttons, one in necklace form and the other for wearing on your wrist. These buttons allow you to contact up to 30 emergency numbers, the widest number limit within our list of alert systems.
Along with these buttons, the system also provides a strobe light ringer along with an amplified speakerphone. If an emergency arises, all you have to do is ring any number, and the dialer will provide accurate dialing for efficient communication using the talking buttons.
You can even add in a personalized message to get your emergency message across even if you can't speak yourself.
The system provides a call range of 100-150 feet. The real-time clock on the device also helps you keep track of time in the event of an emergency.
Other useful features include a battery indicator, large buttons for ease of use, volume control, LCD backlight and much more. If you're looking for a well-designed alert system with a range of features, the PAVD II is ideal for you.
Pros:
Lightweight
Strobe light
Waterproof
Compact
Easy to use
Convenient to carry
Cons:
Can send false accidental alerts with an easy button press
Cycles through programmed contacts till someone answers the call
Complicated answering system
Smaller range
4. 321 Alert© Medical Alert System For Seniors No Monthly Fee
No products found.
While not as popular as the LogicMark Emergency Alert System,321 Alert© Medical Alert system still manages to hold its own within the product community. It comes with a well-built, dependable and convenient design which makes it useful for elderly people and even babysitters.
The system is self-monitored and provides emergency communication so that you can rest assured knowing you and your family are safe and sound. With just one single push of a button, your loved ones and the appropriate emergency services will be at your door in no time.
The system's design allows it to work with both cable phones as well as other VOIP systems. For this reason, the device has to be connected to a telephone line in order to activate and utilize the system properly.
Before using the device, you can reprogram in your emergency contact numbers. Following that, pressing the button will dial each number until someone answers. You can program up to three contact numbers including any emergency services.
The system's amazing 500-foot range makes it convenient to use anywhere around the house. Not only that, but the system's waterproof design allows you to wear the wristwatch while showering or working with water-related components around the home.
The unit's design is built to go with any house interior once it is installed. Similarly, the wristwatch is built to go nicely on your hand or even around your neck using a silicone wrap which is stylish in and of itself. These amazing features make this 321 Alert© unit one of the best medical alert systems for seniors free of monthly costs.
Pros:
Large range
Waterproof
Easy setup
Affordable
Cons:
Isolated issues with call sending and receiving
5. Assistive Technology SOS Senior HELP Dialer 700 with Necklace and Wrist Panic Buttons
No products found.
Assistive Technology Services makes it twice on our list, with its second contender, the SOS Dialer 700. This is another no-monthly-fee system that lets you connect its base unit to a telephone line and program in your emergency contacts.
In case of an emergency, the system's fall-detecting pendant will send out an alarm to the unit, which then calls your contacts. This pendant can be worn on your wrist or even around your neck for convenient use.
The system range is the highest in our list, with a 700-foot upper limit a 250-foot lower limit for indoors.
ATS allows users to put batteries in the base unit for an additional backup. There are no extra costs for the system unless you get any additional services as add-ons. The gear delivery is also free of cost, and no cancellation or activation costs either.
You can also make use of premium features, which you can add to your medical alert unit, such as a mobile GPS as well as a lockbox. The base unit is customizable so you can add other alerts like pill alarms, or even power off the automatic fall detection is needed.
If you wish to avoid monthly service fees while enjoying the benefits of safety and security at home, you can make use of this emergency call button for seniors with no monthly fee.
Pros:
Wide range
Easy setup
Premium features
Customizable
No additional costs
Cons:
Relies on the availability of emergency contacts
6. Mace Brand Alert 911
#Affiliate links.Last update on 2023-09-22 at 01:41
Finally, we come to the most affordable system on our list, which is the Mace Brand Alert 911 two-way communication device. Not only is this great for seniors and elderly people, but the device is versatile in its use for other people like children, students, workers etc.
The Mace Alert 911 primarily focuses on providing users with immediate emergency services by sending alerts to local emergency service operators, so that you can have reassurance regarding safety in your own home.
All it takes is a simple touch of a button, and you can immediately connect to a local emergency dispatcher. The device allows two-way communication so that you can voice your problems and get feedback conveniently and easily.
The system comes with a lanyard connection as well as a clip to attach it to your belt, pocket or bag for convenience and portability. The product comes with batteries and can work with any mobile carrier.
Not only that, but the batteries for this system boast a lifespan of one year. This is pretty convenient since you won't need to worry about recharging constantly.
For anyone looking to use a simple emergency device without having to spend too much money, the Mace Alert 911 is definitely a useful option.
Pros:
Low price
One-touch system
One-year battery life
Portable
No recharging needed
Cons:
No emergency contact programming
No customization
Rudimentary design
Needs cellular connection to work
What is a medical alert system for seniors with no monthly fee?
In simple terms, medical alert systems for seniors free of subscription costs do not ask the customer to provide a recurring fee for their product.
Users only have to provide a single-time upfront payment for the system, without having to worry about any additional expenditures in the future.
The difference between a monitored system and a system with no monthly fee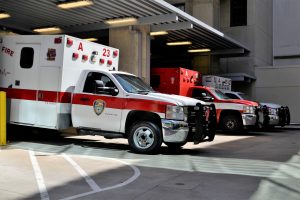 Another big difference between a monitored system and a medical alert system with no monthly fee is the location to which the alert is delivered once the emergency button is pressed.
With a subscription service, alerts are sent to places known as monitoring centers. Here, a worker with professional experience will respond to the alert and give you the help that you require.
Also, the responders usually have detailed information regarding your location, medical requirements, and even your emergency contacts.
With an emergency call button for seniors with no monthly fee, you gain the advantage of cheaper costs in the long run, but with slight compromises. When you press the button, your alert is sent to the emergency contacts you have listed.
While this isn't all that different to a monitored system, there is the likelihood that a person on your contact list may not be available when you need them to be.
The call may also be routed to your local emergency services center but the responders there won't have your medical information with like with monitored system operators.
How does a no-monthly-fee system work?
Again, the answer is pretty simple. You press a button, an alert is sent, and your medical needs are taken care of. There are many systems to choose from when it comes to using an emergency alert device.
Systems with no monthly fees normally fall into various categories depending on how they work. This is where the phrase, you get what you pay for, comes into play.
High tier systems can start up high at a few hundred dollars, while low tier systems generally come with more design issues and shorter working ranges, which represents the distance the button will function in between the device and its base unit.
The minimum functional ranges can differ between 50-200 feet, with high-tier ranges going as long as even 600 feet.
If you or some senior you know lives in a small apartment, a device with a 50-foot range is more than ideal. However, low-cost devices come with a reduced slot for contacts you can add to the device.
Bottom Line
There you have it! We've managed to compile a detailed guide to unmonitored medical alert systems along with a list of reviews.
So, now you can make the informed choice for your needs. Make sure to take your budget, housing, connections, and requirements into account before purchasing any of these alert systems.
After comparing and contrasting the various features, designs, prices, and reviews of each system, we decided that our pick for the best medical alert system with no monthly fee is the LogicMark Freedom Alert Emergency System!
It includes a wide range of benefits such as two-way communication, wide alert range, convenient installation, and design, as well as great branding and customer service.
This alert system definitely tops our list as the ideal emergency system for any home. If you agree or prefer any other device on our list, simply click on the links provided to immediately purchase your ideal product.