Mobilehelp provides its users with high quality, ergonomic and economic medical alert service that notifies medical personnel in case of an emergency condition. Whether you are at home or on the go, mobilehelp medical alert system will be there to help you anywhere anytime. It has home-based systems as well as mobile systems for any kind of medical emergency for 24/7 care and monitoring.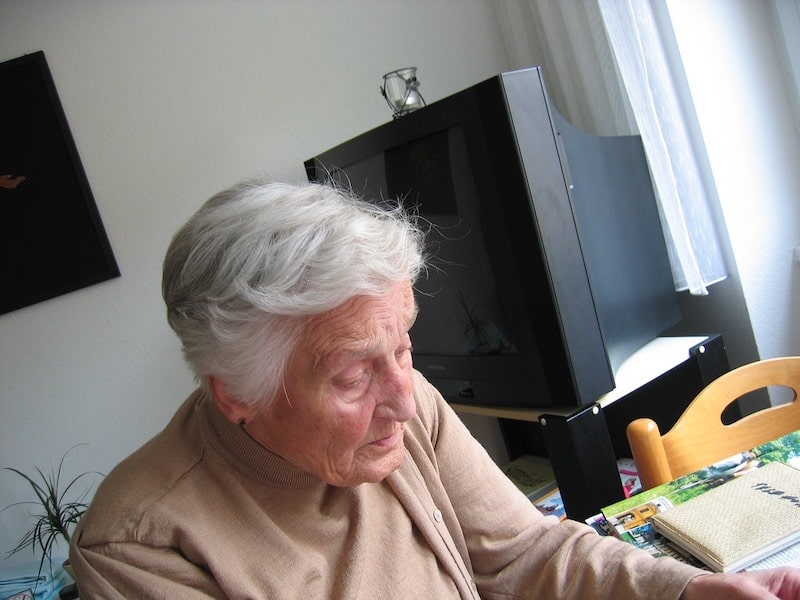 Mobile help medical alert system can be easily called the leading medical alert system on the market. the speaker system, the small LED screen, and the signal strength, everything is top notch and makes the system worth buying.
This system is especially very beneficial for elderly citizens as well as physically and mentally impaired patients who can undergo an emergency at any time. Elderly citizens who live alone are very strongly advised to invest in the mobilehelp medical alert system, as unlike other medical alert systems, this one provides a very clear person to operator communications and the service is also very quick. Moreover, it comes with a fall monitor that goes with the system and only costs a few bucks extra.
The system comes with monthly packages that you can choose from like normal mobile phone systems. Fortunately, the pricing of mobile help medical alert system is very reasonable and is not heavy on the pocket. It is a very convenient and straightforward system that neither requires landline nor cellular contracts.
#Affiliate links.Last update on 2023-12-02 at 15:36
In this Mobilehelp Medical Alert System review, we also go through the features, the costs, pros, and cons of this company so that you can tell which one suits you best.
Features:
The features of this product that makes it stand out among all the medical alert systems are:
Performance:
Mobilehelp has a solid record of more than 10 years of efficient, effective and quality service. Although, some other alert systems are better in one or two areas the overall package that is offered by medical help in better and provides satisfactory results.
The emergency response system is quite efficient and takes only one minute at the max to respond which is good as compared to other systems (However, it is not the fastest one).
Moreover, it does not have coverage problems either. The operators or responders on the other side are always very friendly and empathetic. They respond properly to the smallest of emergencies.
Coming to the gadget performance, the speakers are not very high quality, but they are far better from other medical alert system speakers. The speaker system of the solo device is also workable and does the task properly. The quality of the solo and the duo both is very good and has been given an A+ by many quality assurance companies. It has big buttons on it, so they are easily visible and accessible.
Moreover, unlike other medical alert systems, the mobilehelp medical alert system has an LED screen and provides a display with current time, temperature and signal strength on it in bold and big font for easy visibility.
Warranty:
Mobilehelp medical alert system comes with three different kinds of services in case of warranty. The first one is the money back guarantee which has a period of 30 days. So, once you purchase the package and the gadgets, you have 30 days to test their services and the gadgets, if you don't like it or the services don't suit your needs, you can claim your money back guarantee and return the package you purchased.
The next part is the lifetime warranty, since you only purchase the package and the gadgets that come with it are given to you by the company, the gadgets are owned by the company and in case of any malfunction or any problem with the system, it is immediately repaired and the customer is provided with a new gadget.
Last but not the least is a paid service, in case of breakages or losing the gadget, the lifetime warranty does not apply, so if you want protection in case of product breakage or in case of lost gadgets, you have to pay extra every month. Which, in case of losing an object or breakage, provides you with a new gadget in no time.
Charging:
Since the mobilehelp medical alert system is an emergency system, hence all of the gadgets run on battery so, in case of an unknown power loss, the devices are not ceded of their purpose. The charging of all the devices, the neck pendant, the mobile, the watch and the base system is very easy.
Once the charged batteries in the neck pendant and the watch are changed, they can go on up to five long years, hence, you don't have to worry about charging them. However, the base station needs charging every 30 hours but if you want, you can keep the base station plugged in at all times. In case the power goes out, the battery will kick in and keep it working for the next 30 hours.
For the mobile device, like normal cell phones, it needs charging once every 24 hours. Once it is fully charged, it can go on for 24 hours before notifying of the low battery.
Waterproof:
If you are familiar with the kind of accidents the elderly face, you would know that most of them are either in the toilet or in the shower, which is why unlike other medical alert systems, mobilehelp medical alert system was thoughtful enough to make the pendant and the watch waterproof. However, the base station and the mobile are not waterproof.
The watch and the pendant are easily wearable in the shower, but they are not recommended for longer exposures to moisture. Hence, in case of swimming in the pool or the ocean, they should be removed, or they can malfunction. This kind of malfunction is not covered by the lifetime warranty.
Additional services:
Mobilehelp medical alert system also provides its customers with a few add-ons that can help them in further security and help. One of them is the fall button which you can press in case of a fall. In such a case, the emergency operator will be notified right away without having to talk to him/her on the phone. This only cost some extra money every month but is very effective and help is sent readily. (You should also improve your bathroom safety such as install a bathtub transfer bench or a bath lift.)
Another such add-on is the wall mount button which can be attached to the wall of high-risk areas in the house such as the shower, these buttons are also waterproof. The wall mount system is cheap but can save the elderly from great deal damage.
Mobilehelp Medical Alert System options and their costs:
Mobilehelp medical alert system has four different medical alert systems that customers can purchase based on their requirements. Each package comes with its own set of gadgets and has a different price based on the services it provides. The packages offered are:
Classic:
#Affiliate links.Last update on 2023-12-02 at 15:36
This system is a simple base station that comes with two huge buttons, an LED screen, and a speaker. The emergency is what needs to be pressed in case of an emergency. The best part is it does not require a complete landline system rather it is a wireless system and connects with the nearest cell signal tower.
It is compatible with a fall button and the system can detect a fall within 600 feet of the base system. In case of a fall, the emergency operator will be notified right away.
Duo:
This is the most expensive and complete mobilehelp medical alert system. It has the required gadgets to call emergency medical assistance whether you are home, or you are on the go. It comes with a base station for your home. The base station has a battery time of 30 hours but you can also keep it plugged in at all times.
The second device is the mobile, which like a cell phone can be carried out of the house at any time. It has coverage like cell phones and you can use it to summon the emergency medical help at all times, at any place. It also works with a battery and has a battery time of 24 hours. The cell phone device comes with a charger and a pouch for carrying.
Apart from this, it comes with a choice of waterproof button pendants or waterproof wrist button. The buttons come in pairs for couples which they can wear all the time. Once you insert the battery, it can work for as long as five years.
(Don't like monthly fee? You can choose a medical alert system with no monthly fee as well.)
Solo:
No products found.
This is similar to the classic package except it does not have a home-based system but has a mobile unit that can be used at home and on the go both. However, unlike the classic system, it cannot detect falls and requires charging every 24 hours.
It comes with its own charger and carrier pouch and also a wrist or pendant button that you can choose from. Like all mobilehelp medical alert system packages, this one is also compatible with the fall button and wall mounts. You can add them to your package according to your convenience.
The best part of this package is that you can use the same gadget at home and outside the home like a cell phone.
Smartwatch:
Last but not least is mobilehelp medical alert system collaboration with Samsung's smartwatch. Unlike the wrist button, it does not look aesthetically odd rather looks like a proper watch. It functions as a proper smartwatch but also acts as a life-saving device.
Moreover, it does not require a smartphone connected to it at all times and has a 24/7 live feature. The battery can live up to 2 days.
If you go for this option, you have to buy the smartwatch.
Customer service:
The Mobilehelp medical alert system requires very high speed and efficient response system with the minimum response time. So, they have collaborated with Rapid Response which is a 25 years old company that specializes in emergency responses.
Many testers and evaluators have given mobile help customer service an A+ because of the critical evaluation that the medical emergency operators go through. They learn how to take a full medical history and how to take a background screening.
Their customer service provides Spanish and English assistance in direct conversation and another 240 languages with the help on interpreters.
Hence, it is easy to say that they have one of the best customer services among the medical alert system companies around the world. Moreover, they have backup call centers in case your designated call center is unavailable due to a technical difficulty.
Pros:
Since the mobilehelp system is one of the leading medical alert systems in the US, it has various pros. Some of them are:
It does not come with a cancellation fee or equipment fee. All you need to pay is for the service that comes with the equipment (You have to pay for the smartwatch but you can still use it as a fitness tracker even if you cancel the service later).
At the time of activations, it does not have long contracts and terms and conditions to sign. Furthermore, it does not require any activation fee.
The system does not require individual Two people can use the same system for the same fee.
Remote health monitoring is also provided along with other services.
Cons:
Unfortunately, like other systems and companies, Mobilehelp comes with its share of cons as well. These are:
It has coverage only in AT&T areas.
The response time is not the fastest one.
If you want to detect the fall automatically, you should get a fall button.
Bottom line:
Only within 10 years of launching, Mobilehelp medical alert system has established a customer base of ten thousand. This is not a small victory! Such a huge customer base shows and displays how efficient and convenient its system is. It has reasonable, pocket-friendly packages and also provides up to date and proper medical assistance. Furthermore, it has helped in saving many lives. Thus, it has all the reasons to be considered as the top medical alert system.
See also other medical alert system: