Mom's Meals is one of the most recognized names in meal delivery for seniors. This is for good reason: they've been around for over 15 years, with clients all over the USA. It is partially funded through private insurance and Medicare/Medicaid.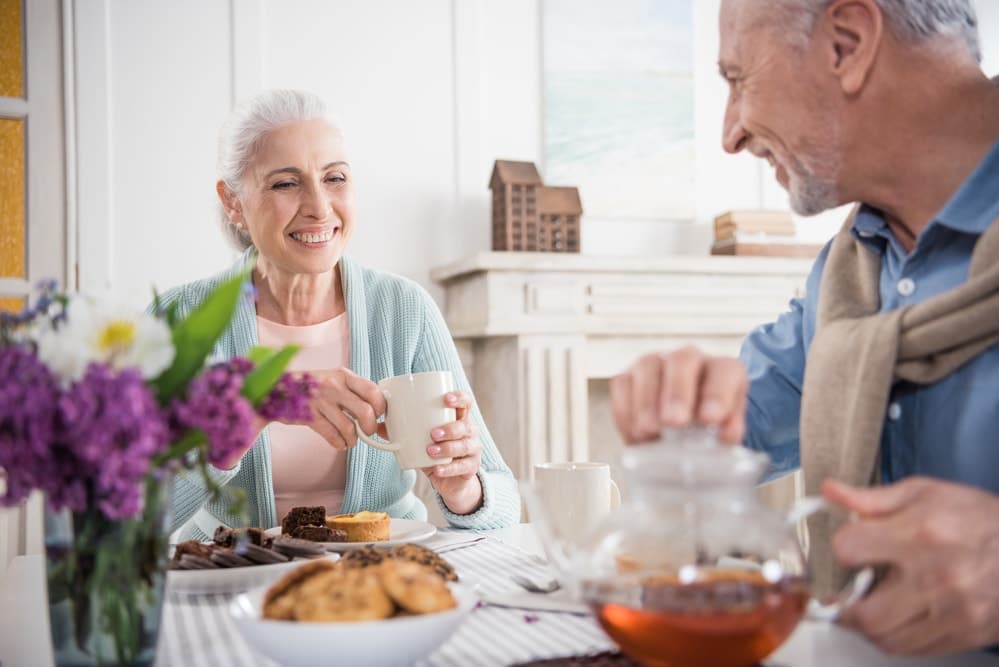 Mom's Meals reviews by The U.S. News and World Report put it in the top few delivery services for seniors, and they are a common recommendation of conferences that discuss elderly care.
Pros:
Some users are able to get discounts through insurance or Medicare/Medicaid.
Large variety of meals.
Excellent customer service.
Large number of diet programs.
Cons:
Mom's Meals reviews report poor delivery.
Food can be bland to some palates.
High sugar content, even in diabetic meals.
No returns/refunds for spoiled food.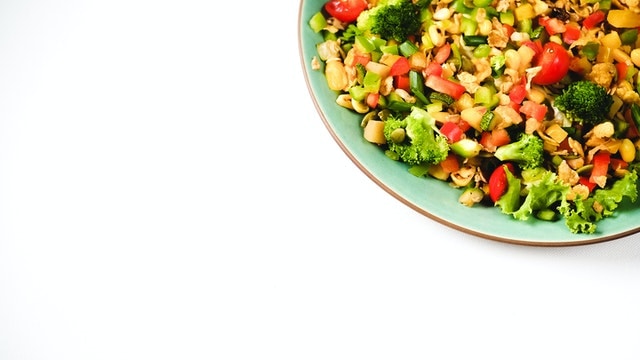 Overview
Mom's Meals is for those who can no longer easily reach the grocery store or prepare meals on their own. Dealing with the extensive clean up afterward can also be hard—it's my least favorite part of cooking.
So, not everyone qualifies for Mom's Meals. Of course, you could order from them as an individual, but if you are looking to qualify for free or discounted food, you need to meet the following criteria:
Over 65.
Differently-abled.
Need assistance with grocery shopping and meal prep.
On Medicaid/Medicare.
Or
On a health insurance plan that includes a paid meal benefit.
Features and Benefits
While there are a large number of delivery services that can cater to anyone, Mom's Meals specifically services senior citizens. This company accepts orders on behalf of individuals through the Social Security Administration, AAA, and elderly service caseworkers to provide meals to those in need of support.
The Food
I know you can always be wary when delivery services promise healthy meals. How do you know they're reputable? And, most importantly, how do you know they're right for you?
Mom's Meals personally reports that it has incredibly well-trained chefs and nutritionists that work on their staff. You are able to see the nutritional facts of each meal when you select them individually. I love this because it's easy to create a meal plan that includes exactly what you need.
Mom's Meals reviews show common customer complaints about food—including the use of soy to enhance meats and the use of margarine instead of butter. Some of the food lacks flavor, but this can be linked to healthy food using far less salt than the average American is used to.
Food made for the freezer often contains high levels of preservatives and salt to add an attractive flavor. Since Mom's Meals uses only fresh ingredients, it may lack some of the flavors one might typically associate with prepared foods.
Specialty Diets
There are a large number of specific diets that can cater to individual users:
Cancer Support.
Diabetes-Friendly.
General Wellness.
Gluten-Free.
Heart Friendly.
Low Sodium.
Pureed.
Renal Friendly.
Vegetarian.
Each of these has its own benefits. One of my main criticisms is that there is less ability to personalize the menu. For example, what if you are a vegetarian who ALSO needs to eat for cancer support?
I will mention that their specialty diets for diabetics are lacking, as the food still has high levels of carbohydrates. Each meal can also contain over 80 grams of sugar, which is like eating 15 circus peanuts with every meal or drinking 2 liters of Coca-Cola.
Those with Celiac, Systemic Mastocytosis, and gluten intolerance should also be wary. Though they offer a gluten-free menu, there is no guarantee that all items are actually gluten-free or tested for cross-contamination.
Users report that sauces and side dishes can still contain wheat and wheat by-products, and therefore gluten, so this may not be the best option for users with special health needs. The full vegetarian menu is only available to individual paying clients.
Quality and Safety
One great benefit of Mom's Meals is their commitment to safety. The kitchens that provide the food are vetted by the USDA for quality and safety and are certified under the Safe Quality Food (SQF) Food Safety Code for Manufacturing.
This can seem like a lot of jargon (trust me, even I had to look up the SQF guidelines), but what it tells us is that this company really trusts it's chefs and kitchens. I certainly wouldn't eat at a restaurant where the kitchen looks dirty.
Since their meals are made for the refrigerator and not the freezer, you need to eat them within 14 days before they go bad. This certainly seems reasonable to me, I certainly don't wait two weeks when I see my favorite meal waiting in the fridge.
Shipping
Though the website is very comprehensive, there is little explanation of their shipping practices. I went ahead and made up an order for the General Wellness meal plan, just to see the actual shipping price—$14.99, if you were curious.
Using delivery coolers that are custom designed, they are able to keep your food ready to eat. They use no preservatives, and ship with gel ice packs to keep food cold.
The website says it ships through the USPS postal service or FedEx. A third party delivery makes it difficult to monitor your food, making sure it stays at a consistent temperature to preserve freshness.
I do think that the packaging isn't as great as the company states, meals can arrive uncomfortably warm. This does seem to be in the minority, though.
Delivery
The meals are delivered under a "shipper's release" style, which means the delivery service leaves the package at your door, no signature required. If you are out lunching with the bridge club, the packages are likely to stay fresh, but if the delivery person places it under the burning sun of, say Texas, you may find that your food is spoiled.
You can opt to sign for the package by contacting customer service, but this has its downsides as well. If you aren't home to sign for your food, it will not be delivered until the following business day. This can again result in food that has spoiled.
Working With You for the Lowest Price
Even as an individual, the price can be competitive. The General Wellness Full Week plan includes 21 meals (seven breakfasts, lunches, and dinners) and is just over $160, including shipping.
When I go for my weekly grocery shop, I can spend that much easily. Factoring in all the time actually going to the store, putting food away, and then preparing meals, this can definitely make a delivery option worth it.
Medicare, Medicaid, and Insurance Plans can often help you find reduced rates for meals, but not necessarily for shipping. There does seem to be a flat rate that is always required, no matter if your order is sent through an insurance plan or through an individual buyer.
Alternatives
Silver Cuisine
This company is dedicated to seniors from all walks of life, though it may be unaffordable for those without insurance or a retirement plan. I enjoy that you can choose every meal you receive, unlike Mom's Meals, where you can opt to order a package of common meals.
Silver Cuisine does offer free shipping when you order large amounts of food, which is a great feature. They also have a more comprehensive vegetarian option.
Comparing the two by price shows that Mom's Meals can be almost $100 cheaper per week, though Silver Cuisine does have a range of prices depending on the food selected.
Has a more dedicated meal plan for vegetarians and Celiac issues.
Is more expensive than Mom's Meals overall.
Free shipping, which Mom's Meals does not have.
To learn more about Silver Cuisine, check out their website here.
BistroMD Balance Program
Balance is like Mom's Meals in that its chefs design nutritional meals for their senior customers. However, the Balance Program's primary goal is weight loss.
I feel safer with this program's gluten-free options, as they have a wider variety of food choices. Their diabetic meals are also much lower in carbohydrates than Mom's Meals.
They also offer snacks and dietary supplements, and their food choices rotate often so you'll never be bored.
Like Silver Cuisine, the Balance Program can be a more expensive option. While there is a "Review" section on the website, it is blank, and that does worry me.
Does not have customer testimonials, of which Mom's Meals has many.
Better meals for diabetics.
Higher in cost.
Better for those who are looking to lose weight.
If you want to check out the Bistro MD Balance Program for yourself, see their site here.
Conclusion
The company continues to work well for many seniors because it is based on their needs. While other delivery companies can bring you food, Mom's Meals provides nourish care for seniors.
Those who qualify for financial help can have an incredible burden lifted. Some studies have shown that those who receive food through a delivery service can stay independent for longer.
If you have basic food needs, this may be a great option. If you have very specific health-related issues, like Celiac, or you require a low-sugar diet for diabetes, this may not be the right service for you.
If you're interested in Mom's Meals, check them out here.