Wheelchair users have to struggle when it comes to situations like climbing a steep stair, getting into a tall car, or for that matter any high surface, especially when they don't want to bother someone to assist them whenever they face such an obstacle. To avoid situations like these, you should prepare yourself with a lightweight, foldable, and portable wheelchair ramp.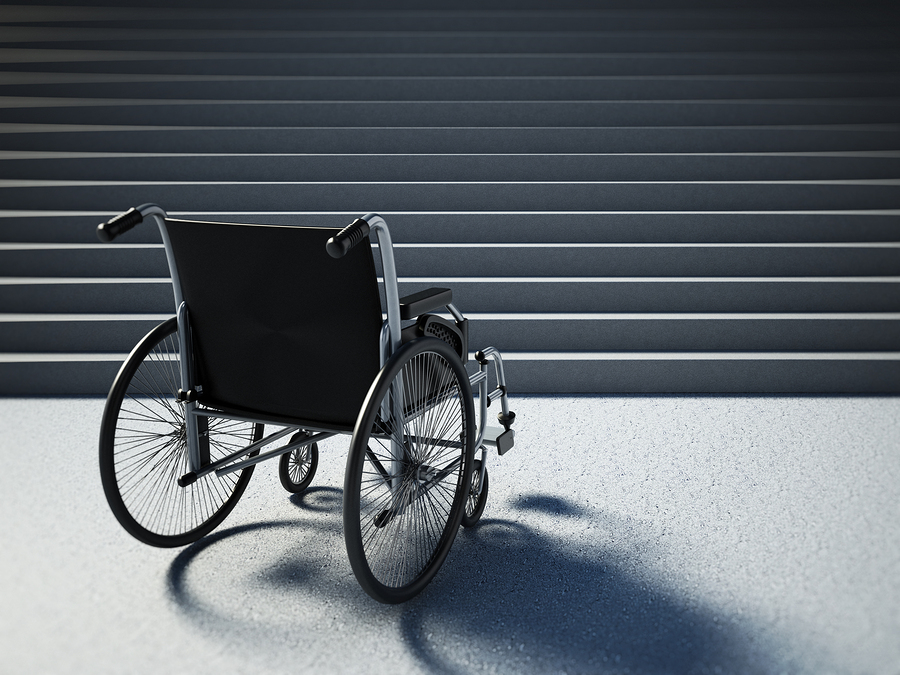 You can just fold it up and carry it around like any normal piece of luggage and have your quality of life to be better than ever.
If you are searching for a portable wheelchair ramp for yourself or for loved ones, this article will guide you towards buying the best rated handicap ramps to help you have a life full of convenience and independence.
Our Picks for Best Portable Wheelchair Ramps
In case you have no time to read our reviews, we come up with 3 ramps that have good portability, quality and affordability in the table for you to investigate.
Best Overall
Prairie View Industries SFW330 Portable Singlefold...
High Quality & Lightweight
Titan Ramps 6 FT Multi Fold Breifcase Aluminum...
Special Design
DMI Wheelchair Ramp,Entry Ramp,Threshold Ramp and...
Best Overall
Prairie View Industries SFW330 Portable Singlefold...
High Quality & Lightweight
Titan Ramps 6 FT Multi Fold Breifcase Aluminum...
Special Design
DMI Wheelchair Ramp,Entry Ramp,Threshold Ramp and...
#Affiliate links.Last update on 2023-03-23 at 18:04
Best Portable Wheelchair Ramps Reviews
Handicap ramps are plentiful, but it is hard to choose just one. Below mentioned are best portable handicap wheelchair ramps we found on the market, hope it will make it a bit easier for you.
1. Prairie View Industries SFW330 Portable Singlefold Ramp – Best Overall
#Affiliate links.Last update on 2023-03-23 at 18:04
This single-folding ramp manufactured by the Prairie View Industries comes with a friction inducing slip-resistant surface material to prevent skids and ensure the safety of its users.
Not only this, being extremely durable and sturdy, it has the capacity to bear weight as much as 800 pounds.
For the extra safety of individuals who use it either for their manual wheelchairs or for their walkers, it has an added feature to its design which includes a wide platform design hence making it a lot more stable and supportive for its users.
The best part is that it is not riveted, rather it is welded which ensures a much longer-lasting and non-breakable quality handicap ramp because of such robust construction.
Pros
Consists of a handle which makes it easy to carry like a suitcase, hence extremely easy to deploy.
Not only limited to wheelchairs, but it can also be used for scooters as well as accommodates walkers.
The traction provides for safety is not decreased even if the wheels are wet.
Cons
A little heavy to carry around on vacations.
Does not accommodate on steps that are very low but quite long.
Folds only once so not too compact to be stored in small places.
2. Titan Multifold Portable Wheelchair Ramp – High Quality Ramp
#Affiliate links.Last update on 2023-03-23 at 18:04
This aluminum foldable ramp provided by Titan Ramps is made up of long-lasting and lightweight aluminum metal.
It is quite long and measures to be 6 feet in length, hence enabling it to accommodate a relatively long area for more convenience and access for disabled individuals.
It has the capacity to be folded multiple times so that it can be good enough to be carried around here and there whether on vacations or business trips.
It also includes a very soft nylon handle for this purpose, which adds more convenience to this process.
The surface material is skid-resistance and has a stronghold on the tires of scooters and wheelchairs. It is capable of being used on porches, vans, stairs on entrance or exits, and for getting into and out of pickup trucks.
Pros
Made with weatherproof and long-lasting aluminum that will not rust or wear off.
Holes are present in the ramp ensuring a much stronger and safer fixing over obstacles.
Due to the capacity to be multi-folded, it turns into a compact enough structure to be stored in the closet or under the bed and can be easily carried in the back of the car.
Weighs only 40 pounds. Hence, it is quite easy to carry around.
Cons
Not suitable for walkers.
A little expensive as compared to other ramps.
Not enough capacity to carry weight, it can only bear 600 pounds.
3. HomCom Folding Wheelchair Threshold Ramp
#Affiliate links.Last update on 2023-03-23 at 18:04
This aluminum ramp for stairs manufactured by HomCom is a tri-folding ramp and once fully folded, it turns into the shape of a suitcase.
It is silver in color and is made using an alloy of aluminum which is super light-weight and completely anti-corrosive, hence you don't have to worry about using it even when it's raining.
The features of this ramp are versatile enough and extended to accommodate all sorts of wheeled objects whether it's a wheelchair or a mobility scooter.
Apart from this, it has been loaded with safety features, and the versatility it offers increases the assistance provided by it to disabled individuals.
Pros
Rustproof and capable of being used in all kinds of weather.
Very compact once folded and extremely light-weight as compared to other ramps, hence portable on another level.
Comes with a surface material that has been subjected to ribbing, therefore no risk of slipping or skidding.
Both the sides are higher than normal to lower the chances of accidental falls.
Affordable as compared to other aluminum threshold ramps and offers the same quality.
Cons
It has the capacity of carrying only 600 pounds of weight.
The material is a bit flimsy.
Not very sturdy and bounces a little when wheelchair reaches the center.
Lacks stability and support.
4. DMI Portable Wheelchair Threshold Ramp – Ramp With Special Design
#Affiliate links.Last update on 2023-03-23 at 18:04
This wheelchair ramp by DMI is made of aluminum that retails at a very affordable price.
The unique aspect of this temporary ramp is that it comes with an option to be adjusted in length from 3 feet to 5 feet which are operated by using a button push and lock mechanism, making it extremely easy and convenient to use.
This telescoping and retractability feature of the DMI ramp adds to the assistance and facility it provides to disabled people.
Moreover, it has a width measuring 4.5 inches on the inside and the sides have trails that are 2.25 inches high, making it quite safe to prevent accidental side falls.
Pros
It can retract to up to 3 feet in length, hence making the storage and carrying around as easy as it can be.
It can be telescoped to as long as 5 feet in length, hence making mobility easy even over long stoops.
Only weighs 6 pounds while it has the capacity to bear more than 300 pounds of weight.
Comes with a storage bag made of nylon and requires no complicated process to be assembled.
Cons
Two ramps have to be used to support a wheelchair, one wheel is supported by one ramp.
Requires assistance from another person as the wheelchair dependent person cannot pass through it independently.
5. Drive Medical Single Foldable Wheelchair Ramp – Budget Option
#Affiliate links.Last update on 2023-03-23 at 18:04
This single-fold portable ramp by Drive Medical is specifically designed for two vehicles i.e. wheelchairs and scooters. The length of this ramp is measured to be 3 feet and it can provide a transition to a surface at a height of 6 inches.
It is constructed to be sturdy, long-lasting, and fit for use in all sorts of weather conditions.
The slots on the surface of this ramp are perforated and hence have tiny holes that prevent water from collecting on its surface by helping to drain it out as soon as it pours.
Pros
No water is collected on the surface hence the chance of slipping is eliminated, and friction is maintained.
It folds just once so does not take a lot of time to set it up.
It comes with a carrying bag making the transport easy and safe.
Very stable and sturdy.
Cons
Does not accommodate the transition to places higher than 6 inches.
Weight carrying capacity limited to 600 pounds.
It cannot be specified as a portable wheelchair for walkers as it is not safe enough for walkers.
Does not consist of a ribbed surface for increased friction and skid-resistance.
6. Rage Powersports Multi-Fold Mobility Scooter and Wheelchair Ramp
#Affiliate links.Last update on 2023-03-23 at 18:04
This multi-fold ramp manufactured by Rage Powersports is 5 feet in length and is versatile enough to not only accommodate wheelchairs but also scooters, electric folding wheelchairs and is also capable to serve as a portable ramp for walkers.
If this ramp is to be used as a portable ramp for walkers, it can serve well for transitioning to places as high as 15 inches but for wheelchairs or scooters, the maximum rise should be 10 inches.
The surface material is made up of a grip tape for maximum onto the wheel and great durability while the actual metal used for its construction is aluminum.
Pros
Consists of a handle for easy transport.
Ability to fold multiple times allows it to be stored compactly in small places.
Can be unfolded and deployed independently without any assistance.
Very strong and light-weight at the same time.
Cons
The edges are sharp which can end up being dangerous for the wheelchair or the person using it.
Too flexible. A weight above 600 pounds can end up collapsing it.
What is a Portable Handicap Ramp for Stairs
Portable wheelchair ramps are products that aid handicapped individuals on wheelchairs by helping them to cross obstacles like stairs, high-rising vehicles, etc. without any fuss or inconvenience. (See also wheelchair carrier for car)
They help them to improve their quality of life and also make them more independent by providing them with improved mobility and access to almost all the places whether it is your home or somewhere on your business or leisure trips.
These ramps are not only limited to wheelchairs but are also extended in their features to serve walkers, strollers, and scooters.
Portable ramps for walkers facilitate people with a dependency on walkers who require a smooth and slip-resistant inclined surface to reach or get down from high rise places, especially stairs.
These ramps are extremely easy to use both indoors plus outdoors and are immensely easy to deploy.
They simply require to be unfolded once or twice, depending on the type of ramp you are using, and then all you have to do is to place the two ends on two even surfaces and you are good to go.
Storing these ramps is also very easy. You just have to fold it up and it will be compact enough to be stored in your closet or for that matter in any small storage space. (See also narrow wheelchairs and narrow walkers we reviewed to save your space.)
How to Choose the Best Wheelchair Ramp for Stairs
There are many manufacturers who claim their products to be the best portable wheelchair ramps that you have ever come across in the market.
However, given the hundreds of manufacturers and their claims out there, it is never easy to decide who you should believe and who should you not believe.
Here you will be able to find somewhat of a buying guide that will help you pick up the best product based on the priorities of your life and your requirements.
You should make the selection based on the features that you want to be present in the ramp. Portable ramps come in a variety of styles, materials, and sizes.
Material
The first thing you should be considering is the quality of the material the ramp is made.
It should be strong, long-lasting, and most importantly a lightweight material, as you need something that is portable, so it should be easy on the muscles to carry it around.
The materials of which these ramps are usually made include light-weight aluminum, carbon fiber, fiberglass and are either bi-folding, cross-folding, or non-folding.
On top of it, these ramps come in a variety of surface materials based on the preferences of various people, for example, raised button materials for those who want outstanding durability and grip, sandpaper slip-resistant surfaces for those who prefer safety over quality.
Foldability
Considering buying a portable wheelchair ramp that can fold up to be small enough so that it can fit inside your closet or a small storage area when not in use.
Moreover, it should be ensured that the ramp has a handle in the right places to make the folding, unfolding, and carrying it convenient enough because no matter what everyone claims, for you the best portable wheelchair ramp will be the one that fits your needs just right.
Installation
In addition to this, if you are looking for a ramp that can be used easily, make sure that the ramp just no installation.
If you go for something that requires even a small effort for installation, that small effort will prove to be a big inconvenience for you in the future.
Size
It is also very important to look at the size of the ramp. For maximum safety, the guidelines provided by ADA should be followed while selecting the size of our ramp, which states that the safest ratio should be an increase of one foot in length for every increase of one inch is the height or rise.
---
Conclusion
Wheelchair ramps add a great deal of ease and convenience in the life of seniors and people with disabilities who rely on wheelchairs or walkers for their day to day activities. You can use it no matter at home or when you go out.
In this article, we have listed down six best portable wheelchair ramps in the market along with their pros and cons, so that you can go through their reviews and get the one that fits your needs easier.