If you are looking for some mobility aids to help you or your loved ones stand up and move around, transfer pole could be a good option. This floor to ceiling pole may bring much more security than you expected in your daily life. In this post, we will discuss the benefits of using this pole and tell you what are the best ones in the market now.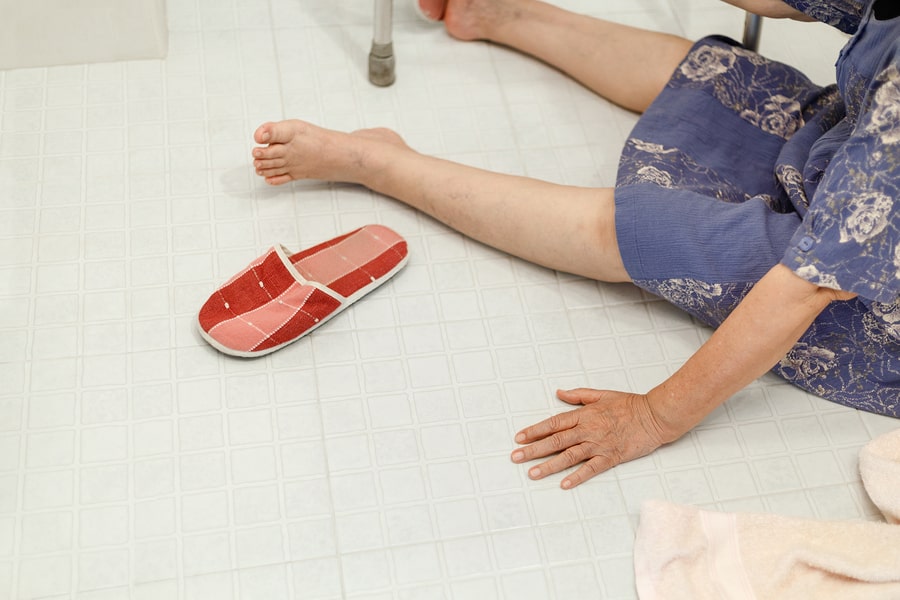 Our Picks for the Transfer Pole For Elderly and Seniors
What is a transfer pole?
A transfer pole is a secure transfer aid bar installed between the floors and ceiling to provide assistance for seniors to move around. It is mounted on the floor and ceiling with screws that ensure the transfer aid is securely held. It also features rubber pads on the floor plate and ceiling plate that holds the security pole in place while also preventing the marring of the floor or ceiling.
The best transfer pole for the elderly can easily be installed beside a toilet, bathtub, or bed as it is compact. This makes it an ideal transfer aid for seniors for support in small restricted areas such as narrow hallways and bathrooms. A transfer pole allows for weight shifting, standing, moving, transferring, or leaving the bed and transferring into wheelchairs and potty chair.
Why Senior Need Security Pole?
As you know, seniors tend to develop motility issues when aging, which cause them to lose the ability to transfer independently from wheelchair to their bed or from bathtub to the floor of the bathroom.
Transfer poles offer good support for the elderly and disabled, allowing them to regain the ability to move around. It also works great on fall prevention.
Most floor-to-ceiling poles for the elderly have high weight capacities and are height adjustable, which allows them to suit a wide range of people. Besides, they also feature safety bars for added security and too easy to install.
In a word, installing and maintaining a grab pole adds stability and security to yourself or your loved ones.
What to Consider When Buying Floor to Ceiling Pole for Elderly
When looking for a security pole, there are many things that you need to put into consideration.
Adjustability
The first factor to consider is whether the height of the transfer pole is adjustable. Choosing a transfer pole with adjustable height ensures it fits well into your different rooms. It is also good for easier storage.
Assembling
Usually, transfer poles come unassembled. Therefore, it is advisable to check if the grab pole that you choose is easy to assemble and if it requires any additional tools to get the job done.
Weight Capacity and Grip
Considering the weight capacity and grip of the security pole for the elderly helps determine whether the aid can support your patient perfectly. Different transfer poles come with different holding capacity. It is essential to be careful and keen on this feature when finding the right transfer aid. Besides, different poles come with unique gripping designs, and thus it is recommended to pick one that is more ergonomic or fits well with you.
Finish
The finish of these assist poles is another crucial factor to consider. You should ensure the pole is comfortable to grab and offers enough frictions. This is highly related to safety while using this product.
Cost
Investing in a grab pole will not cost you a fortune. We advise you to get one from reputable brand and there are not huge gaps between each brands.
Best Transfer Pole for Elderly Reviews
If you are looking for the best transfer pole for the elderly, we have prepared a comprehensive review for you. Here is our list of the top rated products available in the market that you should consider:
1. Stander Security Pole & Curve Grab Bar-Mounted Transfer Pole – Best Overall
#Affiliate links.Last update on 2023-06-09 at 23:37
If you are looking for the best transfer pole for elderly, Stander Pole & Curve Grab Bar is an excellent option for you.
This grab pole offers a multi-use mounted handle for the bedroom, bathroom, or living room. With the tension-mounted design, you can easily move it from here to there without leaving holes or marks. Besides, if you intend to install it permanently in your home, it gets you covered. The transfer pole also comes with screws that ensure the pole can be securely fixed on the ceiling and floor.
The unique design of the transfer pole ensures that you have a grab bar at the most convenient places such as the middle of the room. Moreover, the main pole separates into two 53-inches pieces, which makes it easy to store or transport.
We really like the curved bar design as it provides a way for seniors to stand up easier and confidently.
The Stander transfer aid includes a wrench and no other special tools are needed for assembly.
Pros
Tension mounted design
Allows for both permanent or temporary installation
Height adjustable (7-10 feet)
300 lbs, Weight capacity
Two-in-one standing pole
A product of a reputable brand
Cons
Learn how to install this security transfer pole by watching the video below:
2. Able Life Universal Floor to Ceiling Grab Bar for Elderly – Alternative Pick
#Affiliate links.Last update on 2023-06-09 at 23:37
Able Life Universal transfer pole for elderly is our alternative pick for those who want to upgrade from standard products, but are tight on their budget.
This floor to ceiling security pole is a product of Able, which is known for making medical products that add significant value to a patient's lifestyle.
For people with mobility issues, installing grab bars at home is a well-known solution. However, grab bars are typically relegated to walls .
The Able Life transfer pole features a unique design that enables you to use a grab bar anywhere even in the middle of your room.
Pros
Features handlebar
Tension mounted transfer pole
Height adjustable, 7-9 feet
Supports up to 300 lbs
No permanent installation
Cons
Less detailed instruction manual
3. Stander Tension Mounted Security Pole for Elderly – No Grab Handle Version
#Affiliate links.Last update on 2023-06-09 at 23:37
This is another top quality transfer pole from Stander but without an extra grab bar. This Stander Security Pole allows for a secure installation without the use of fasteners, screws or nails due to its tension-mounted design. It is so sturdy that assists you to stand up with a breeze.
The transfer aid is height adjustable from 7 to 10 feet, which allows it to be installed anywhere and also makes it easy to transport. It also offers an ergonomic grip for safe and secure standing, sitting or transferring a patient to a wheelchair, walker or other mobility aid device.
Compared to the poles we mentioned above, this transfer pole has no curved grab handle but could save some money.
Pros
Ergonomic design with foam grips and cushioned handles
Effective and uncomplicated
Can be installed anywhere
Weight capacity: 300 lbs
Adjustment height: 7 to 10 feet
Does not require permanent installation
Cons
Requires arm strength to install and screws are hard to fix alone
No curved grab handle.
4. Signature Life Sure Stand Pole – High-End Option
#Affiliate links.Last update on 2023-06-09 at 23:37
If you don't mind to spend more money and get a truly high-quality stand assist pole, this Signature Life Sure model is what you need.
Featuring a tension-mounted design, it allows you to install it in a bathroom, bedroom, or living room. The adjustable height ranges 7 to 10 feet and the rubber pad helps to prevent marks and damage of your floor and ceiling.
One thing that sets this pole apart is that it has 2 separate grab bars and you can even decide which height these 2 bars will be installed along the pole. Making readjustment is a breeze which is quite useful to meet your different needs.
Different from most transfer poles in the market, it has 2 special colors available: deep brown and graphite.
If you are not on a budget, this is definitely a good choice to consider.
Pros
Adjustable height 7 to 10'
Supports up to 300 lbs
Can be installed anywhere without drilling
Tension-mounted design
2 separate grab bars to fit your needs
Cons
5. HealthCraft SuperPole with SuperBar
#Affiliate links.Last update on 2023-06-09 at 23:37
If you are looking for the best transfer pole for elderly that install securely without leaving holes or marks, then HealthCraft SuperPole is another good option.
This standing pole features a SuperPole with a super bar that creates unmatched reliability and sturdiness by expanding between the ceiling and floor. It also includes rubber pads that prevent markings on the ceiling and floor.
Featuring a straight grab bar, it provides more support for seniors and people with disabilities. However, it comes with a higher price tag, making it not an ideal choice for price-conscious consumers.
Pros
Offer a safe and secure grip
Supports up to 300 lbs
Promote safe and independent movement
Allows for secure installation without leaving marks
Ideal for even elderly women
Cons
Relatively hard to install the bar
The bar does not seat firmly
High price tag
6. HealthCraft Ceiling-to-Floor Height Adjustable SuperPole
#Affiliate links.Last update on 2023-06-09 at 23:37
This product is another security pole from HealthCraft that offers many benefits to seniors with mobility issues. It is a bit cheaper than the super bar model but we still think it is a bit expensive.
It includes an award-winning super pole system and the grip surface is comfortable as well as anti-slippy. Plus, it is easy to install.
Pros
Quick and easy to install
Features an ergonomic support system
Stylist floor-to-ceiling grab bar
Holds firmly
Provides an excellent gripping surface
Cons
Healthcraft also offers a super pole with a trapeze together.
Bottom Line
Transfer pole provides an innovative way to help seniors and handicapped regain independence and improve self-esteem. It makes daily tasks such as standing up, sitting down, and transferring become much easier for people with mobility issues. Some poles embrace grab bars and others don't. You can decide which floor-to-ceiling pole is suitable for you by considering your health conditions and budget.