If you look in the market, you see that there are so many different types of wheelchairs for all sizes and ages. So, if you are searching for a wheelchair for yourself or someone you know, this article will guide you to be familiar with various types of wheelchairs and their uses.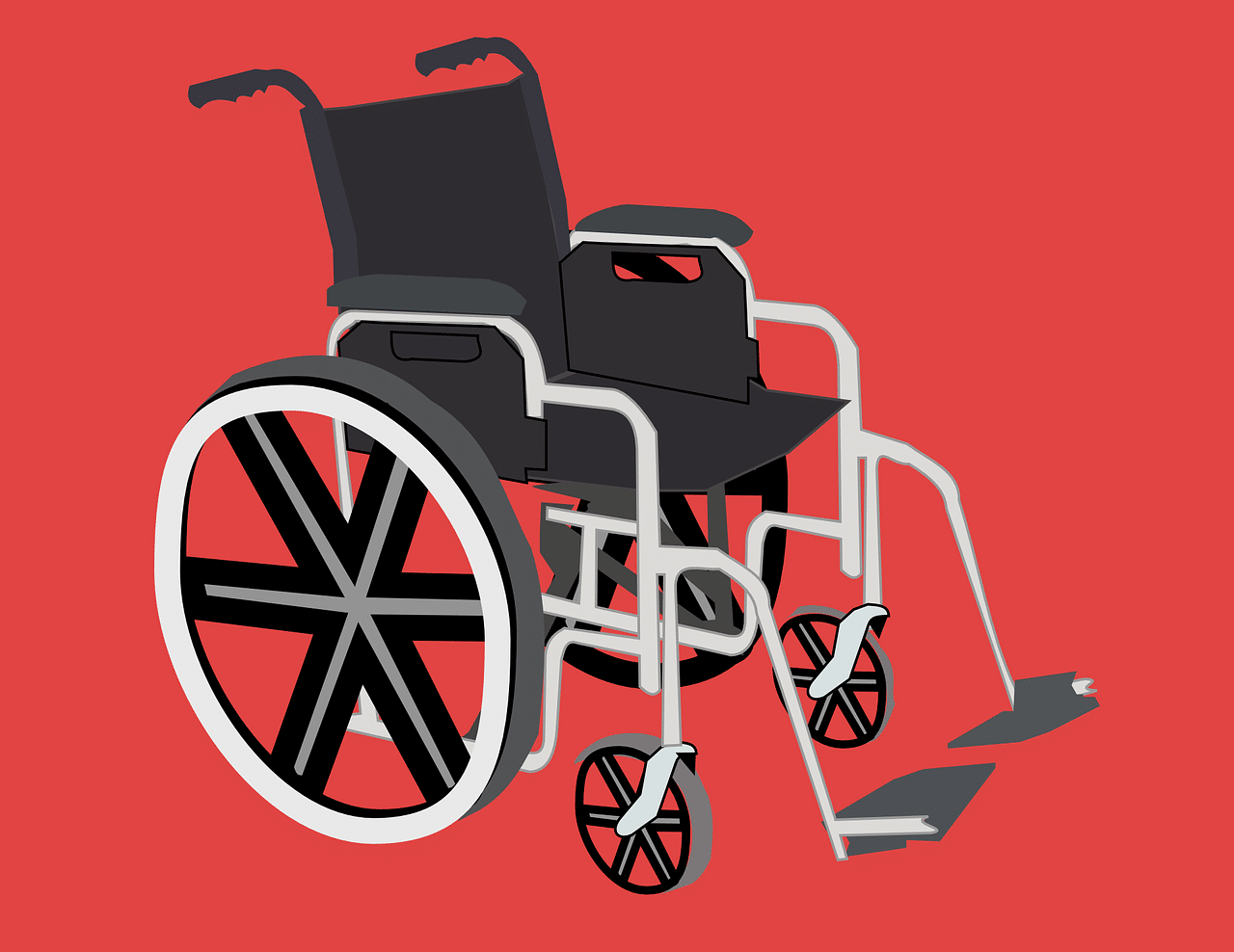 A wheelchair is an essential thing for all the elderly and disabled people with no or reduced mobility. Owning a wheelchair is surely one of the best solutions to mobility problems that are usually faced by the elderly and those who are disabled.
Wheelchairs help old people and handicapped individuals to improve their quality of life and also make them more independent by providing them with improved mobility and access to almost all the places whether it is some building in your local area or somewhere on your business or leisure trips.
Before we move on to the different types of wheelschairs, it is better for you to know what a wheelchair actually is.
A wheelchair is a permit to freedom for elderly and people with disabilities!
In simple words, a wheelchair is a chair that has wheels specially designed to be a walking replacement for people with reduced, limited or no mobility. The wheelchairs also have a locking mechanism. You can even fold these wheelchairs for easy storage.
There are several types of wheelchairs; some use motors while other wheelchairs move through turning the rear wheels manually by the occupant. They also have handles at the back of the seat which allows somebody else to push the wheelchair. People who can't walk due to some injury or decreased mobility use wheelchairs but folks mostly use them to transport the disabled or elderly people.
Here are the different types of wheelchairs for elderly and people with disabilities:
Manual Wheelchair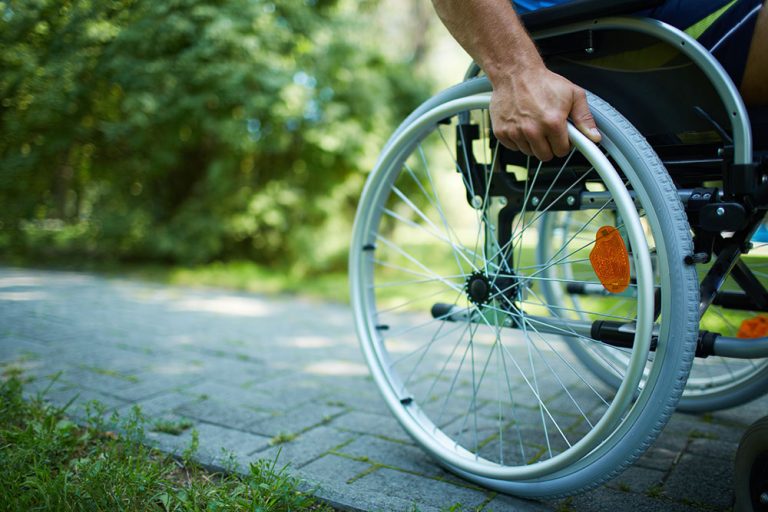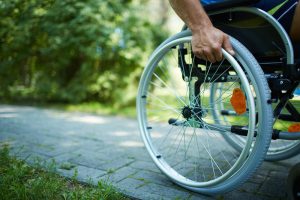 Manual wheelchairs are the traditional ones you commonly see in hospitals with black wheels. These are usually 16 to 20 inches but available in many different colors, sizes, and weight capacities. Most standard wheelchairs can be very heavy and have a steel frame.
For many people, these manual wheelchairs are the most cost-effective choice. The manual ones use the muscle power of the user. This won't be an effective choice if the elderly or disabled person lacks the muscle strength to propel wheelchair by themselves.
Transport Wheelchair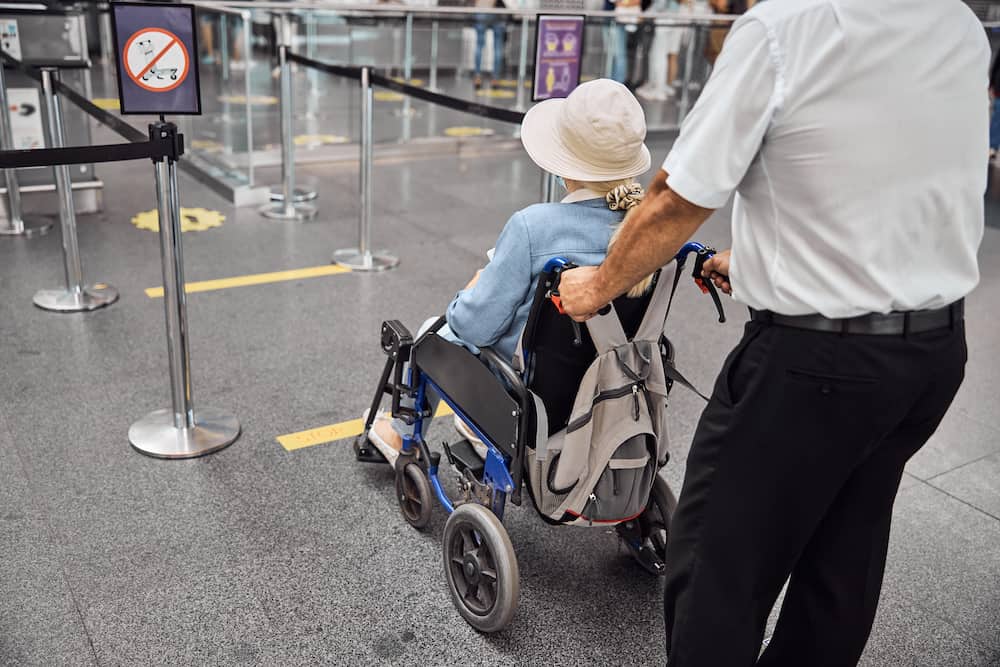 A transport wheelchair is a type of manual wheelchair. Transport wheelchairs are constructed for the transportation of elderly and disabled individuals.
They are also famous by the name of transit wheelchairs. Unlike the self-driven wheelchairs, you will see that this type of wheelchair has small wheels which the users can't for propelling.
These are pushed or controlled by others such as caregivers or attendants. You will probably see them in hospitals and medical offices but this can be useful in the home as well. The good thing about them is that they are foldable and some weigh less than 10 lbs making them way portable for the caregiver to carry or push. Click to see our picks for lightweight transport wheelchairs.
This is ideal for disabled or elderly people who can't propel wheelchairs on their own. If you travel frequently and requires an easy transportation for your elderly, then this type of wheelchair is a perfect solution.
A new advancement in the transport wheelchair category is the Airplane travel wheelchair. It is mainly used by many airlines to smooth the process of transport for people with disabilities or restricted mobility. These are made to pass among the rows of airplane seats. It features buckles for safety during the flight just like seat belts. Moreover, these can also be used for everyday transportation tasks of the elderly.
Reclining/Tilt/Positioning Wheelchair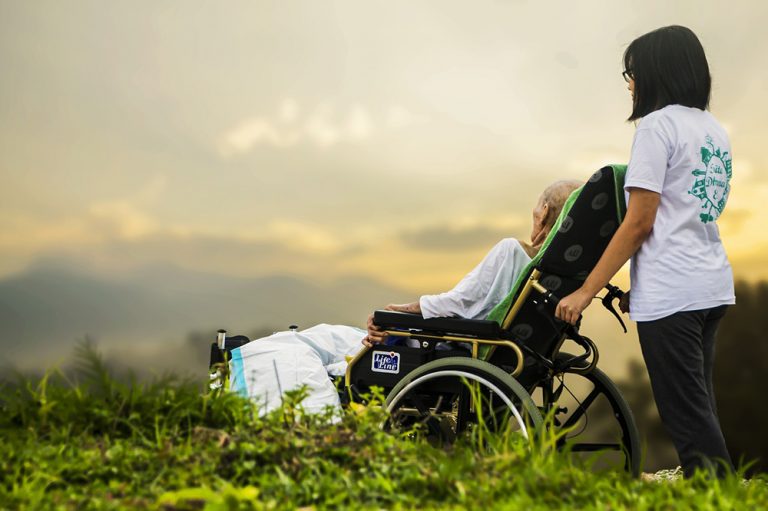 Why do elderly people or patients need to change positions in a wheelchair? An important cause to change positions in a wheelchair is to reduce the pressure on the osseous parts of their bodies that are loaded with pressure and prone to tissue strain and breakdown of skin. But the reclining/tilt or positioning wheelchairs are a great promoter of health in this concern.
Yes, a reclining, tilt or positioning wheelchairs are all the same. The basic design provides adjustment options to wheelchair users. This allows the user to recline at any angle he/she wants comfortably and safely providing extra comfort and support than other wheelchair types.
The wheelchair effectively adjusts the weight of the body which prevents pressure sores. These have adjustable tilt, length, depth, and height. Some of them also come with a pillow for added comfort at a reclined position. Most of them have the ability to change the patient's position in various ways:
Tilt the entire seat system back with no changing of back seat angle.
Reclining the back to a position of lying down.
Raising the leg rests to straight from a bent position and between them anywhere.
One can also see a combination of the above positions in many reclining wheelchairs.
Transferring of patients is much easier with a tilt wheelchair than standard ones. Apart from that, some medical treatments are also simple if the patient is in a reclined position. These can also be propelled by the patient himself and have a high backrest for more comfort. These types of wheelchairs are best for people who have a spinal injury enabling the person to reposition his legs and feet.
---
Lightweight Wheelchair
As the name suggests, lightweight wheelchairs are easier to move by the user manually as they are very light-weight. Its construction uses light-weight materials and includes a shortened back seat. Being so portable and ultra-light, it makes it easy for elderly people to carry out their everyday tasks without using so much energy on moving the wheelchair. The self-driven wheelchair is foldable and easily transportable in a car trunk as well. They are really easy to use even by people with disabilities. It weighs only 20 to 35 lbs.
They have wheels and a grip handle so others could also push the chair. One flaw of this type of wheelchair is that is it not suitable for heavy people. As it is made from all light-weight equipment, so it offers less weight capacity than the heavy duty ones.
---
Heavy Duty Wheelchair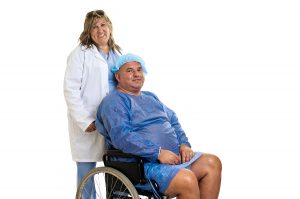 The heavy-duty wheelchairs are for the ones who weigh more than 400 pounds. The design of the heavy duty wheelchair accounts for obese patients with less mobility. You will also find them under the name of bariatric wheelchairs. This type of wheelchair is heavier and wider than any other wheelchair. Their design includes a sturdy steel frame that can hold up to 700 pounds and more. They also come with many attachments like anti-tip bars and adjustable arm and footrest, providing comfort to the patients.
---
Powered or Electric wheelchair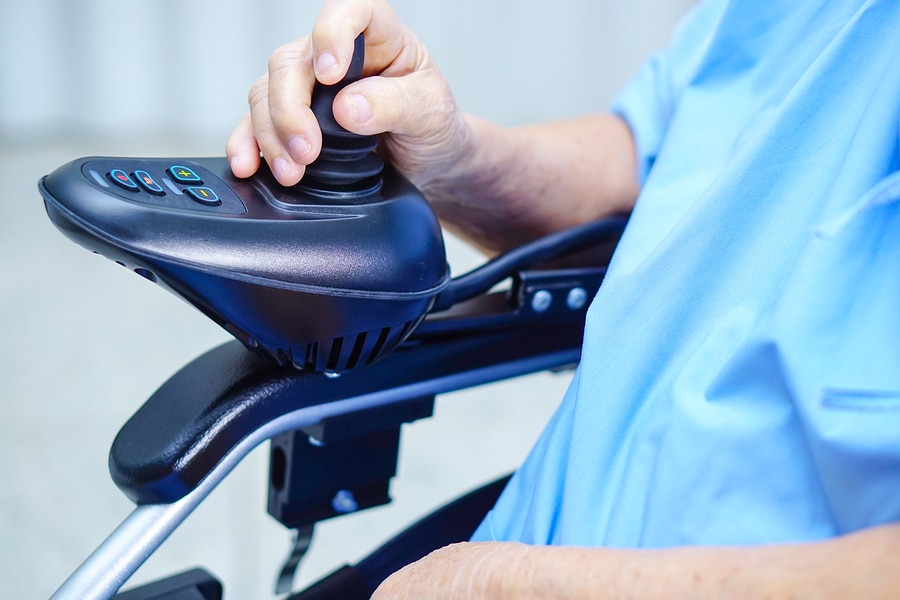 The electric wheelchairs are powered and run by a battery and operated by the users itself or the caregiver. As they have a heavy-duty design, they are heavy to push manually.
It is perfect for those elder people who can't use the wheelchair manually. These are very popular as they provide complete freedom of mobility without the need of help from a caregiver or nurse. You have to charge the wheelchairs before using them. These wheelchairs are best people with cerebral palsy and restricted mobility. The electric wheelchairs are a bit expensive than others.
They also have several variations:
Advanced electric wheelchair: The advanced technology wheelchairs are so easy to use and adapt to nearly all requirements of the users like a device for speech, respirator, environment control, switches and control buttons for foot, armrest and back adjustments. This type of wheelchair with recline body positioning ability.
Folding electric wheelchair: You can fold this type of electric wheelchairs, making it portable so you can easily put in a car, bus, train or even a plane yet giving you all the electric wheelchair features.
---
Ergonomic or Eco Wheelchairs
These wheelchairs are designed to reduce pressure effectively throughout your body. What these eco wheelchairs do is that they enhance stability, distributes your weight equally on the cushioned sear which lowers the spinal damage and risk of pressure sores.
When people sit in their wheelchair for long hours, it causes discomfort and other issues. But, this ergonomically designed wheelchair will improve the flow of blood and provides superior support for the lumbar. It is also foldable with many other comfort features like footrests that can be adjusted. It is ideal for all elderly people who spend a prolonged sitting time.
---
Hemi Height Wheelchair
If an elderly person has more strength to propel the wheelchair with their feet than arms, then Hemi height wheelchair will serve them the best. These wheelchairs construction includes a double axle allowing the user for easy adjustment to hemi height.
This includes about 3 to 4 inches or raising to the standard height. The low hemi height allows the user sitting in a wheelchair to propel easily using their feet. Low height also provides a good fit for people that are below 5'2 ".
---
Sport wheelchair
If you want disabled or elderly people to enjoy the pleasure of sports, then a sports wheelchair is the way to go. It is really easy to maneuver by the people with less mobility power. A sports wheelchair has special features that make it possible for disabled people to play different kinds of sports. you can even customize these wheelchairs depending on the sports activity.
The main difference these sports wheelchairs have from standard one is that their big back wheels towards the angled seat allow easy and tight turning to play sports like basketball etc. The slanted wheels make the foot part of wheels to bump and keep space up for the hands to push the wheels. You can even use these special wheelchairs for racing as they have two big back wheels angled inwardly, having a small front wheel.
---
Standing Wheelchair
This type of wheelchair for elderly or disabled persons can actually help them stand. It helps those patients with reduced mobility when moving between sitting and standing positions. This standing and elevating wheelchair support the patient's upper body only and then requires that the patient be able to carry a certain weight.
The basic construction consists of a frame of metal, a supporting padding and strap system. This helps reduce the falling risk of patients at increased risk significantly. A few straps attach to the lifting arm that pulls the patient to a standing position when another person lifts the wheelchair. It also consists of a wide padded belt that wraps around the patient's chest. The patients place their both feet on the platform and put their knees on a supporting knee block pad which prevents bending the knees when lifted.
---
Beach Wheelchair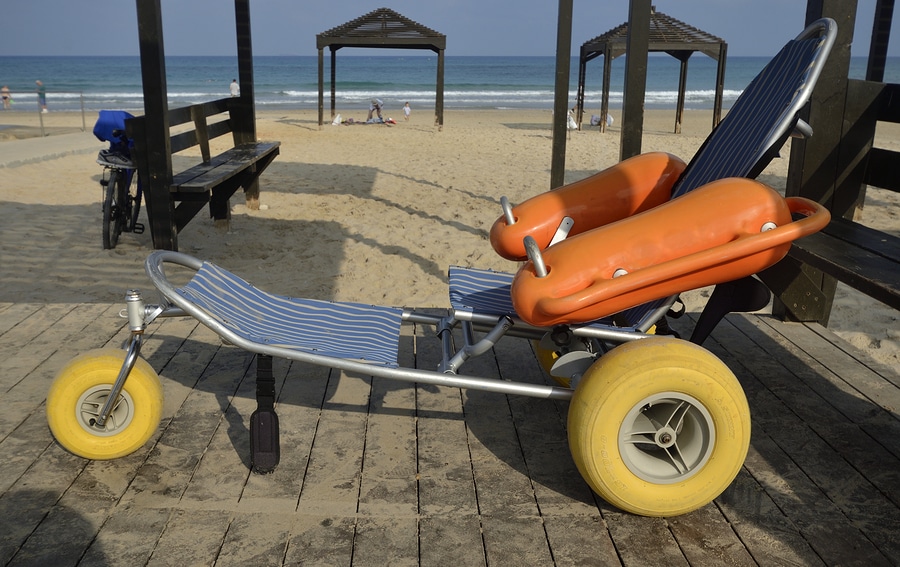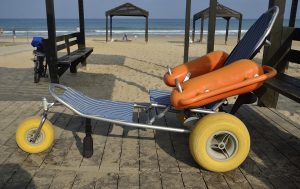 You definitely need to have a beach wheelchair because all elderly and people with disabilities have the right to enjoy a beach. The sandy surface of the beach can hang nearly every wheelchair down. The design of the beach wheelchair is with aluminum or PVC tubes having the large balloon-like tires. This specific design won't let the wheelchair sink into the granular sand.
---
Shower Wheelchair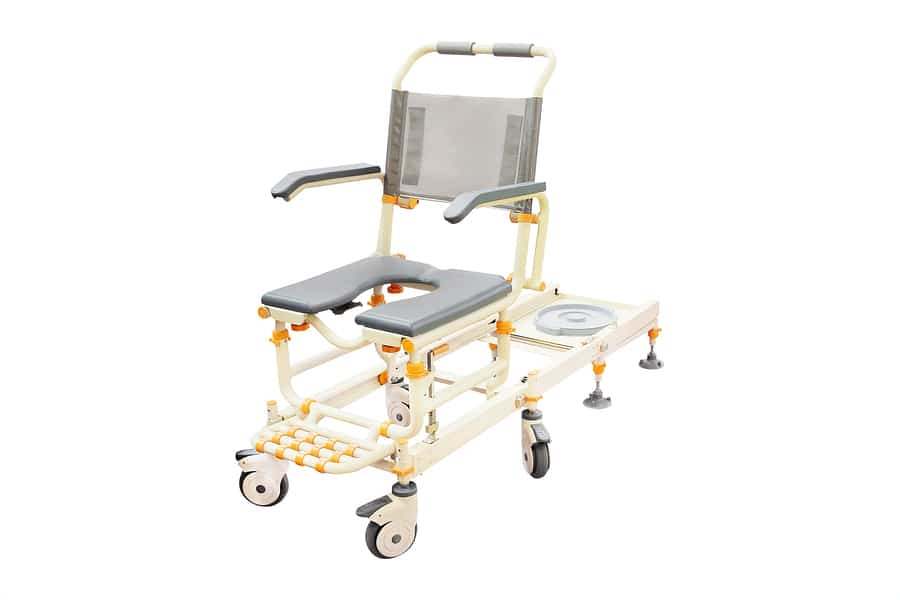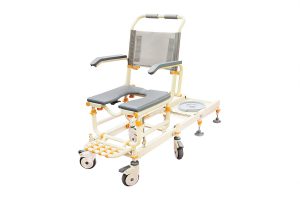 When we are getting aged, standing up for bathing could be a hassle, hence a shower chair becomes a must-have for seniors. However, for people who have severe mobility issues, a shower wheelchair would be a better choice due to the fact that caregivers can transfer them from here to there easily.
Shower wheelchairs are waterproof and easy to operate. Most of them come with a commode function.
For all types of wheelchairs, if you want to carry them for a long journey by car, you may need a wheelchair carrier for the back of a vehicle. A wheelchair cushion and portable wheelchair ramp will make your journey much easier and comfortable.
In addition to the types, I also recommend you to pay attention to the width of wheelchair before making a purchase.
Verdict:
When you buy a wheelchair for your loved ones, it is most important to look for a model that perfectly fits their body and meets their daily requirements. Then, there are so many other aspects to keep in mind when choosing the right type of wheelchair for elderly and people with disabilities. These factors include the price, where the person lives, where they plan to go, transportability, accessibility, and how comfortable they are with a wheelchair.