After finding a good walker, the second task for you is to look for an appropriate walker tray.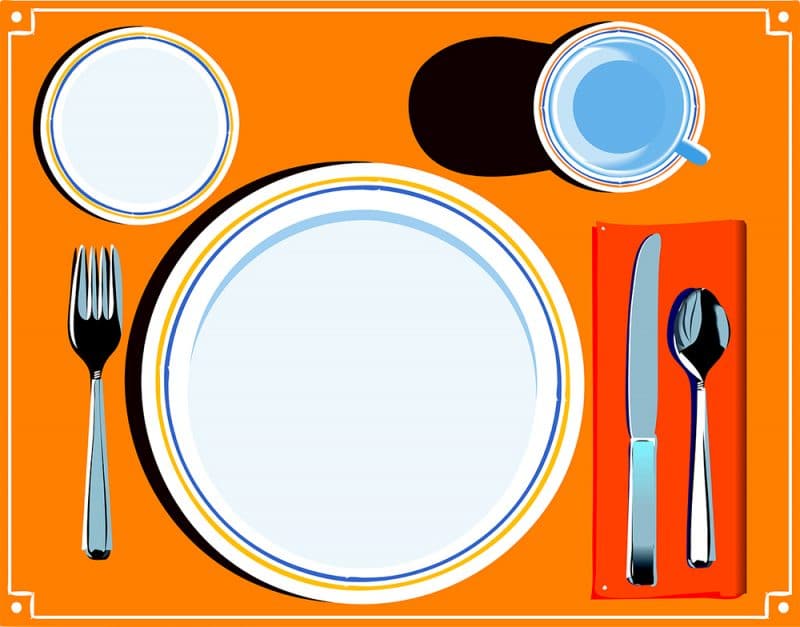 These trays solve the problem of carrying foods and personal items, it also helps to reduce falls.
In this post, we will discuss the best walker trays in the market and share some useful infomation about it.
Our Top 3 Picks
The designs of walker trays don't vary too much. If you want to make a quick decision, then try the 3 good ones in the table. Otherwise, you can read our reviews to get more details.
Best Overall
NOVA Medical Products Walker Tray with Two Cup Holders,...
Include Two Cupholders
Medline Guardian Walker Flip Tray, Gray, 1 Count
Good Compatibility
Drive Medical 10124 Walker Tray with Cup Holder, Gray
Best Overall
NOVA Medical Products Walker Tray with Two Cup Holders,...
Include Two Cupholders
Medline Guardian Walker Flip Tray, Gray, 1 Count
Good Compatibility
Drive Medical 10124 Walker Tray with Cup Holder, Gray
#Affiliate links.Last update on 2023-12-03 at 01:28
Best Walker Trays: Reviews
The tray for walker provides the perfect solution for seniors to remain independent as they age.  Their freedom and doing things for themselves matter to them a lot, and they increase their self-esteem. Read our reviews before making any purchase.
1. NOVA Medical Products Tray for Folding Walker – Best Overall
#Affiliate links.Last update on 2023-12-03 at 01:28
The folding walker tray by Nova Medical is our first choice for the best walker tray.
We like the design of cup holders. It comes in different sizes and the grooves for cup handles are perfect for transporting drinks. This tray also features a non-slip surface and raised edges, preventing items on the table from spilling.
Its installation is straightforward and does not require any tools. The foldable design is great for small spaces.
Additionally, the walker tray comes with clamps above the bottom and top to protect it from falling. These adjustable clamps have a width of 6 1/4'' between them.
The tray can fit the tubing of a folding walker with a 1-inch diameter and 18 inches as the width of the overall walker. Dimensions are 10.5"W x 16"L x 1.25"D.
Pros
Easy to install
Raised edges to prevent spills
Side handles to assist in lifting the tray
Folds down for easy storage
Well shaped cup-holders
Made of non-slipping surface
Used with all walkers with seats
Cons
Maybe small for some people.
2. Drive Medical Deluxe Folding Walker Tray – Best Tray With 2 Cupholders
#Affiliate links.Last update on 2023-12-03 at 01:28
Drive Medical Deluxe walker tray is another great tray with 2 cup holders.
Featuring easy installation, it is convenient for seniors and patients when there is nobody around to help. It enables you to carry it from room to room without any assistance.
Plus, the tray is made of sturdy plastic and quite easy to clean. 
This tray can fit two button walkers of many manufacturers, but it's still important to measure your walker before. This item measures 16″ W x 12″ D x 2″ H , providing enough space to fit whatever you want to transport.
Pros
Easy installation
Fits 2 button walkers of most manufacturers
2 cup holders with grooves for the cup handles
Easy to clean
Cons
Lacks side handles to lift the tray
It's hard to tilt the tray on your walker
3. Drive Medical Universal Walker Tray with Cup Holder – Best Compatible Option
#Affiliate links.Last update on 2023-12-03 at 01:28
This tray is compatible with most walkers and is easy to install. It is highly possible that you can use the same tray even if you buy another different walker.
It only weighs 5.6 ounces, and its dimensions are 23″ L x 17″ W. Using this product, you are enabled to carry your items safely while balancing the walker. Made of high-quality plastic, this item is built to last.
However, it only includes one small cupholder.
Pros
It's easy to install
Compatible with all manufacturers walkers
Made of quality material
Easy to clean
Cons
Has only one cup holder
Lacks the folding feature
The cup holder does not have a cup handle groove
4. Nova Walker Tray – Best Budget Option 
#Affiliate links.Last update on 2023-12-03 at 00:14
If you are on a budget or don't care much about the bells and whistles, this item are likely to meet your needs.
Another product from Nova, you can rest assured the quality. Even though it is relatively cheap, it still comes with 2 cup holders. The plastic is thick, allowing it to carry your personal items steadily.
However, the handle cutout widths are only 11 1/2″, which may be not big enough for some models of walkers.
Pros
Cheap
2 cup holders included.
Durable and steady
Cons
The opening is not big enough for some walkers.
5. Walker Tray by Invacare
#Affiliate links.Last update on 2023-12-03 at 00:33
This is a high-quality tray for walkers from a top brand Invacare. This black table is very durable and looks very chic.
The tray helps seniors to transport food and personal items from one room to another steadily. The sloped corners are designed for easy cleaning.
It also comes with clip-on brackets for secure attachment. However, the Invacare tray is limited to fit specific walker models.
Pros
Has both pen and cup holders
Easy to attach
Convenient for daily activities
Easy cleaning
Raise edges to prevent spills
Cons
Does not have a folding feature
Only suits a few walker models
6. Medline Guardian Walker Flip Tray
#Affiliate links.Last update on 2023-12-03 at 01:28
The Medline guardian flip tray is one of the top-quality folding trays on the market.
It has two cup holders and enough space that enable you to carry plates, cups and other personal items easily. The cup holders are well- shaped, and the edges are raised to ensure minimum spills. Moreover, it comes with a folding mechanism to save space when it's not in use.
In addition, it is latex-free and easy to attach to a walker. It weighs 2.5 pounds, and its dimensions are 16 x 12 x 3 inches.
Pros
Has two cup holders
It's latex free
Easy to attach
Folding feature
Raised edges
Cons
Not easy to clean.
It may not fit in many walker models
Why seniors should Use a Tray For Walker
Normally, the 3 wheel walker and 4 wheel rollator have an embedded tray on them, but for the simple standard walker, you usually need to buy the tray separately.
Provides Safety
Moving into your house with walker alone may be very difficult because you have to balance the items you're carrying and the walker. These may cause imbalance and make you get an accident.
For Convenience
Trays for walkers help you to carry your personal belongings without any difficulty. They are raised at the edge to prevent any spillage. It also assists in carrying things from the fridge and placing them in a plate.
Provides independence
When seniors are independent, they are thrilled, have healthier lives, and live longer. With this item, seniors do carry items for themselves even when there is no one around to help.
Enjoy Mealtime
With the tray on the walker, you can sit on your recliners and enjoy your meal on the tray ( adaptive utensils can help you eat even easier). Or you are enabled to put your favorite snacks on it and watch a classic movie.
What to Look for in Walker Tray
There are susceptible features that should be in a tray.
Raised edges
The edges around the tray should be elevated to prevent fluid items from spilling. Some seniors experience shaky hands and the edges provide them more security while eating or drinking.
Easy installation
Most trays for walkers are easy to install. For patients and the elderly who live alone, it is essential for find something easy to handle.
Cupholders
If you like to drink different beverage at the same time, you should look for trays with 2 cupholders. You should also look at the dimensions of holders ensuring your cups can fit in them.
Material
Generally speaking, walker trays are made of plastic that is convenient for easy cleaning. We advise you to check the thickness of the material. A table that is too fragile is hard to bear the weight of food and dishwares.
Foldability
If you like to use the tray often, a foldable tray could be a better choice as it save your time for attaching or detaching it from time to time.
Compatibility
It's vital to select walker trays that are compatible with many manufacturers. You should like the dimensions and ensure the handle cutout is big enough for the walker handles.
FAQ
How do you measure for a walker tray?
You should measure the distance between the insides of the walker handle grips. If the measurement is between the distance of the outsides and insides of tray handle holes, then they can work together. It also important to ensure that the length of the handle holes is bigger than the width of walker handles.
How do you carry food in a walker?
Walker tray, walker basket, and walker bag are good accessories for carrying food. Walker tray is better for carrying drinks and dinners indoors while basket and bags are great solutions for carrying groceries and personal items outdoors.
Bottom Line
Walker trays provide a solution to the individual who uses a walker throughout the day. They help you carry your items and balance your walker with two hands to avoid accidents. Seniors feel confident when they can still do several things for themselves without any aid.
It is essential to take the measurements of your walker before buying a tray. If you are short of time, you can start your journey by checking the products on our list.