AbleData.com was a website sponsored by the National Institute on Disability, Independent Living, and Rehabilitation Research. AbleData described itself as the "premier source for information on assistive technology." It achieved this goal by providing information on over 40,000 assistive technology products and rehabilitation-related equipment.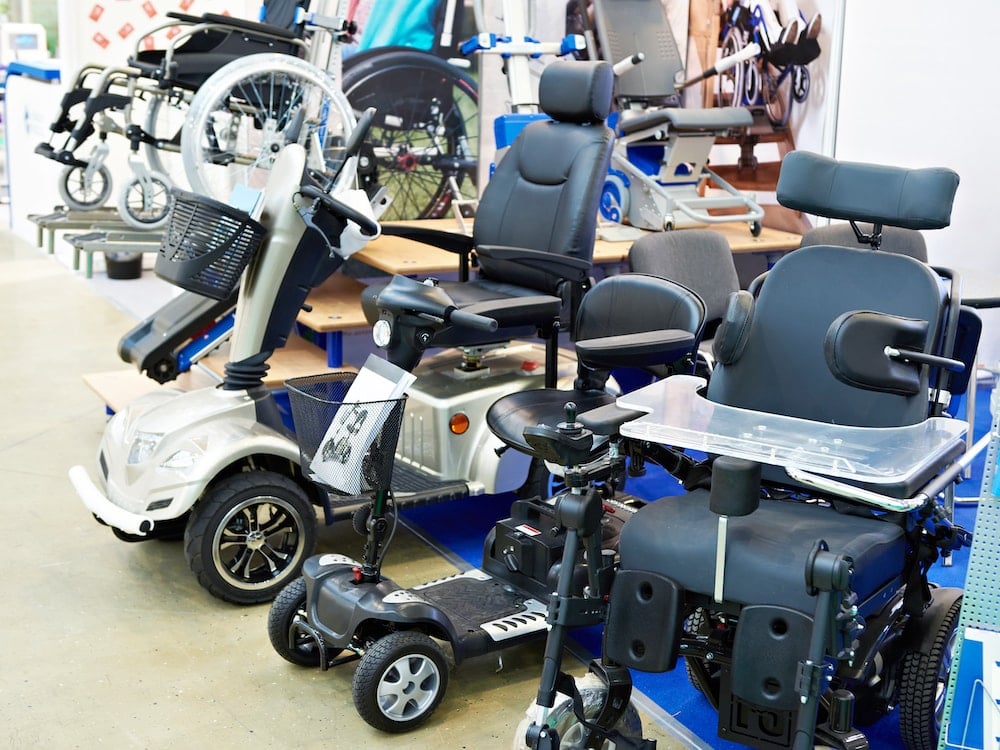 Today, attempting to find AbleData.com consistently shows the message, "This site can't be reached." What could have happened to the site that contained a database that included over 5,000 manufactures, 3,000 organizations, and 11,000 research abstracts?
We took some time to find out what happened to AbleData.com. We follow the organization's history, look at the products it featured, the awards it won, and some of the content it delivered to its visitors.
The History of AbleData.com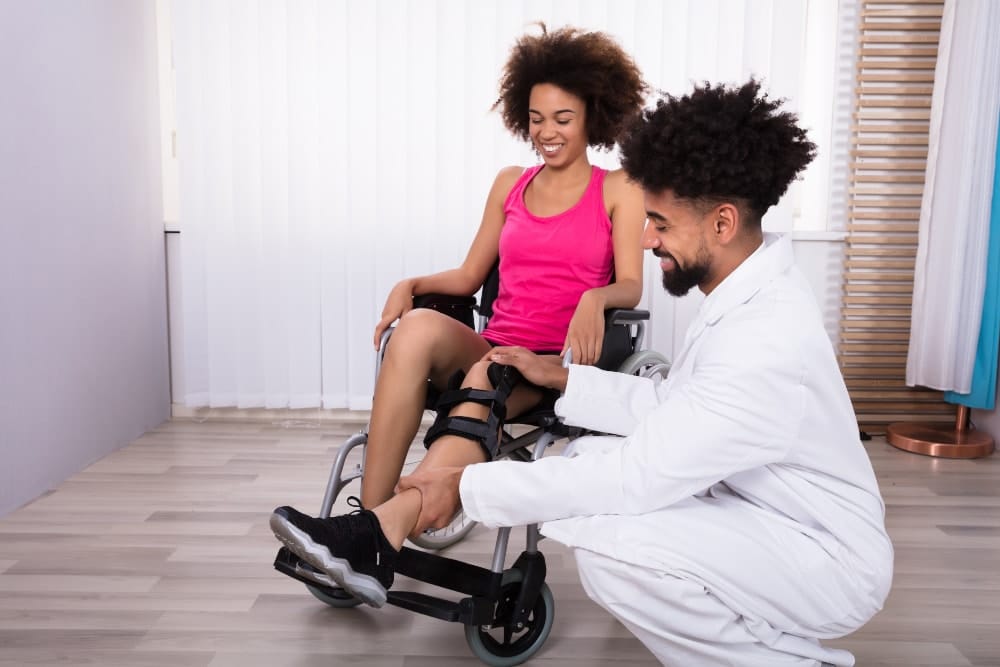 The idea that would later become AbleData.com was first pitched to the National Rehabilitation Information Center (NARIC) and the National Institute of Health Research (NIHR), by Marian Hall, in 1980. Hall, an occupational therapist, supported her idea by collecting thousands of documents and company product catalogs related to assisted technologies and mobility aids such as wheelchairs, walkers, and canes.
Hall's pitch was eventually successful. In 1982, the grant to start the project was officially approved, and AbleData started getting funds under the NARIC grant. The funds came from the NIHR. The NIHR changed its name to The National Institute on Disability, Independent Living, and Rehabilitation Research (NIDILRR) in 1984.
Giving People with Disabilities Access to Technology and Services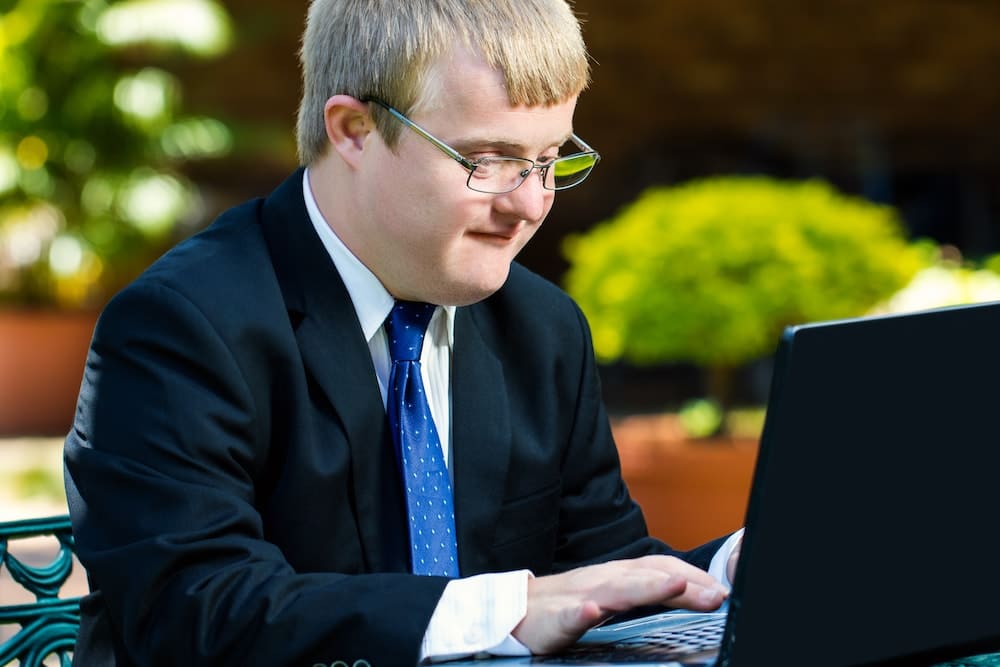 AbleData.com was best known as a free service dedicated to assisting people living with disabilities worldwide, giving access to assistive technology products and rehabilitation equipment. The organization achieved this through "providing objective information about assistive technology products and rehabilitation equipment available from domestic and international sources."
The idea of assistive technology (AT) is described by the Assistive Technology Industry Association (ATiA) as "any item, piece of equipment, software program, or product system that is used to increase, maintain, or improve the functional capabilities of persons with disabilities." 
ATiA adds that assistive technology assists "people who have difficulty speaking, typing, writing, remembering, pointing, seeing, hearing, learning, walking, standing and many other things." The organization adds that "different disabilities require different assistive technologies." 
AbleData did not sell any products or services. It provided its services by connecting companies with assistive products to people who needed them. The site indicated that it had more than 40,000 products in its database.
The organization listed an array of groups and organizations that benefited from its services:
Consumers: Living with disabilities, and other entities like caregivers, therapists, counselors, and family members of people living with disabilities and their friends
The education community: Including researchers, teachers, and students
Professional communities: Including librarians, employers, engineers, federal and local government employees, medical professionals, and rehabilitation specialists
Industry players: Like construction firms and architects, assistive technology manufacturers and distributors, and durable medical equipment distributors
Added to commercial products, the database showed "do-it-yourself products, custom adaptations to commercially available products, and prototypes." 
A Rich Source of Information
When it comes to information, AbleData.com could be described as a treasure trove. The site provided a service detailing product descriptions and features, prices, and full contact details of the supplier or manufacturer of AT products and rehabilitation equipment. It also had a section for reviews.
The AbleData website was equipped with a key-word search function. Browsing was simplified because it offered 20 major categories, each containing information on AT products and disability equipment. Visitors to the website could customize their experience by "saving products, searches, and preferences."
AbleData.com also provided access to alphabetically-listed information about internet resources and other issues related to disabilities. It also had information about "conferences, calls for papers, workshops and educational opportunities that relate to assistive technology and other disability-related issues."
To make life easier for visitors to the site, AbleData.com listed companies by state. Added to this was the International Resources section.
Visitors to the website had to register a free My AbleData account to which they could save resources and products. Through this feature, visitors could easily find recent site searches and also save their preferences. However, registration was optional as visitors could access the website's information without the need to register.
Macro International Takes AbleData to the World
In 1992, Macro International was awarded a $3.9 million, 5-year contract to manage the operations of AbleData. Macro International described itself as a service that "delivers research-based solutions to complex problems, combining a high level of expertise and state-of-the-art tools and techniques to provide answers that are on time and on target."
Macro took AbleData internationally, turning it into a service that assisted over 5 million people annually. Katherine Belknap was at that time the project director of AbleData. She is quoted in a 2008 interview saying, "Under Macro's stewardship, AbleData has grown to be a one-stop resource for information on assistive products and disability issues, providing people in need with information they can use to improve their quality of life."
It looks like the running of the website went back to the NIDRR when the Macro contract came to an end in 1997.
AbleData Wins APEX 2016 Award
As a sign of the vital work it was doing, AbleData won the APEX 2016 Award. The awards are the brainchild of a company called Communication Concepts. The company describes itself as the organization that helps "communicators write, edit and manage more effective business publications."
According to the organizers, "APEX Awards are based on excellence in graphic design, editorial content and the ability to achieve overall communications excellence." They continue, "APEX Grand Awards honor the outstanding works in each main category, while APEX Awards of Excellence recognize exceptional entries in each of the individual categories."
What Then Happened to AbleData.com?
In the second half of 2020, AbleData.com posted an announcement: "Important Notice!! Due to a realignment of the National Institute on Disability, Independent Living, and Rehabilitation Research (NIDILRR) priorities, AbleData will be discontinued on September 27th, 2020. We will post additional information as it becomes available."
The website provides no further information regarding why it was shuttered.