If you're getting older and starting to have problems moving around, it may be time to get a walker. A good walker can make you feel safer when walking on the street or in your home. They're so useful that 24 percent of adults over 65 have used one.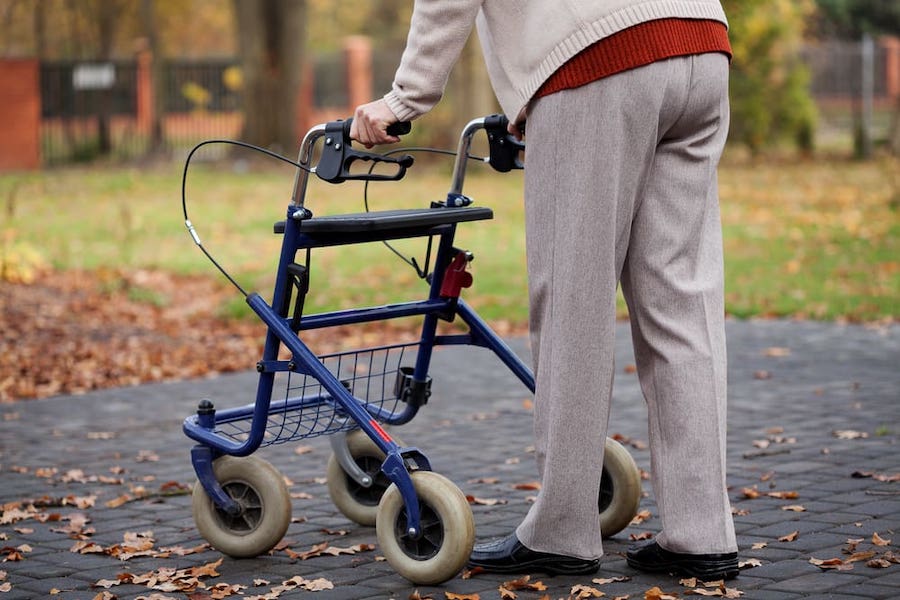 But what does your Medicare insurance cover? Will it pay for a walker, and can you pick the model you like best? Are there costs for you to pay out of pocket?
We'll go through all you need to know in this article, so read on.
Can You Get a Walker Through Medicare?
Let's get straight to the question, will Medicare pay for a Walker? The short answer is yes, but there are conditions.
Walkers and rollators are considered Durable Medical Equipment, or DME, in Medicare. Your Medicare Part B will pay for a walker if a doctor prescribes it. You'll also need to get it approved by Medicare as medically necessary for you to move around.
However, Medicare will only cover the walker's cost if your doctor and the walker's supplier are enrolled in Medicare, so you must check this out.
You'll also have to cover 20 percent of the cost yourself and have to pay your yearly deductibles before getting the walker. In a case where the medical condition impeding your movement isn't permanent, Medicare will cover renting the walker.
Does Medicare Cover Walkers With Seats?
Yes, Medicare also covers walkers with seats, if you have a medical necessity for one. The order from your doctor will have to specify your explicit need for one, and your insurance will cover it. But you might be limited to the more low-end models of walkers, depending on the available suppliers.
We recommend finding a walker with front wheels, as it will help you move around without any lifting.
How Often Will Medicare Pay for a Walker?
Medicare will cover for a new walker if your previous one is no longer usable and its recommended lifetime has been fulfilled. The product life depends on the equipment, so you'll have to consult the supplier and Medicare. However, it's always at least five years, so if the walker breaks sooner your insurance may not cover a new one.
If the product breaks before the time has passed, you can consult the provider in case it arrived faulty. Medicare also covers repair for your walker, if you use Medicare-approved suppliers.
Does Medicare cover the UpWalker?
UpWalker is a supplier that's not enrolled in Medicare, so it's not covered. If you decide to get an UpWalker instead of a product from the suppliers that are enrolled, you'll have to pay the full cost yourself.
The UpWalker is an amazing walker that lets you walk upright, restoring seniors' dignity with mobility issues. Your doctor can prescribe it as medically necessary for you so that your alternative personal health insurance will cover it, but not all medical insurance will.
How Much Do Walkers Cost?
How much a walker cost depends on the model, and there's a lot of variety. If you're looking to save on the walker, you can likely find one for less than $100. However, high-end models can cost several hundreds of dollars.
What is Medicare Part B?
Medicare Part B will cover for your walker, but many people are confused by what this means. Let's go through Medicare Part A, B, C and D, so you'll know what you can expect from each insurance plan.
How Does Medicare Work?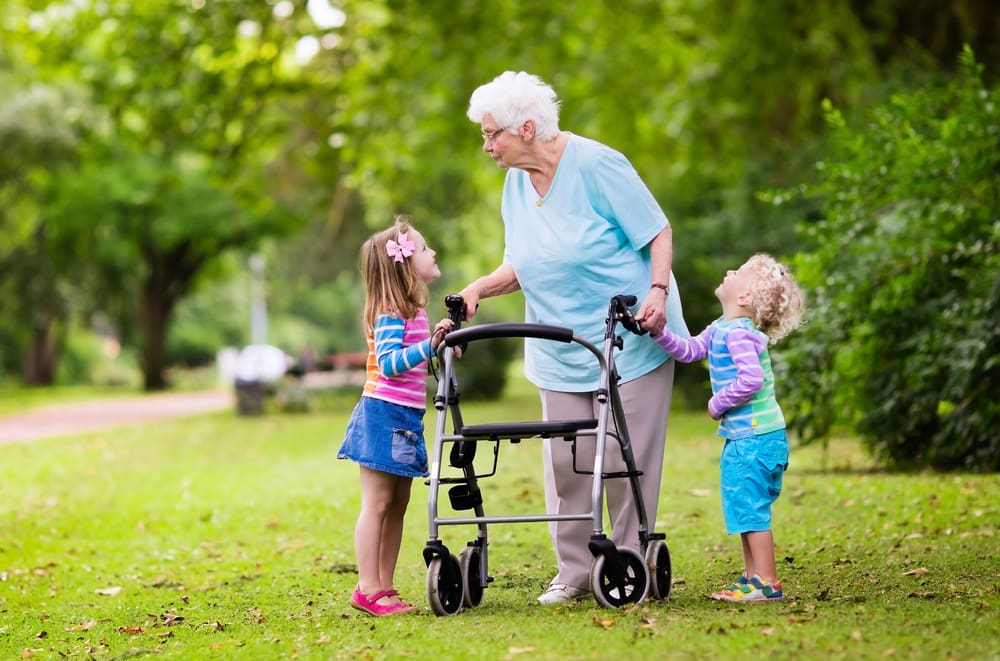 Medicare is a health insurance program that's available for people 65 and older. In some conditions, people under 65 are also eligible for Medicare, for example, if they have disabilities.
Contrary to Medicaid, which is a federal health insurance policy for people with low income, Medicare applies to you regardless of income.
Social Security offers you Original Medicare, which consists of Parts A and B. Most older adults qualify for Part A if they've paid their taxes, but Part B will require you to pay a premium.
Medicare Advantage Plan, Part D and Medigap are insurance policies private companies offer to extend the benefits. You'll need to pay for these separately.
Medicare Part A
Medicare Part A is hospital insurance. It covers hospital stays and care. It also covers care in some nursing facilities, if you need to stay in one after you've been a patient at a hospital. Medicare Part A insurance won't cover for DME, such as walkers while you're there.
Medicare Part B
Medicare Part B health insurance is for outpatient treatment, or care outside of hospital stays. It covers doctor's appointments and home healthcare, as well as DME, including a walker.
Medicare Part B premiums can sometimes be high, depending on your previous earnings. This is why Part B is optional.
However, if you choose not to enroll for Part B at 65, the premium will rise 10 percent each year you don't enroll. The smartest option for the future is paying for Part B as soon as you qualify. You'll keep your premiums low and make sure you get the outpatient care you need, as well as equipment when required, such as a walker.
Medicare Advantage Plan
The Medicare Advantage Plan used to be called Plan C. It covers both Plan A and B for inpatient and outpatient treatment. This includes the cost of a walker and other durable equipment when your doctor prescribes them to you.
Medicare Advantage plans are offered by private insurance companies authorized by the government. Most plans cover prescription drugs, as well as dental care and hearing services, but the exact specifications of each plan depend on the company. So do the copays you'll pay for your equipment.
Medicare Part D
Medicare Part D is a private insurance policy that helps you pay for prescription drugs. The price will depend on your insurance company.
Medigap
Medigap is a type of insurance policy private companies offer to help you pay for the costs Medicare doesn't cover. These include the yearly deductibles and out-of-pocket copays, which are 20 percent of the price in a walker's case.
The Takeaway
If you have Medicare Part B, it will pay for most of your walker's cost. You'll also have to make sure the walker is from a supplier enrolled in Medicare before you buy it. This often means you'll have to pick a low-end model.
You usually have to pay for 20 percent of the walker's cost out of your pocket, as well as the yearly deductibles.
Also note that the free Medicare Part A will not pay for the walker, as it's only hospital insurance. You'll need Medicare Part B or the Advantage Plan to get this type of medical equipment, and both these plans require you to pay a premium.