The lack of space in various studio apartments and houses has become a real problem. One of the culprits is the bed that seems to take up all the space in the room.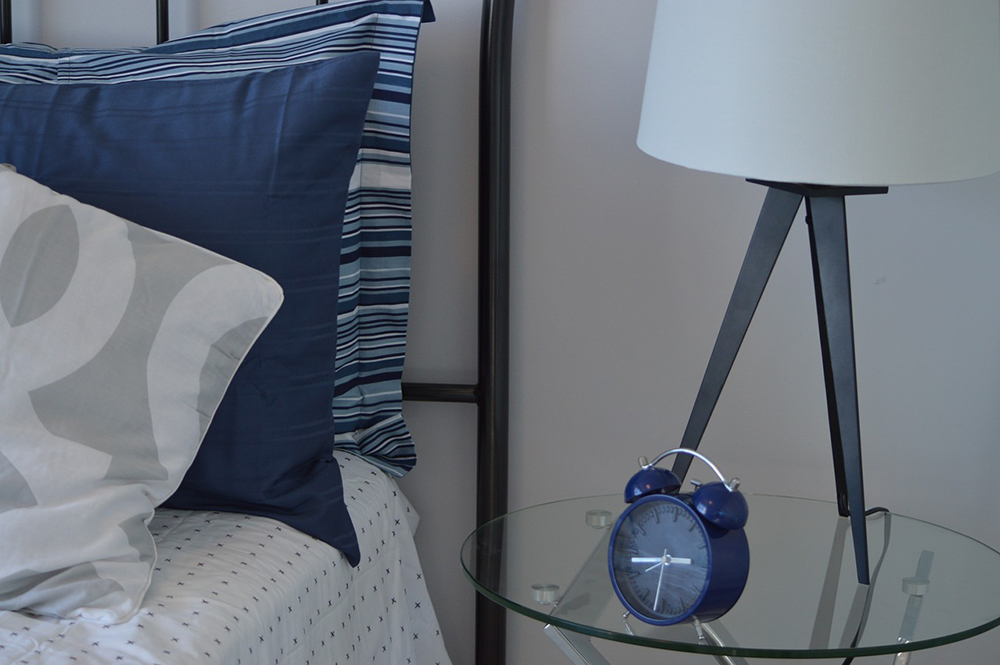 If you are looking for a more space-saving solution that will allow you to lounge around during the day to read a book while still providing you enough pace to sleep at night, then the pop-up trundle beds for adults are for you!
You might wonder, "What pop up trundle beds are and what makes them so special?" Well, read ahead and find out!
#Affiliate links.Last update on 2023-12-03 at 00:14
What are Pop-up Trundle Beds for Adults?
Pop up trundle beds feature a metallic frame on casters with a mattress on top that can easily fit under a regular bed or couch. This allows you to slide the trundle bed out whenever you need it and slide it back in during the day.
The trundle has wheels or rollers attached at the bottom, which makes it easier to use them and store them.
They are called pop up beds because you can pop up them up to the same level as a regular bed and no one will be the wiser! You can even place them together for more space.
Pop up trundle beds for adults require more sturdiness and durability than those for kids. This is because adults are heavier than kids!
Trundle beds are available with bunk beds and couches/sofas as well. This allows for the maximum sleeping space in just one piece of equipment.
Best Pop Up Trundle Beds for Adults Reviews:
1. Leggett and Platt – Pop-Up Trundle for Twin Daybeds – Dual Gravity Locks – Best Overall
#Affiliate links.Last update on 2023-12-03 at 00:14
Sometimes you just need some extra space to sleep soundly. Maybe you're putting up some guests for a while, and you don't have room for an extra bed in the house. That's where Leggett & Platt's Pop-Up Trundle comes in.
This trundle is spring-loaded and can be opened up securely whenever it is needed to give you extra sleep for any guests you have over. It comes with a locking spring that has an automatic setup that elevates the trundles and locks into place to keep the unit fixed for use.
The pop-up trundle also comes with some high-quality gravity locks, which make sure that the trundle stays in place when it is kept in the elevated position.
This is a great unit that can be safely used when needed and packed neatly and securely whenever the trundle isn't being used. With a firm framework, sturdy support and great design, Leggett & Platt offer you the best trundle for your sleeping needs.
Pros
Affordable
Long-lasting
Strong lock for position-fixing
Safe to use
Can be stored
Easy setup
Cons
No instructions
Locking mechanism requires time to get used to
2. Kings Brand Furniture Metal – Twin Size Pop Up Trundle Beds for Adults
#Affiliate links.Last update on 2023-12-02 at 22:47
Kings Brand Furniture Twin Size Metal Platform is one of the best trundle beds for adults when it comes to quality, portability, and comfort.
The foldable trundle beneath the daybed imparts an ageless look to the bed. It includes a platform with metal slats for support, which makes it substantially long-lasting.
The assembled dimensions of daybed are 77″W x 41″ D 18″H while of the trundle are 73″W x 39″ D x 17″H. The measurements of the daybed and trundle are perfect as they can easily lodge the guests during the day as well as sufficiently giving space to everyone to rest at night.
The coasting of the trundle is much smoother and less demanding with the help of four caster wheels provided at the bottom out of which two wheels get fixed to make the trundle firm when is out.
It comes in two colors: Black and White.
Best of all, they both can be assembled in no time.
Pros:
Easy to assemble.
Modern and ageless look.
Long-life and safe
Four caster wheels to easily glide the trundle in and out.
1-year warranty.
Substantial metal frame.
Cons:
3.Doral Daybed with Link Spring – Complete Metal and Trundle Bed Pop-Up Frame
#Affiliate links.Last update on 2023-12-02 at 22:47
The Doral Complete Metal Daybed and pop up trundle is a twin-sized bed that is perfect for any type of room décor. Constructed using carbon steel panels that are coated with matte black powder coat finish that lends a modern look to the bed.
The bed is designed of scrolled metal spindles and walnut hardwood finial posts. This mixed frame ensures the durability and cost are balanced.
The pop-up frame includes a link spring for mattress support that ensures you get all the comfort you could want. The bed measures 44.75" x 81.75" x 40.5". It comes with a 10-year limited warranty.
The clearance space under the bed is 12 inch, which provides ample space for the highest of mattresses.
Pros:
Mixed frame.
Durable and portable.
10-year warranty.
Aesthetically pleasing design.
Cons:
4. Salem Complete Wood Twin Daybed with Trundle Bed Pop-Up Frame
#Affiliate links.Last update on 2023-12-02 at 22:47
If you want your furniture to have the ideal vintage look, then Fashion Bed Group's Salem Daybed is perfect for you.
The daybed's look gives you a stoic New England vibe, mostly because of its strong hardwood frame with a deep mahogany finish. This regal piece adds elegance and comfort to any home so that you can enjoy the perfect sitting place.
The frame can hold a regular twin-size mattress, and the link spring stays 15 inches above the floor.
The optional trundle gives you an extra mattress frame under the daybed to slide out for some extra room to sleep. Choose from a metal roll-out or pop-up trundle frame for your preference.
The roll-out frame acts an extra twin-sized bed, while the pop-up trundle can act as both an extra bed or be aligned with the daybed to give one larger bed space, so you get the benefit of a king-sized bed with your twin daybed.
All in all, most buyers find the Salem Daybed to be both stylish and comfortable for their home.
Pros
Easy to set up
Beautiful design
Strong hardwood frame
Extra space option with trundle frame
Good trundle choices
Comfortable
Easy to clean
Cons
Instructions hard to follow for some buyers
Set-up can be time-consuming
5. Twin-Size Daybed Frame with Pop up Trundle and Mattresses by Kings Brand Furniture
#Affiliate links.Last update on 2023-12-02 at 22:47
Kings Brand Furniture is a titan in the daybed industry. Their twin-size steel daybed is an example of their quality and excellence.
The bed gives buyers a sense of style and elegance with its beautiful design that is eye-catching and attractive for everyone who comes into your home.
The bed is perfectly compatible with any type of decoration, which allows you to blend and be well-adjusted in any room of your home.
Any twin-sized mattress goes well with the bed, and the trundle bed has strong metal support with the metal slats below. The whole bed requires just a little elbow grease, but with its easy setup, it will be done ready for you whenever you need it.
Open up your sleeping options in the room by using this space-conserving trundle bed that's made to fit right under your bed.
Made from solid steel, the bed comes with roller wheels and is the perfect size to be adjusted into short bed frames as well. With strong support, great design and high capacity for weight, this daybed is great for any use in the home.
Pros
Strong framework
Comes with pop-up trundle and mattresses
Good quality
Space-saving
Versatile style
Cons
No warranty
A bit difficult to put up or down
6. Bianca Complete Twin Metal Daybed and Trundle Bed Pop-Up Frame – Fashion Bed Group
#Affiliate links.Last update on 2023-12-02 at 22:47
The Fashion Bed Group offers buyers the most beautiful Bianca Daybed which is perfect if you're looking for a bed with an individualistic design. The bed is versatile so that it is compatible with every bedroom design, style, and set.
The framework of the daybed includes diamond designs on the sides of the frame that makes it both attractive as well as soothing and appealing, depending on how it is set up. This bed would be great as both a centerpiece or as a decoration for your home.
While stunning, the bed is made from powder-coated steel, so that you're not prioritizing style over durability and quality.
Made with a hammered pewter finish along with beautiful Espresso tones on the posts, you get a stylish and toned color theme that shows the quality of the design and attention to detail put into creating it.
With a pop-up trundle set to allow extra space for sleeping or sitting, this daybed is an elegant piece that can work in any home.
Pros
Strong steel framework
Beautiful woodwork
Nice finish
Comfortable
Versatile design
Comes with pop-up trundle for extra bed space
Cons
Trundle wheels do not lock in placement
Benefits of the Pop Up Trundle Bed:
So, you might wonder why you would need a pop-up trundle bed. Well, the answer is easy. The trundle bed is superior to the traditional bed in the following ways:
Unlike a traditional bed that hogs up all the space in the room, a trundle bed can easily be stored under the daybed and taken out during the night to sleep.
It is perfect for studio apartments or houses with less space.
It can make the perfect accommodation for guests. You might not have a separate guest room for your family or guests to sleep on, but with a trundle bed, you need one. Simply set it up and you're done!
You can easily store it away so there is more space for other activities with a clear mind. Out of sight, out of mind!
What to Consider When Buying a Pop-Up Trundle Bed?
Pop up trundle beds for adults can be found anywhere in the market. However, if you wish to truly choose the best for you, we recommend you follow our comprehensive buying guide below. It will help you judge the various varieties in the market and make an informed choice.
Frame:
Pop up trundle beds are made from either metal or wood.
Wood frames:
Wood frames are the most commonly used frames in the market. The reason is that they are very strong and do not bend like the metallic one. These last longer and provide added comfort and support.
However, there are many types of woods available in the market so you should choose one that is the absolute best in terms of support. Do not go for plywood or pressboard, as they tend to bend easily.
Metal Frames:
Metal frames are lightweight as compared to the wooden ones. They are easier to assemble and you can move them around easily. They look much more modern as well. And the best part? They are cheaper than their wooden counterparts.
However, they lack in durability. Metal beds tend to bend under heavy weight.
Mixed Frames:
There are other frames available on the market as well. They might have planks of wood on the sides while the headboards are metallic. This achieves a modern look and reduces the cost as well.
We recommend you going for a wooden frame as they are durable and while they may cost more, the investment will be secure.
Style:
The next factor you should consider is the style of these beds. Of course, you want them to be coherent with your room's overall style.
There are many contemporary and modern looking metallic beds as well as antique looking wooden ones. We recommend going with what suits your décor.
Portability and ease of use:
Ensure the trundle bed has caster wheels that make it easier to use them and store them. Of course, you can pop them up in one room and store them in another. Also, ensure they are lightweight so you don't have to put in a lot of effort to drag these around.
It is better to choose one with locks on the wheel, which ensures your bed does not move around.
Assembly:
Assembling furniture can be very head scratching and it can be more so if the instructions are not quite clear. Therefore, we recommend you choose one that does not have a lot of parts and is easy to assemble.
Bottom Line:
All in all, pop up trundle beds for adults are perfect for those folks who need a little bit of extra space around the house and an extra space saving the bed.
Out of all these we loved the Kings Brand Furniture Twin Size Black Metal Platform... as it is durable and safe. Further, it can hold up a lot of weight and looks amazing with any sort of room décor. Don't believe us? Try it out yourself!