Mature skin is significantly more sensitive and prone to cuts, so it requires gentle razors to give the skin a close shave without damaging it. Determining the best electric razor for seniors may be a tiring and time-consuming process involving many trials and errors.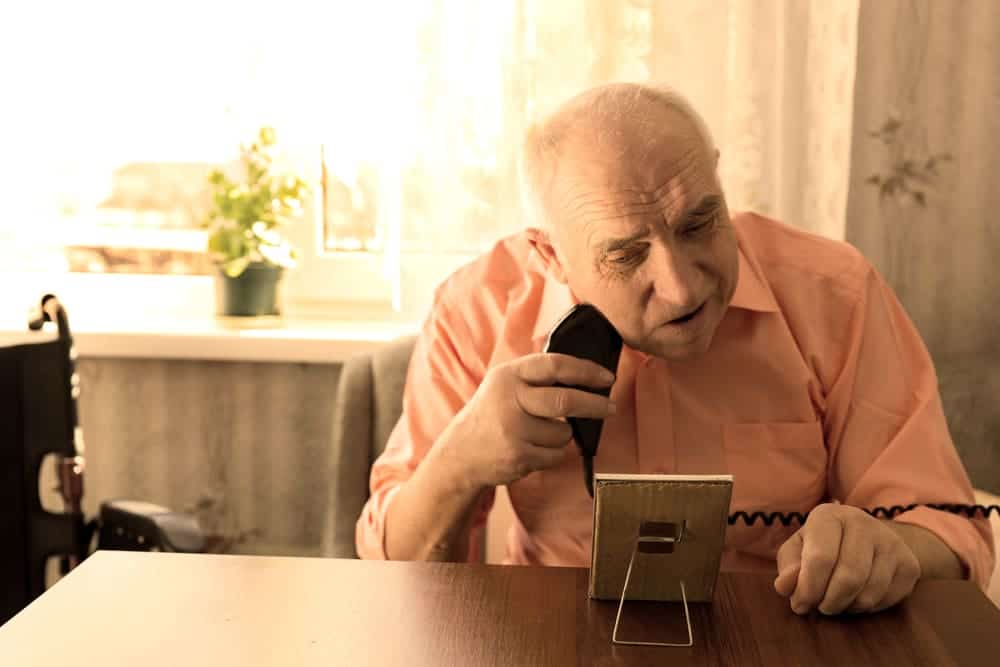 Fortunately, this article has highlighted the top options for the best electric razors for elderly men to help you find the perfect one for you!
If you're in a hurry, our top pick is the Braun Series 9 9370cc.
#Affiliate links.Last update on 2023-12-02 at 16:20
Reviews of the Best Electric Razors for Elderly Man
1. Braun Series 9 9370cc—Best Electric Razor for Elderly Man Overall
#Affiliate links.Last update on 2023-12-02 at 16:20
Braun is a German brand that's well-known for its high-quality electric products. Their electric razor is no exception to this standard.
The Braun Series 9 9370cc is a premium electric razor that's worth every single penny. It's gentle while giving you a close and smooth shave. In addition, its five shaving elements, including specialized trimmers, are ideal for different types of hair to give you a flawless and clean shave in one stroke.
The Braun Series 9 9370cc boasts up to 50 minutes of cordless shaving and only takes one hour to recharge fully. This electric shaver uses advanced shaving technology to read the density of your beard 160 times per minute and auto-adjust to trim every hair strand and leave you clean-shaven.
The device is waterproof and can be used wet or dry. The machine also self-cleans using the clean and charge station, which uses alcohol to make sure it's hygienic for every use.
This high-end shaver is ideal for sensitive mature skin. It is easy to use and hard to get hurt which is great for seniors.
Pros
Uses advanced shaving technology to auto-adjust.
Five shaving elements to give a close shave.
Self-cleaning.
The battery lasts for almost an hour.
Use it wet or dry.
Ideal for sensitive skin and frequent shavers.
Cons
2. Braun Series 7 790cc—Best Razor for Elderly Man With Sensitive Skin
#Affiliate links.Last update on 2023-12-02 at 16:20
Due to the exceptional performance of Braun electric razors, it's no surprise that it also takes the runner-up position. Like the Series 9, the Series 7 also uses intelligent Sonic technology to auto-adjust the power when shaving parts with coarser hair.
The ActiveLift trimmer, as the name suggests, lifts any hairs that are lying flat to ensure no strand is left uncut. It has a very close shave and can trim hair to as short as 0.05mm. It has three cutting elements and a skin guard that works in unison to cut every strand in one stroke efficiently.
Other similar features between Series 7 and Series 9 are the clean and charge station, which self-cleans and fully recharges in one hour. It also gives you 50 minutes of cordless shaving.
Pros
Intelligent Sonic technology that auto-adjusts power for coarser hair.
ActiveLift trimmer that lifts any flat-lying hairs.
Clean and charge station.
Good battery life of up to 50 minutes.
Ideal for sensitive skin.
Cons
Customers report it's slow on thick beards and can get stuck.
3. Panasonic Arc4 ES8243AA—Best Budget Electric Razor for Older Man
#Affiliate links.Last update on 2023-12-02 at 16:20
All razors, including electric ones, need to be replaced eventually. This is why you should look for one that's cost-effective without compromising on quality.
The Panasonic Arc4 is a budget-friendly electric shaver for seniors with an impressive performance at its price tag. Moreover, it has the key features found in high-end electric shavers.
For starters, it has shaving sensors that identify the hair density and adjust the cutting power automatically for an effortless shaving experience. Its micro-thin foils and razor blades are designed to lift and cut hair respectively and are hypoallergenic, making it ideal for sensitive skin.
It has a pivoting shaver head to give you a uniform shave along the face, chin, jawline, and neck contours. It delivers 13,000 cuts per minute and can be used wet or dry. The Arc4 also has a pop-up trimmer that captures the more detailed hairs of sideburns, mustaches, as well as beards.
Pros
Economical.
Has shaving sensors that auto-adjust power depending on hair density.
It can be used wet or dry.
High performance.
It gives a close shave.
Flexible pivoting head ensures uniform shaving.
Hypoallergenic.
Cons
It doesn't come with a cleaning and charging station.
4. Philips Norelco S9721/87 Shaver 9700—Best Close Shave Electric Razor for Elderly Man
#Affiliate links.Last update on 2023-12-02 at 16:20
At first glance, this Philips electric shaver has a sleek look. However, don't let its appearance trick you into thinking that it's your average shaver. This electric shaver is a beast when it comes to shaving, according to users, as it gives you a very close shave in a single pass.
It has superior contouring, thanks to its shaving heads that move in eight different directions independently. This helps you get a closer shave than other electric shavers by up to 30 percent. It works perfectly for fast-growing hair and can even be used on 3-day old hair.
It has three-speed settings depending on your hair type and density and the type of shave you would like to achieve. The speed settings include: slow, medium, and fast.
The slow pace is ideal for a gentle and even shave. The medium and fast speed settings are suitable for thorough shaves, with the fast speed setting giving you a super close, clean cut within seconds.
Even though it has a lot of features, it is still easy to use for the elderly. It has an intelligent cleaning system that you can use to clean, charge, lubricate, and dry your electric shaver automatically.
You can use it for up to 60 minutes in between recharges, and it has a display that notifies you of the battery level.
In addition, its AquaTec technology ensures that you're comfortable regardless of whether you are doing a dry or a wet shave.
Pros
Superior contouring that leads to more hair captured and a closer shave.
Smart cleaning system.
60 minutes of shaving time.
Used for wet or dry shaves.
Ideal for sensitive and fast-growing hair.
Cons
You have to adjust the shaving speed manually.
Pricey.
5. Panasonic Arc5 ES-LV65-S—Best Ergonomic Electric Razor for Older Man
#Affiliate links.Last update on 2023-12-02 at 16:20
Have you ever felt like some electric razors slip and aren't firm when you use them? Yet some fit perfectly, offering a firm grip as if they were meant for you. That is ergonomics.
When it comes to electric razors, you need to go for something with a powerful grip that's comfortable when using it. One electric razor with impressive ergonomics is the Panasonic Arc5.
The Arc5 has a rubber texture material on the sides, which helps maximize grip security. It also feels very sturdy while you shave, even if you have shaky hands. That's why we think it is a good razor for seniors with Pakinson's, tremor or other health conditions.
Its ultra-thin arc foil and ultra-sharp blades give you a close and clean shave. It delivers 14,000 cuts per minute, making it incredibly high performance.
The shaver head has multi-flex pivoting, enabling it to quickly and smoothly glide over the face, chin, neck, and jaw contours resulting in a uniform shave. In addition, its shave sensor technology uses built-in shaving sensors to differentiate hair density and automatically adjust the cutting power.
The Panasonic Arc5 is waterproof and can be used on wet or dry hair.
Pros
Ergonomic design.
Close shave.
Used for wet and dry shaves.
Has a travel safety lock.
Shave sensor technology automatically adjusts shaving power.
Cons
No docking station, manual cleaning.
It may take some time to get used to the shaving head.
6. Braun Series 5 5190 cc—Best Electric Razor for Older Man With Loose Skin
No products found.
An excellent mid-range electric shaver for loose and sensitive skin is the Braun Series 5. This electric shaver comes with a skin pressure-sensitive technology that ensures your skin remains protected when shaving.
The shaver head flexes in eight directions for constant skin contact and better contour detection. It can be used for wet and dry shaves and automatically self-cleans, dries, lubricates, and charges using its clean and charge station.
The Braun Series 5 also has motion sensors for better beard density detection to give you a clean shave. In addition, its shaving foils have unique apertures that facilitate an incredibly close shave of up to 0.058mm.
Pros
Pressure-sensitive technology.
Best mid-range electric razor.
Ideal for loose and sensitive skin.
Motion sensors for auto-adjusting to hair density.
It can be used wet or dry.
It has a clean and charge station.
Cons
Can be loud.
May have strong vibrations when in use.
7. Beard Trimmer by Bevel—Best Electric Razor for Elderly Man With Coarse Hair
#Affiliate links.Last update on 2023-12-02 at 16:20
If you have coarse hair, the Beard Trimmer by Bevel will give you an effortless, hassle-free shaving experience. In addition, it comes with a dial where you can adjust the sharpness depending on your desired outcome.
This coarse hair trimmer has a soft but firm grip, giving you ultimate control. Although it's not self-cleaning, according to customers, it is straightforward to clean with a brush or a damp cloth. It also has a great battery capacity with over four hours of cordless power.
Users love the solid design and say it feels weighty in hand and of premium quality.
Pros
Over 4 hours of cordless power.
Easy to clean.
Easily adjustable.
Comfortable to hold.
Solid design.
Cons
Not waterproof.
Doesn't self-clean.
Why Elderly Men Should Switch To an Electric Razor
There are countless reasons why you should switch to using an electric shaving razor. Below are five reasons to jump ship from your manual razor.
Time Efficient
Usually, we tend to reach out for razors for a quick shave in the morning or just before leaving the house to look presentable. With regular razors, shaving ends up being a time-consuming and tiresome process as they cannot be used when dry.
Electric razors save on time as they don't require you to reach out for your shaving cream or use water. As we age, finishing these tasks could be hard at some point. This way, you will never miss any event with your grandchildren.
Durable
The traditional razor requires you to replace it frequently. Electric razors have a high upfront cost but serve you much longer than standard razors before needing replacing.
Regular razors last for only a couple of weeks, while electric razors can last up to three years with proper care and maintenance.
User-Friendly
The design and features of electric razors make them safe for use and limit the chances of cutting yourself. This is important for elderly men with weak or shaky hands.
Moreover, most electric razors nowadays come with motion sensors that help the electric razor automatically adjust the razor's speed depending on the density of the hair. For coarser areas, the speed intensifies, and conversely, the pace slows down for softer regions.
An example of an electric razor that comes with motion sensor technology is the Braun Series 7 790cc.
Can Be Used For Dry and Wet Shaves
A common misconception that people have is that you can only use electric razors for dry shaves. Today, you can find numerous electric razors, such as the Braun Series 9 9370cc, for both dry and wet shaves.
This versatility allows you to have that quick dry shave while on the go or a wet shave when you want to soften the hair follicles for a smoother razor head glide.
Fewer Razor Bumps
Razor bumps or ingrown hairs are caused by improper hair removal. Since some electric razors auto-adjust the shaving speed, there are fewer chances of you using the wrong setting for a particular area.
In addition to this, there are pressure-sensitive razors such as the , which are ideal for sensitive skin.
Types of Electric Razors
There are two main types of electric razors: rotary electric razors and foil electric razors. The key distinguishing factor between these two is the cutting motion. Foil electric razors cut hair in an oscillating motion, while rotary electric razors cut hair in a rotating motion.
Rotary Electric Razor
Rotary razors have multiple independent shaving heads. Each shaving head has blades that move in a circular motion. This makes them ideal when shaving along the individual contours of the head, face, neck, and jawline.
The circular motion also makes rotary razors ideal for places that are difficult to reach, such as the back of the head. In addition, rotary razors have flexible heads, making them multi-directional and ideal for hair that grows in different directions. They also work well with coarse hair.
A fantastic rotary electric razor for seniors is the Philips Norelco S9721/87 Shaver 9700.
Advantages of Using a Rotary Razor
Uniform and easy maneuvering of the face, neck, head, and jawline contours.
Great for hard-to-reach places.
Ideal for hair that grows in different directions.
Suitable for coarse hair.
Less noise when in use.
Limitations of Using a Rotary Razor
It takes time to clean as it may require disassembly for one to clean it thoroughly.
It doesn't give a very close shave.
Foil Electric Razor
As earlier mentioned, foil electric razors use an oscillating cutting motion, which is basically an up and down movement. They have a steel foil head that has oscillating blades.
Foil razors work by lifting hair using the foils and bringing them closer to the blades before being cut off. This mechanism delivers a super close shave. Foil electric razors are also very gentle, making them ideal for sensitive hair. However, this makes them a bit trickier on coarse hair.
Foil razors are also easier to clean, and most come with a cleaning station that cleans, dries, lubricates, and sanitizes the razor. Braun is a popular foil razor brand, with the Braun Series 9 9370cc ranking highly.
Advantages of Using a Foil Razor
Delivers a close shave.
Very gentle on the skin and has less pulling.
Ideal for areas that require more precision.
Easy to clean. Most self-clean through the cleaning dock.
Ideal for everyday shaving.
Limitations of a Foil Razor
Limited pivoting makes it challenging to use on contoured areas and hard-to-reach areas.
Noisy compared to rotary electric shavers.
Factors to Consider When Buying an Electric Razor For older Men
Having a shave can either make or break your look. Identifying an excellent electric razor is, therefore, one step towards effortlessly looking spic and span!
There are so many factors that you need to consider when looking for an electric razor for seniors. Luckily for you, we have summarized the key things to keep in mind.
Safety
Safety is always a top priority for everyone particularly for seniors. Buy yourself a razor that is made out of high-quality material, with good reputation and truly waterproof.
Rotary Vs. Foil
As mentioned previously, rotary electric razors have flexible shaver heads that use circular motions to cut hair. This multi-directional feature makes them ideal for uniform maneuvering over the face, jawline, neck, and head contours.
Rotary razors are also great for accessing hard-to-reach areas such as the back of the neck.
When it comes to closer and gentler shaves, foil electric razors are what you should go for. They offer high precision without tugging hair, making them ideal for sensitive skin and daily shaves.
Foil electric razors are also easier to clean. For example, the Philips Norelco S9721/87 Shaver 9700 is a high-performing foil razor.
Wet vs. Dry Shave
Regular razors cannot be used for dry shaves, making them limiting when you're in a rush. Furthermore, wet shaves take more time as they require dampening the hair using shaving cream or water.
Electric razors offer versatility by giving you the option to either go for a dry or a wet shave, depending on your preference. However, some electric razors just have the dry option. The dry option is great when you're on the go, while wet shaves are ideal for taking your time for smooth and clean shaves.
The Panasonic Arc5 ES-LV65-S can be used for either wet or dry shaves, while the Braun Series 7 790cc can dry shave only.
Smart Clean vs. Manual Cleaning
Electric razors need to be properly cleaned after use to ensure that they offer a long-term service. This entails cleaning them manually or self-clean if they come with a cleaning system.
Usually, the cleaning system cleans, dries, and lubricates the razor, making it a highly hygienic and easy cleaning process. However, manual cleaning takes longer and may not be as thorough as the smart-clean system.
We recommend elderly men to choose a shaver with self-cleaning functions. It will make your life so much easier.
Several electric razors come with self-cleaning stations, including the and Braun Series 9 9370cc.
Skin and Hair Type
For sensitive skin, a foil electric razor is preferable. On the other hand, a rotary electric razor is sure to come in handy for coarse hair.
Cordless vs. Corded
Electric razors either come with an attached cord or are cordless and use batteries. Corded electric razors reduce mobility, while cordless ones are easier to maneuver with.
However, it's essential to look at the battery life for the cordless electric razors to ensure you have sufficient time when shaving before it powers off.
Accessories
Some electric shaving kits come with a traveling bag, cleaning brush, lubricant, and other accessories. These come in handy as they save you the hassle of buying them separately.
Budget
You don't need to spend too much to get a high-quality electric razor. Razors such as the Panasonic Arc4 ES8243AA are pocket-friendly options that are sure to give you high performance at a fairer price tag.
Conclusion
When choosing the best electric razor for elderly man, you want to get something gentle on sensitive, mature skin while giving you a smooth and clean shave.
The Braun Series 9 9370cc is a high-performing electric razor with everything you need in a razor. It's a foil electric razor that uses advanced technology to auto-adjust the shaving setting. It also self-cleans and can be used for either dry or wet skin.
This premium razor is ideal for sensitive skin and frequent shavers.
This electric razor is definitely worth the price tag with its precision giving you a clean, smooth, and uniform shave!