For seniors who are having trouble getting in and out of the old chair, a good recliner could be a must-have. However, choosing a recliner for elderly women and men is not a walk in the park considering so many features you should take into account.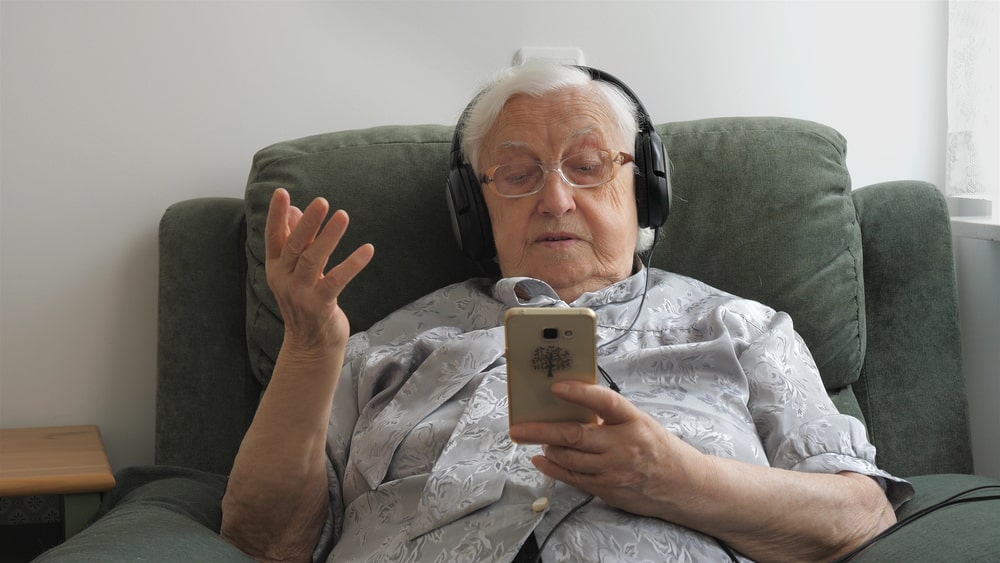 Luckily, we prepared a list of the best recliners for seniors and a buying guide here to help you out. Read on!
Our Top Picks
If you are in a hurry, you can check those recliners directly. We like the Mcombo chair the most as it embraces plenty of useful features but if comfort is your priority, the Giantex one is likely to meet your needs.
Editor's Pick
Mcombo Electric Power Lift Recliner Chair for Elderly
Comfortable Recliner
Giantex Power Lift Chair Recliner for Elderly
High Quality
Ashley Furniture Signature Design - Yandel Power Lift Recliner
Heating and massage included, easy to get in and out, dual USB port
Very comfortable, breathable material, good durability
Quiet, made with high quality material, good for tall individuals
Editor's Pick
Mcombo Electric Power Lift Recliner Chair for Elderly
Heating and massage included, easy to get in and out, dual USB port
Comfortable Recliner
Giantex Power Lift Chair Recliner for Elderly
Very comfortable, breathable material, good durability
High Quality
Ashley Furniture Signature Design - Yandel Power Lift Recliner
Quiet, made with high quality material, good for tall individuals
#Affiliate links.Last update on 2023-09-22 at 01:41
You may be also interested in other types of chairs such as hip chairs.
Best Recliners for Elderly: Reviews
Here we have done thorough research and come up with some of the top-rated recliners for your loved one. These include:
1. Mcombo Electric Power Lift Recliner Chair For Elderly – Best Recliners for Seniors Overall
This recliner from Mcombo is one of the best reclining chairs for seniors that we can't wait to recommend to you in this review.
Compared with the Giantex one we will mention below, it is definitely a multi-functional player. Featuring 8 vibrating points, you can use any massage function whenever you want. The heating at the lumbar part also helps to relieve back pain.
Even better, these 2 modes work separately. The cup holders and dual USB ports are useful, allowing you to use a tablet or drink coffee without getting up frequently.
Besides, the power reclining chair offers a wonderful user experience as its lifting and reclining system is effortlessly controlled by the remote control and powered by an ultra-silent TUV certificated motor.
The power recliner features an excellent design and metal base that supports all the positions from 140-degree recline to an upright sitting position. The weight capacity is 320lbs, and the high-quality faux leather is comfortable to sit in.
Pros
Multifunctional: heating and massage included
Easy to assemble and use
Features an excellent and fashionable design
Easy to get in or out
Dual USB ports: you can charge your smartphone and tablet at the same time.
Side pocket included.
Cons
Back and footrest will move together.
2. Giantex Power Recliner For Seniors – Best Recliner For Elderly To Sleep In
This is one of the popular remote control lift recliners for the elderly that you should consider. The Giantex recliner is the ideal choice for those who want to upgrade from standard chairs.
It also features a great design that ensures that your body is put in a position or posture that minimizes back pain and relieves muscle pressure for a more relaxed lifestyle.
The Giantex functional power lift recliner is easily controlled by a remote control that comes with it. The remote control allows the user to adjust it effortlessly to different positions that suitable for seniors with back issues or those recovering from surgery.
Furthermore, the remote control includes a cord that enables the elderly to trace it in case it gets lost.
This product offers great comfort as it comes with padded arms, footrests, and a tufted back that provide ultimate luxury. It is very quiet when lifting you up or reclining, however, this chair can't recline to the horizontal position.
Finally, the Giantex recliner chair brings great décor into your room and the metal frame ensures it can last for years.
Pros
Features a breathable material
The maximum weight capacity is 330lbs.
Extremely comfortable as it includes dense padding
Operates smoothly and lifts to allows seniors to get from the seat effortlessly
Durable
Free of smell even when new
Cons
Not ideal for some taller elders
Can't recline to the horizontal position.
No bells and whistles.
3. U-MAX Power Lift Chairs Recliner – Best Small Electric Recliner For Elderly
This U-MAX Recliner is one of the best recliners for the elderly, especially for back pain relief (coccyx cushion also helps relieve back pain).
This chair is made of sturdy and soft leather and includes a back, armrest, and headrest padded with an extra thick sponge.
It features 4 areas of massage focus ( lumbar, thigh, back, and neck regions ) to ensure the whole body is well relaxed. Want to know the best part? It also features a heat function on the lumbar part for back pain-relieving.
The U-max chair is easy to assemble and features an electrically powered lift system that enables it to lift the user easily and safely.
It can lift up and down very smoothly without moving the body by yourself. In addition, it has a cup holder and a side pocket on each side so that you can drink water and read magazines conveniently.
However, it is a small recliner which means it is not designed for tall elders. It is made of PU leather and wood frame and can only recline to 140 degrees.
Pros
Extremely easy to assemble
Easy to use as it is controlled by two remote controls
Comes with a great massaging feature
Heat function on the lumbar part.
Cup holders and side pockets for putting TV remote and beverage.
Easy to get in and out.
Cons
Produces some noise after some days
A relatively weak base and small scale that makes it unsuitable for heavy users
Can only recline to 140 degrees.
4. Ashley Signature Design Yandel Power Lift Recliner – Best High-Quality Power Lift Chair
If you are looking for a comfortable and good looking recliner for elderly, this Ashley Yandel lift recliner will not let you down. It is well designed to make sure you are well relaxed.
The fabric is very comfortable with good looking. It looks like real leather but it does not slip like the real leather.
This chair comes with a remote as well and you can control the chair, the footrest separately due to the dual-motor design. For seniors with mobility issues, this power recliner can lift high enough to let you get in and out of chairs like a breeze.
Plus, it can reline to flat and you can take a good sleep on it. Don't like the noise? This Ashley chair features a powerful silent lift motor.
Besides, unlike the small recliner for elderly we mentioned above, this recliner is large enough with a 35″W x 40″ D x 42.5″H scale.
All in all, it is one of the best recliners for elderly that you can't miss.
Pros
Very comfortable design and fabric.
Work smoothly and quiet.
Made of sturdy material.
Good for tall elders
Cons
The footrest can't rise very high.
No massage and cup holder.
5. CANMOV Power Lift Recliner – Best With Overstuffed Pillow
This CANMOV power lift recliner is a good chair with high comfy. We are very impressed with the overstuffed pillow design which is loved by plenty of users.
While it is a big one, which may not be a good choice for small spaces, you will feel secure and comfortable sitting in this chair. The high-density foam works with high-grade antiskid upholstery together to support your body well.
We also like the lift mechanism which adjusts positions smoothly and safely. The metal frame base ensures it will last for a long time. The operation is simple for older people as all you need to do is adjust 2 keys on the remote control.
It comes with a side storage pocket but no cup holder available.
Pros
Strong metal frame.
Comfortable overstuffed pillow.
Easy to use and assemble.
Cons
It will take large spaces.
No cup holders and massage function.
6. MAGIC UNION Power Lift Massage Recliner – Best Value
If you are on a budget but still want to have a good recliner that is designed for seniors, we suggest you to go for this one.
The Magic Union recliner is a multi-task player. It is a power recliner that combines a lifting system, massage, and heating.
You can control it by pressing the buttons on 2 different remotes. The 8 vibrating points and 5 modes ensure this chair is a good place to relax and unwind. The heating function also works well for pain relief.
On top of it, it also comes with USB ports and cup holders. The faux leather is very comfortable and easy to clean. Even better, this chair has a relatively low price tag with a 320 lbs weight capacity.
However, the frame seems not very strong, making it not a long-lasting option.
Pros
Multifunctional power recliner with a low price tag.
2 remotes to control reclining and massaging separately.
Ideal for people with severe mobility issues
Easy to use and assemble.
Good price.
Cons
The frame is not very strong, making this chair a bit flimsy.
7. ProLounger Lya Cream Renu Leather Recliner Chair – Best Wall Hugger Recliner
No products found.
No products found.
The ProLounger Lya recliner chair features a larger design and leather exterior that makes it extremely comfortable and durable.
Besides, the sleek, modern design includes strong frames constructed from laminated hardwood while the reclining system is made of steel. The chair supports up to 300 pounds, and thus it can accommodate most of the seniors with ease.
Moreover, the hugger design ensures that the chair takes less space in your home.
The design allows you to place the chair close to the wall and still use the reclining function fully.
With the silent and smooth lift mechanism, you can easily move into a reclining position with just a click of a button. In addition, the wall hugger recliner comes with sturdy cushions that are made of high-density foam and polyester as well as encased coils.
Pros
Suitable for users with limited spaces.
Ideal for people with mobility issues.
Features a sleek modern design.
Incredibly comfortable.
Comes with a leather-like fabric.
Cons
Lacks pocket for storage
Relatively expensive
The foot area may not be comfortable enough
8. Mecor Electric Power Lift Recliner Chair for Elderly
The Mecor Electric Power Lift recliner is among the most popular reclining chairs for senior citizens for a number of reasons.
First, it features an excellent power lift design that allows seniors to adjust the entire chair to a suitable height. This enables them to get up from the chair easily.
Moreover, the chair features an extending footrest that allows full stretching for relaxation and is also easy to use as it is remote-controlled. The remote control recliner for elderly comes with a cushion made with deep foam while the entire chair is made of a premium leather material, which makes it durable.
On the other hand, the backhead contains an extra thick sponge for enhanced support.
Finally, the reclining chair has an ergonomic shape that conforms to your spine and lumbar, which protects your cervical spine. The Mecor electric chair for seniors also comes with 2 cup-holders, a side pocket and some pouches that allow for convenient storage.
Pros
Adjustable height for easier rising and sitting down
Ergonomic design that supports spine and back issues
Reclines up to 135 degrees easily to allow for full stretching
Comes with sleek and fashionable leather
Features convenient storage pouches and pocket
Cons
Might slide around as the bottom wheels do not lock
Advantages of Having a Power Lift Recliner for Elderly
There are several advantages associated with purchasing a recliner for seniors. Initially, power lift reclining chairs were linked to lazing in lounging or in front of the television. But now it is an important part of seniors' life.
Excellent mobility aids
Seniors often prefer to buy an electric lift chair than a traditional non-electric recliner. These chairs help in addressing the mobility issues experienced by the elderly such as getting in and out of a chair.
Offer great comfort
Most of the good recliners for elderly include a smooth reclining and lifting mechanism, overstuffed backrest, footrest, massage, and heating, making them incredibly comfortable.
This allows seniors to relax and lounge in a luxurious position after the day's activities. It is a great way to boost blood circulation which is good for health.
You can also consider choosing a pressure relief cushion to make you even more comfortable.
Promote a good posture
In addition to providing great comfort, the recliner chairs improve posture. This is through maintaining proper body positioning and thus plays a vital role in ensuring that your spine remains in proper shape.
Overcome back problems
Some high-end reclining chairs come with massaging and heating features that purposely designed to help people with back issues.
It also encourages quicker healing to people with arthritis or those recovering from surgery.
You can also look for a massage chair with even more massage functions.
Save time for caregivers
Having a power lift recliner chair enable seniors to be greatly independent as it allows them to get up, sit down, and move around easily.
Caregivers can attend to other issues without worrying about being there for the loved one all the time. You can also prepare an overbed table so that seniors can eat or drink at any time they want.
This also saves the hassle of carrying the seniors off the chair, as they are adjustable to a position that allows them to sleep comfortably.
What to Consider When Buying a Recliner for Seniors
Choosing the best recliner chair for elderly can be a huge hassle due to the number of products available in the market.
However, this can be much easier if you know the major factors that you need to consider. Here are the key factors that you need to check for when looking for it:
Functionality
The best recliner chairs should include but are not be limited to a functional relining and lifting system, an efficient massage, heating function, and a footrest that rises and down smoothly.
Special Needs
Most of the top-rated ones are purposely designed to help people with special needs such as spine issues and back problems.
Therefore, when looking for the right recliner chair, it is advisable to pick the product with the necessary features that make seniors more comfortable.
Ease of Cleaning
It is also important to choose one that is easier to clean and most preferably one that does not trap bacteria or dirt easily. Therefore, you should check its fabric, frame, and all other potential areas where the dirt can accumulate to ensure that these parts are easy to wipe.
Comfort
Comfort is another factor that will greatly influence the product that you pick. The best recliner for elderly should include an excellent fabric that offers much-needed comfort.
Besides, it should also have sufficient padding, provide head support as well as lateral support, a comfortable backrest, and be easy to get in and out. It should also be fully adjustable to ensure that you are able to switch to comfortable positions.
Great design
Most of the stylish recliners come with existing décor and also portray a sharp sense of fashion and an image of exclusivity.
Therefore, when looking for a recliner for the senior citizen, you should get the one that offers an excellent design without compromising on the key features.
FAQ
Will Medicare pay for recliner?
The good news is it is possible for a lift recliner. Medicare Part B could cover 80% of lift chair cost if your doctor thinks it is medically necessary and provide you a prescription. Plus, you have to purchase it from an approved supplier.
Are recliner good for elderly?
Yes. Recliner especially power lift recliner offers a comfortable space for elderly to read, watch TV or sleep in. It helps them to maintain an independent life as it makes get in and out of a chair much easier.
Is it OK to sleep in a recliner chair?
Generally speaking, it is safe to sleep in a recliner. It may help people who suffer from sleep apnea or back pain sleep better. However, if your limb or leg is bent for too long, a blood clot may occur.
Bottom Line
After reading our reviews, you may already find out that the best recliners for the elderly are chairs with power lift functions. This type of chair is embedded with a smooth lifting and reclining system, making get in and out of the chair a breeze.
Some good power lift recliners also come with massage and heating, cup holders as well as USB ports which offer a lot of convenience for seniors. We think you will not go back after purchasing this product.