While wheelchair has helped many in regaining their happy life back by adding mobility to their life in the time of need, it comes with its own negative points as well. The seat of the wheelchair is not designed to help the patient maintain their posture and distribute the patient's weight evenly.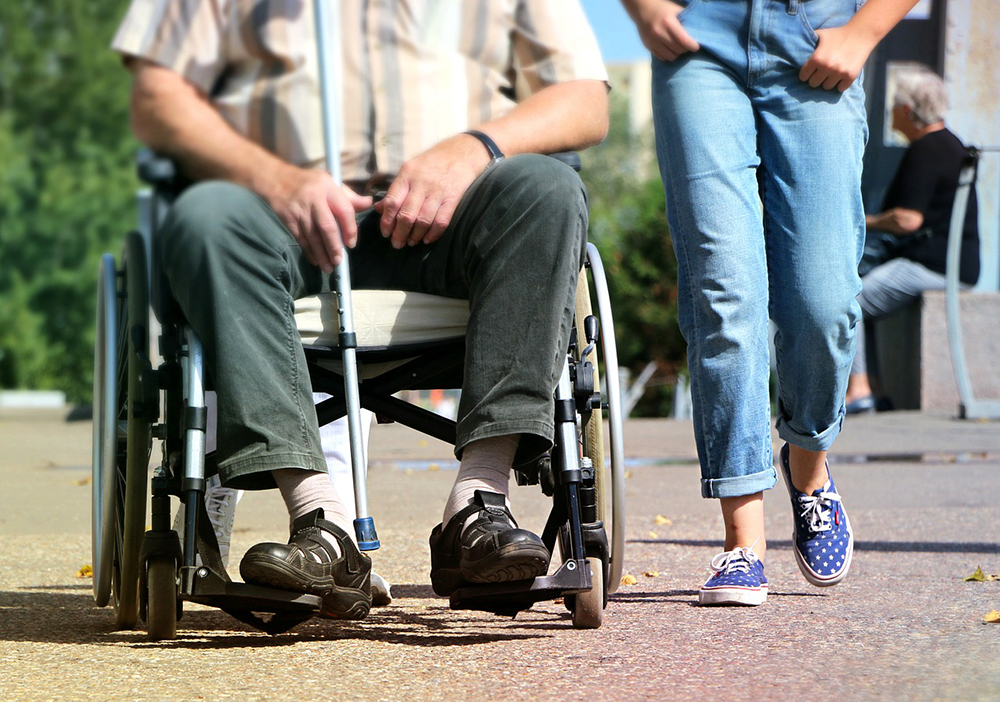 As a result, individuals can suffer from herniated dis in their lower spine as well as ailments like bed sores and ulcers in the area enduring the most pressure. To prevent all this, the most common life-assist item is the pressure relief cushion for wheelchair and recliners.
This article is all about giving you insight on the pressure relief cushion for wheelchair and recliners and helping you choose the best one for yourself.
Our Picks for Pressure Relief Cushion for Wheelchair and recliner
The PURAP cushion in the table are the advanced product in the market, however, if you are on a budget, the first and third one can also help to relief pressure for you.
Popular Option
Vive Wheelchair Cushion - Gel Seat Pad for Coccyx,...
Premium Model
PURAP Pressure Relief Wheelchair Cushion for Bedsores...
Budget Option
Essential Medical Supply Fleece Covered Wheelchair...
Popular Option
Vive Wheelchair Cushion - Gel Seat Pad for Coccyx,...
Premium Model
PURAP Pressure Relief Wheelchair Cushion for Bedsores...
Budget Option
Essential Medical Supply Fleece Covered Wheelchair...
#Affiliate links.Last update on 2023-09-22 at 13:08
What is a pressure relief cushion for wheelchair?
Wheelchair cushions are life assist items that have huge benefits for wheelchair users. These cushions are designed in a way that helps the person on the manual wheelchair or folding power wheelchair by positioning themselves according to their body type.
The pressure builds up in the lower body is very common for wheelchair users, this pressure builds up is prevented by the pressure relief cushion for wheelchairs and recliners.
They come in different types, shapes, and sizes but each one of them has one main target at the end of the day and that is to redistribute the weight all day long.
(For wheelchair user who wants to go out, a wheelchair carrier for the back of a vehicle and a portable ramp will help you out.)
These cushions prevent any damage to your posture and body in general which can result from sitting in one place all day long.
The construction of pressure relief cushions is not similar to normal cushions, it uses a combination of materials which include memory foam, gel and a combination of air and foam.
The shape of the cushion is made to support the hip area and the lower back area, keeping the posture on point and preventing the pressure build up. If you are suffering from coccyx pain, you may consider buying a specific coccyx cushion.
Best pressure relief cushion for wheelchair and recliners reviews:
1. Wheelchair Cushion by Vive
#Affiliate links.Last update on 2023-09-22 at 13:08
This wheelchair cushion by vive is one of the best wheelchair cushions for pressure relief. Its center is filled with a liquid gel which provides the ideal pressure distribution.
Liquids in comparison to solids can distribute pressure more efficiently. Its construction includes a total of four layers which are chosen after extensive research.
The first layer is its water resistant cover which has a cozy and homely feel to it. The second layer is a seal over foam that is 100 percent waterproof. It keeps the liquid gel in its place.
The third layer is composed of an airy memory foam that not only gives the required comfort but also keeps cool.
Last but not the least, layer four is composed of liquid gel that has a sole responsibility of distributing pressure and weight throughout the cushion.
Pros:
Relieves sciatica, lower back, tailbone etc. pain.
Provides maximum comfort and durability.
The cushion is completely waterproof which helps in keeping clean and hygienic.
The foam used is medical grade which also works on the pressure points in the area of contact.
Comes in an extra comfort series as well.
Cons:
Some people find it too soft to sit on.
2.Sillis Memory Foam Seat Support Cushions
#Affiliate links.Last update on 2023-09-22 at 13:08
This pressure-relieving seat cushion benefits everyone, from wheelchair users to techies that have to sit on one chair all day long.
It even benefits you on long drives where your back starts tiring, and the pain makes you miserable. This cushion is specially designed to get rid of the annoying pain that starts developing in the lower back area due to sitting for long hours.
This cushion uses premium quality memory foam and modifies itself according to the user's body shape, this way without causing discomfort, it distributes your weight and pressure evenly throughout the seat.
It is neither very firm nor very soft to give you the maximum comfort and support. Numerous folks have reported immense improvement in their back-pain problems after using this product.
Moreover, their customer service is on point and they help you out with each and every issue you face with the purchase.
Pros:
Helps in relieving all back-pain problems especially in the lumbar area.
It has an ergonomic design with a curve that supports your spine.
The cover of this cushion is breathable and washable. If you want, you can replace it as well.
The memory foam used is of premium quality.
Cons:
Some users find it very hard.
3. PURAP seat cushion for wheelchairs:
#Affiliate links.Last update on 2023-09-22 at 13:08
This seat cushion is expensive as compared to others, but its five layers make it worth the price. Out of the five layers, three of them are support layers which include gel fluid, air, and foam.
In comparison with other cushions of the same nature, this cushion is more durable, sturdy and supportive. It is a no-slip bottom so that once the position of the cushion is set, it does not move and disturb the balance.
The cushion has been clinically tested and it has been proven via thermographs that there are absolutely no pressure areas when the user sits on PURAP seat cushion.
It is designed to fill uneven gaps in the posture while sitting down which helps in regulating the pressure. The cushion is thin as well as portable, so it is very easy to handle while traveling. Moreover, it is compatible with all kinds of seats.
Pros:
Eliminates the risk of developing sores and ulcers.
Reduces the coccyx, tailbone and spine pain.
It does not lose its thickness and pressure relieving ability with time.
It is clinically tested.
Has a waterproof cover.
Cons:
4. Essential Medical Supply Fleece Covered Wheelchair Cushion:
#Affiliate links.Last update on 2023-09-22 at 13:08
If you are looking for an extremely reasonable yet good quality pressure relief cushion for recliner and wheelchair, then this is the one for you.
It has no extra layers and other fancy features; this pressure relief cushion is a completely basic cushion with a basic cover.
The foam used is a high-density memory foam that adjusts with the body position and structure of the user.
The pressure placed on the foam are equally distributed. It is covered with fleece, although the cover is not waterproof, it is very comfortable and also allows air to pass to prevent any hot spots.
Furthermore, the foam as well as the cover are both washable and can be washed in the machine. The foam used is of premium quality and does not lose its height and firmness with time.
You can buy it in two sizes and shapes depending on what works best for you.
Pros:
It is durable and sturdy.
The foam used is a block foam and not in pieces which ensures it will hold its shape.
Is compatible with all kinds of chairs.
For wheelchair users, it provides height to function on the different table like a dining
Cons:
Some persons find it hard to sit on.
5. The GENERAL Gel Seat and Wheelchair Cushion:
#Affiliate links.Last update on 2023-09-22 at 13:08
This cushion is a medical grade cushion that is made with EquaGel. EquaGel is basically is a polymer gel that is known for its pressure reducing and weight distributing abilities.
It is not in liquid form rather is a form of a dry gel that works as a liquid gel. It is designed to be very comfortable and durable.
Most of the pressure relieving cushions end up being hard in order to reduce the stress on the bottom area but this cushion keeps its plush and relieves pressure efficiently due to its ergonomic design.
Since the cushion is medical grade, it has been clinically tested for everything and has been proven to reduce pressure to a great extent. Due to this pressure reduction, it reduces the risk of developing spine problems and sores to almost none.
With 100 percent success in clinical trials, this product is by far the best pressure-relieving cushion for wheelchairs and recliners.
Pros:
It does not lose its shape even after a long time of use.
The cover is waterproof and washable.
It comes with a carrying bag for easy transport.
It has 100 percent success in clinical trials.
Cons:
For obese persons, it is not very comfortable, and the relief provided is not up to the mark.
6. Trademark supplies fully comfortable water-resistant cushion pillows
No products found.
This pressure relief cushion for wheelchair and recliners is not like all the traditional pressure relief cushions. It as complete full body cushion that can fit all kinds of chars, whether car chairs or airplane chairs or wheelchairs.
This particular set of cushions has a headrest, armrest, footrest, etc. combines in one cushion.
For its feasibility and functionality, it is not at all expensive. Moreover, it is complete water resistant so in case of spills and dirt, it can be cleaned easily. This cushion is what makes the wheelchair worth sitting on.
It comes with Velcro straps so that it can be strapped to the wheelchair to prevent moving and sliding.
The armrest and footrest prevent sores and ulcers throughout the body. It comes in two colors, black and blue. The cushion is made such that one size fits all and you don't have any modifications to make.
Pros:
It has a wide coverage and makes the whole wheelchair comfortable.
Can accommodate all individuals whether they have a huge build or not.
Works best on office chairs as well.
It is made with hypoallergenic material to prevent allergies.
Cons:
Some folks find it bulky and plush to sit on.
Benefits of a pressure relief cushion for wheelchair and recliner
Pressure relief cushions made for wheelchairs and recliners have immense benefits for folks of all ages using wheelchairs. These benefits are:
They help in redistributing pressure and prevent pressure from accumulating in one area.
The weight of the user is distributed on the whole cushion, this lowers the risk of body aches.
Due to the distributed pressure and weight throughout the day, the user is able to sleep better at night.
It prevents other physical ailments like problems in the spine and development of sores and ulcers.
Joints all over the body are relaxed with the use of this cushion.
They are lightweight and airy, hence, heat is not accumulated in them which keeps the area of contact cool throughout.
Their cushions are easy to handle and portable.
Can be used for purposes other than wheelchairs as well, for example, you can use it in your office chair if you have long working hours.
How to Choose the Best pressure relief cushion for wheelchair?
Wheelchair and recliner pressure relief cushions are extremely important for people whose only source of mobility is a wheelchair.
These cushions reduce the risk of back problems as well as ulcers and sores on the areas that endure the most pressure.
It is highly advised that you consult your GP or physician before you invest in a wheelchair cushion.
Like all other products, wheelchair cushions also come in a variety of sizes, shapes, and constructions. Each type has its own positives and negatives. The most common types are:
Foam cushions:
Out of all the cushions, foam cushions are the most used and most liked. They are very flexible and lightweight which is why they are liked by most users.
They have a good ability to absorb the bumps and jerks but the after-vibrations are not absorbed effectively and reach the user. These vibrations are usually experiences while traveling in a car.
The foam cushions can be made with memory foam, high-density foam or with a combination of both.
They effectively reduce the pressure and its effects but at the same time, most of the foam cushions tend to get hot at the place of contact which can be inconvenient.
They are available in all shapes and sizes. You can easily get the ones you like. This feature is not available in another type of cushions.
Gel and fluid cushions:
These cushions have a liquid gel present at the center of the cushion which is why they are usually waterproof and water-resistant.
Unlike foam cushions, they don't compress when pressure is applied to them rather they displace the area where the pressure is applied and fill all unsupported areas. This way they provide ample support to the spine and lower back.
These cushions are heavier than normal due to the fact that they have liquid in their core. These cushions do not let the heat buildup and keep the user cool.
Moreover, all kinds of jerks and vibrations are absorbed by this cushion and are not let to reach the user. All gel cushions are mostly medical grade cushions and are clinically tested.
Air cushion:
These cushions are either used alone or in combination with foam cushions. They are easily adaptable, their height, stiffness, pressure relieving ability etc. everything can be customized according to the user's needs.
They are known for their heat dissipation and portability. They can be easily deflated and inflated which is why traveling with them is relatively easy. When inflated completely their shock absorbing ability is the maximum.
These cushions come with their own pump for inflation and deflation. One downside to this cushion is that they need to be looked after a lot to prevent any kind of leaks. One leak can render the cushion useless.
Other features that you need to look for in pressure relief cushions for wheelchairs and recliners are:
They should be durable and sturdy. Which means they should keep their shape even after use.
The cover should be waterproof so that it is easy to clean and keep hygienic.
The cushion should resist heat buildup.
The cushion shape and size should be according to your body type and needs.
Bottom line:
Wheelchair cushions are an extremely important life-assist tool. Not using a pressure relief cushion might cause ailments which are painful and hard to treat. This article is all about guiding you through the process of buying the best pressure relief cushion for a wheelchair. If you are looking for one, make sure you keep the points mentioned in your mind and you will find the one that is perfect for you.