Everyone needs a good smartphone irrespectively of what his/her age is. Seniors could use it to connect to the world, talk to their friends and family, play games or learn new skills. That said, older adults want a smartphone as much as young generation.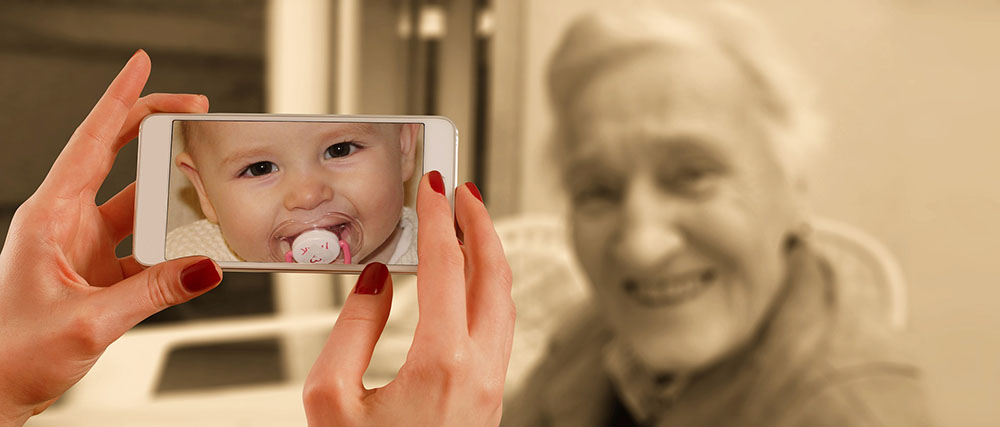 The best smartphones available on the market today are extremely powerful but may not suitable for some elderly people who are not really into tech. In this post, we covered the best smartphones for seniors which are easy to use or come with great features so as to meet your different needs.
#Affiliate links.Last update on 2023-12-02 at 09:04
Reviews of Best Smartphones for Elderly
Finding the best and easy to use cellphones for seniors is a huge a hassle as some of the devices for the older adults overpromise but end-up under-delivering on these promises.
We hope these 7 mobile phones could be the good choices for you even if you are not a typical technical person.
1. Nokia 6.2 Triple Camera Unlocked Smartphone – Best Overall
#Affiliate links.Last update on 2023-12-02 at 09:04
This smartphone for Nokia is on the top of our list and it is one of the best phones for seniors who want a solid and multifunctional device.
Featuring triple camera function, you can take beautiful pictures with your family members. It also comes with a 6. 3" FHD+ screen which looks colorful and clear. The 64GB of onboard storage and 4 GB RAM ensures you store enough information on your smartphone.
If you like to go out often, the battery can last you about 2 days. Want to know the best part? It is budget-friendly.
Pros:
Cost-effective.
Take good photos with a triple camera.
Running smoothly.
The battery can last you a long time.
Finger print reader included.
Cons
The phone is a bit slippery so you'd better use a case.
2. Huawei Y9 Prime – Smartphone with Large Screen
#Affiliate links.Last update on 2023-12-02 at 09:04
The Huawai Y9 Prime is another good smartphone for seniors. As we age, our sight tends to weaken and we need a phone that has a large screen and big icons.
With the affordable price and an attractive design, this cell phone greatly simplifies the lives of older adults. The 6.59 inches screen make you feel comfortable whenever watching a movie or reading a book.
Moreover, you can turn this smartphone into a "simple mode". In this mode, the icons and texts look much bigger which is a great help for seniors with visual impairment.
Pros
Large and bright screen.
Simple but attractive design.
Simple mode makes text big enough for the elderly to read.
Good 4000mAh battery.
Cons
3. GreatCall Jitterbug Smart2 – Easy-to-Use Smartphone for Elderly
#Affiliate links.Last update on 2023-12-02 at 09:35
This is a quality smartphone for the seniors from GreatCall that offers amazing features. GreatCall Jitterbug Smart2 has a 5.5-inch expansive touchscreen and includes convenient features that make it one of the most user-friendly cell phones for the elderly.
Some of the major features in this Great Call device include a simple list-style menu for easier navigation and a powerful speaker. The camera embeded is easy to use and share to your firends.
With all these features, it is clear that GreatCall Jitterbug Smart2 is a great option for seniors seeking a phone that offers more than the basics.
Finally, this simple smartphone is an excellent and reliable safety device for the elderly as it comes with some health or safety apps. The app offers quick access to emergency services any time of the day. It is a good tool to keep you connected, healthy and happy.
Pros
Longer-lasting battery.
Relatively affordable.
Easy to use.
Equipped with many safety and health tools for seniors.
Provides excellent customer support.
Hearing aid compatible.
Cons
No fancy features.
Some of the features cannot be customized.
4. Easyfone Prime A1 3G Senior Flip Cell Phone – Cell Phone with Big Buttons
#Affiliate links.Last update on 2023-12-02 at 09:04
This is not a smartphone but an old-style flip cell phone that is extremely easy to handle in daily life. For seniors who are not tech-savvy and want to keep things simple, this is a great option to consider.
Equipped with big number buttons, you can easily contact your friends even if you are suffering from arthritis.
The big volume can benefit seniors who have hearing problems. It is also compatible with some hearing aids to make your life much easier.
Like other flip phones, it has a small screen. It is not a big issue as long as you don't need to do any advanced tasks on your phone.
The SOS button is useful if anything emergent happened and you can set up the buttons to make you can connect with your closed family and friends easily.
Pros
Big buttons for easy control.
Compatible with hearing aids.
SOS button included.
Call closed friends with customized buttons.
Cons
Small screen.
Not much advanced features for entertainment.
5. Samsung Galaxy S10e – Advanced Android Phone for Seniors
No products found.
When it comes to smartphone, Samsung Galaxy series is quite famous. This S10e phone included most of advanced features on the market and is very suitable for seniors who are really into tech.
It features a powerful camera system that you can edit photos as convenient as on the computer. The easy-to-view operating system is fast and easy to get used to. We also like the fingerprint sensor which is located on the side as it is very easy for older citizens to control.
Another interesting feature is that you can share the battery power with your friends and the battery can last you about 1 day.
The screen is 5.9 inches which is big enough and easy for you to hold it by one hand.
Pros
Slim design.
Powerful camera system.
The operating system is fast and easy to use.
Can use this phone to power other smartphones.
Cons
A bit expensive.
The battery can only last about 1 day.
6. Apple iPhone 11
#Affiliate links.Last update on 2023-12-02 at 09:04
If you are looking for a different and modern smartphone for seniors, Apple iPhone 11 could be a good product to opt for. Different from other series, it offers lots of colors for you to choose from.
You can use it to finish basic tasks easily thanks to the unique iOS system. If you are a tech-savvy senior, this device will not let you down as well.
You can take and edit high-quality pictures even in the night mode, you can also connect it with your MacBook and iPad seamlessly.
The battery can get through one day to ensure you enjoy movies and games even on the road.
Pros
Different colors are available.
Works well with most networks
Multi-functional.
Offers excellent video and audio quality
Secure Face ID
Work with your MacBook, iPad together.
Cons
Come with a high-price tag.
Why Seniors Need a Good Smartphones
There are several reasons why elderly citizens would want to use smartphones. Nowadays, a good smartphone often comes with almost all the essential things such as the alarm clock, an encyclopedia, a calendar, and much more.
Moreover, you can also install some special apps that greatly enhance lifestyles such as medication reminders. Other reasons include:
Users can use chat apps and social media sites to connect with the younger members of the family, which means that the seniors are not isolated from their grandchildren.
Smartphones allow seniors to locate the nearest hospital or book affordable cabs easily.
Offers great entertainment – seniors can enjoy amazing games, watch movies, or listen to their favorite music.
What to Consider When Buying A Smartphone for Seniors
When looking for smartphones for seniors, it is advisable to check for specific features to ensure that the equipment meets your requirements or those of your beloved one.
Here are the main features that you need to consider when choosing the best cell phone for elderly:
The most important feature of any smartphone for seniors is that it should be friendly to use. There are thousands of functions in the phone and simple interface will make seniors easier to find what they want.
This is one of the fundamental tests for the easiest smartphone for seniors and the most effective way to find the right gadget for the elderly. However, some tech-savvy seniors may not care about this.
Seniors begin to lose eyesight with age. With a large screen, they can see more details clearly such as photos.
Regardless of how powerful the smartphone is, it would be difficult for the elderly to get the best from it if the device does not come with reliable battery life.
Choosing a cell phone that drains within a short time is not ideal for seniors, as they have to keep on recharging them. Therefore, it is better to find a simple phone for seniors with the longest-lasting batteries.
The other important factor to consider when finding the right cell phone for seniors is the Apps that are available on the device.
A lot of smartphones that are designed for the elderly come with extra helpful apps such as powerful medical apps and other overall well-being apps.
A good phone for seniors has to be convenient to carry and it has to be light. Remember that some of the desirable features for the easiest phones for seniors such a powerful battery and big screen add weight to your device though you need them.
Therefore, it is important to try to strike a perfect balance between portability and expansive features.
With the stiff competition in the cell phone industry, some manufacturers may be tempted to give false claims about the elderly-friendly to win more customers.
Therefore, it is necessary to assess whether the features installed on the device to make it ideal for the elderly really work. For some phones, the basic features such as the GPS stops to work soon after buying them or even fail to work at all.
What Type of Apps that you Should Have in Your Smartphone for Seniors?
As mentioned above, choosing the easiest phone for seniors with a plethora of Apps that are elderly-friendly, ensures that the seniors enjoy a wonderful user experience.
Some of the apps designed for the aged offer reliable connectivity, entertainment while others provide security. Here are the best apps for seniors that you can use with smartphones:
Memory Aiding Apps
Usually, most seniors suffer from memory issues and thus apps that help locate their car come in handy.
The apps mostly rely on the GPS and are designed to assist the older adults to remember the location of their car in the parking. Some of the popular car location apps for seniors include Follow My Car (iOS) and ParKing (Android).
Some of the most important apps for seniors include those that aids in health matters and in reducing the impact of memory loss.
For instance, MyTherapy-free, which is designed for Android and iOS enables the elderly to take pills, tablets, and injections as programmed.
Password managers are also important for older adults. These apps help you retrieve vital passwords, codes, credit card details as well as other personal details. One of the leading password-unlocking tools is 1Password, which is a subscription-based app.
Accessibility Apps
Most of the best cell phones for seniors such as the iPhone come with a greatly simplified user interface. The following are some of the best apps that make Android easier for the elderly:
This a free app that allows the seniors to type comfortably as compared to the default QWERTY keyboard. The messaging app features 9 larger buttons that are more customizable, which simplifies typing for the senior citizens.
Big launcher is a subscription app that helps in making the android's interface larger, simpler, and more attractive to the user. This makes the phone, notifications, and messages more accessible to older adults.
Apps for Staying Connected
With some seniors spending most of the time alone, loneliness is another major challenge for the elderly adults. However, with video calling and chatting apps like WhatsApp and Skype, the seniors are able to keep in touch with other family members.
Apps for Staying Safe
When it comes to the real world, technology is still a very important tool in ensuring that we remain safe.
Therefore, several safety apps that you should consider having in your smartphone as a senior are available. Some of the popular safety apps include the Red Panic button, bsafe, and ICE.
---
Bottom Line
Choosing a good and simple smartphone for seniors can greatly help in transforming their lives and ensuring that they are not isolated from their beloved ones.
The best cell phone for elderly offers fantastic and helpful features that assist them to become more social and allow them to monitor their health properly. Moreover, it also plays an important role in preserving the independence of these older citizens.
Therefore, buying a good phone for your beloved aged relative can be the greatest gift ever. It is, however, advisable to ensure that the device is optimized for elderly users and it has all the fundamental features and apps for wonderful user experience.